AC and DC disconnects are essential components for any residential solar panel system. 
An AC (alternating current) disconnect separates the inverter from the electrical grid. In a solar PV system it's usually mounted to the wall between the inverter and utility meter, and can be a standalone switch or a breaker on a service panel. DC (direct current) disconnects are switches that can interrupt the flow of DC. 
Installing AC and DC disconnects properly will ensure that your customer's home is safe while also allowing incoming power to be quickly shut off if necessary.
The majority of building codes across the United States require these disconnect switches, making it important to understand how AC and DC disconnects work.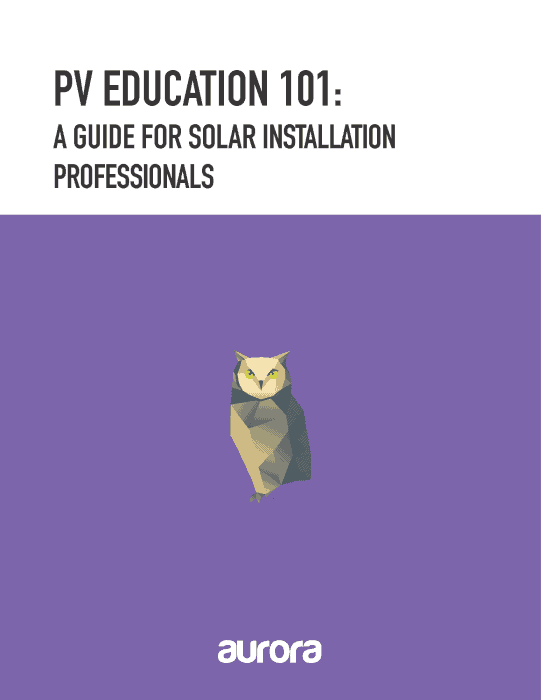 What do AC and DC disconnects do?
The primary purpose of these disconnect switches is so that you can shut off the incoming flow of power from your solar panels. Here is what a typical solar panel system looks like and where to find the disconnects: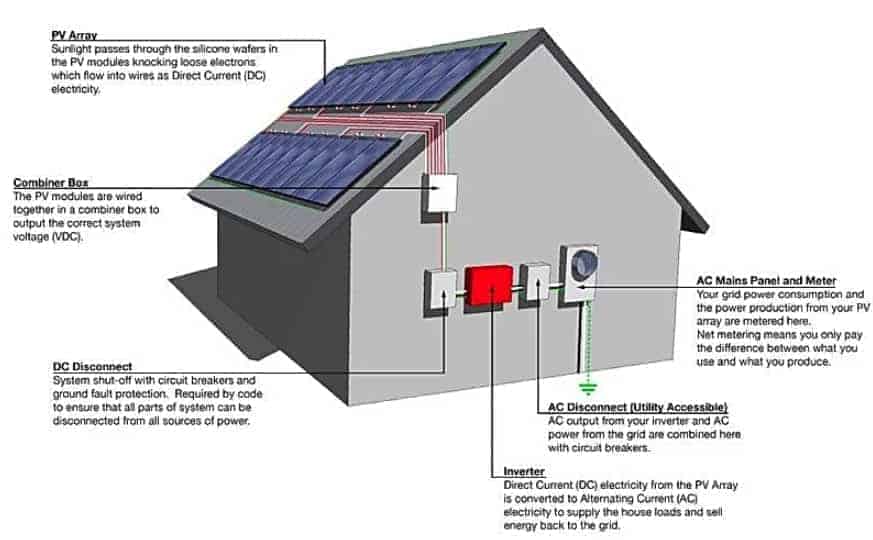 Photo Credit: Upstate Solar Solutions
DC disconnects
The DC disconnects (sometimes referred to as the PV disconnects) are placed between the solar panels and the inverter or, in many cases,  built into the inverter.
Inverter
The inverter is the piece of equipment that switches incoming power from DC (direct current) to AC (alternating current) so that your home can use the power. An inverter is needed because the power generated by solar panels is DC, but homes are wired for AC.
AC disconnects
After power goes through the inverter, it comes out as AC. To protect the home in case of emergency, like a fire, AC disconnects are installed after the inverter. AC disconnects are typically mounted on the exterior wall of a home near the electric meter.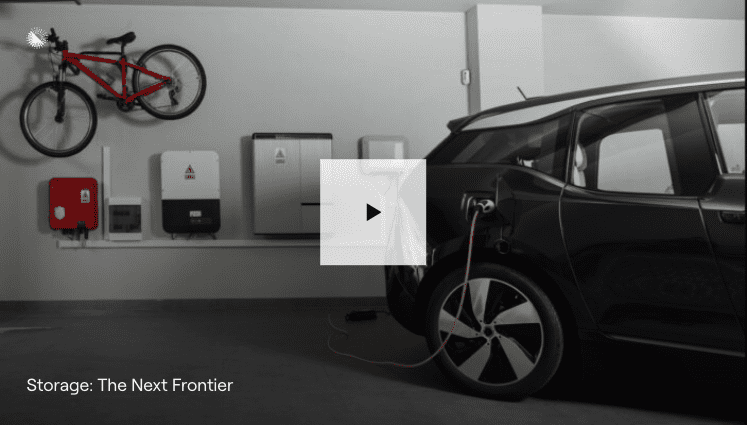 Why are AC and DC disconnects necessary?
There are 5 main reasons why AC and DC disconnects are needed on a solar panel installation:
AC and DC disconnects are required by local ordinances and building codes. In addition, some jurisdictions using newer editions of the National Electric Code now

require rapid shutdown capabilities

,

which is essentially an electronic DC disconnection that can take place at the modules or within a few feet.

In the event of a fire in or around a customer's home, using the AC disconnects to stop the inflow of power can lower the spread of fire and prevent the threat of electrocution to those entering the home.

In the event of severe weather, such as tornadoes, hurricanes, or severe electrical storms, a customer will be able to disconnect their system at the DC disconnects to lower the chance of weather causing damage to their inverter and the home's interior wiring.

In the event of a flood, being able to shut power off is critical. Both AC and DC disconnects should be used at this time.

If electric company crews are doing work in the area, such as replacing electrical lines or installing transformers, being able to disconnect your solar system from the grid is an important safety feature.
Sizing your AC and DC disconnects
Disconnects come in a number of sizes, from 30 amp up to 800 amp, so proper planning is necessary to determine which disconnect sizes you need.
To know which size is necessary, you'll want to know the size and power output of a PV system. When designing a system, there are a few variables to consider:
Voltage
Circuit load
Amps/breaker size
Wiring and cable sizes
These components come together to determine the overall load size, which determines the disconnect sizes you need. Once you've designed the system, you'll then need to submit your designs for permitting.
If all this sounds intimidating, don't worry, Aurora can do a lot of this work for you. Using irradiance mapping, shade analysis, and LIDAR, Aurora can help design the optimal system and pick out the best disconnects for you.
Standing out to your solar customers
AC disconnects and DC disconnects are a crucial safety feature that can help you sell a homeowner on the solar panel system you're building for them. Additionally, by sizing your disconnects properly, you can make sure you're giving the homeowner the best price for their needs.
AC/DC disconnects are just one piece of the BOS (balance of system) components you'll need for a successful solar installation. You can learn about some of the other components and how you can save customers even more money in this post: The Basic Principles that Guide PV System Costs.
Want to learn more about how AC and DC disconnects work? Schedule a personalized, no-pressure demo.


FAQs
What is a solar AC disconnect?
A solar AC disconnect separates the solar inverter from the electric grid, allowing alternate current (AC) power to be safely shut off if necessary. An AC disconnect is generally mounted to the wall between the utility's meter and the solar inverter, and can either be a separate switch or a breaker in an electric service panel. 
What is a solar DC disconnect?
A solar DC disconnect (or PV disconnect) shuts off the direct current (DC) power traveling from the solar panels to the inverter. DC disconnects are often built into the solar inverter. 
Do I need a solar disconnect switch?
Local ordinances and building codes require AC and DC disconnects in all solar installations. NEC Article 690.13 requires every PV system in the country to have a solar switch, and many municipalities now mandate rapid shutoff switches, which are essentially DC disconnects attached to or near each individual solar panel. 
How do you size a solar disconnect?
Standard disconnect sizes range from 30-800 amp. Disconnect switch sizes depend on the load of a PV system, which is determined by factoring the system's voltage, circuit load, breaker size, and wiring/cable size.