When it comes to succeeding in the solar industry, few things are more important than having your sales funnel in working order.
From generating solar leads, to designing PV systems, to signing new customer contracts, a solar sales funnel (or a solar lead funnel) exists at the intersection of your marketing, sales, and customer service departments with the purpose of driving new business.
To help you build a more effective solar sales funnel, this guide will demonstrate ways to generate leads, convert prospects, and grow your solar business — one installation at a time. 
Stages of a solar sales funnel
To paint a clear picture, let's first look at the different stages of a solar sales funnel. As the sales cycle contains many moving parts, it can be helpful to keep track of your leads and sales in one central, easy-to-use platform.
Lead generation
To kick things off, let's talk about lead generation, which falls in the "Awareness" stage of your solar buyer's journey. At the top of the funnel, your job is to make your potential customers aware of your company and its services, which for solar businesses often involves explaining how PV systems work in the first place.
One of the best ways to begin a productive conversation with your customers is to relate the benefits of a solar system to precisely how that system would work on their property. With tools like Lead Capture AI, you can passively convert prospects considering solar with software embedded on your website that allows leads to create a 3D model of the panels on their home or business and calculate their unique savings. 
In one year since its launch, Lead Capture AI has helped solar companies increase their web leads by 400%. 
Lead nurturing
During the "Consideration" stage of a solar lead funnel, your potential customers are doing the math, research, and personal reasoning necessary to determine whether a PV installation will be worth it. While we encourage you to never give up on solar leads or referrals that still show interest, nurturing the relationship you have with potential buyers is absolutely essential to maintaining an effective solar sales funnel. 
Nurturing solar leads is a delicate process, and there is no single solution. Whether you're using advanced solar CRM (customer relationship management) software or a good, old-fashioned pen and paper to track your process, following up with new leads can be done via call, text, or email — or ideally a combination of the three. 
Sales conversion
Knowing that following up with leads can boost your solar sales, converting leads into customers is the final step of your solar sales funnel. Known as the "Buyer" or "Decision" stage, signing solar contracts can be a very big deal, especially considering that PV installations perform for 25 years and more. 
To convert more solar sales, it is helpful to have your "ducks in a row" regarding every aspect of your customer's installation. Although many people consider a handshake the defining moment when a sale is converted, it's crucial to have all of your project's costs and information accurately documented and signed. 
Strategies to grow and nurture your solar sales funnel
To keep the wheels turning for your solar business, there are a few key metrics you can consider and tools you can use to grow, develop, and maintain your solar sales funnel. 
Identify your ideal customer
Without diving too deep into the world of customer profiling, getting to know your target audience is essential to establishing a working solar sales funnel. Although you're free to tell everyone you meet about the benefits of solar, your efforts may be wasted if you spend too much time reaching out to unqualified or uninterested customers. 
Thankfully, the financial and environmental benefits of solar are appealing to many property owners, and there are many people with enough roof or yard space to accommodate an installation. To find your audience, identify specific customer pain points, and ultimately convert more leads, check out our guide to The 5 Solar Buyers.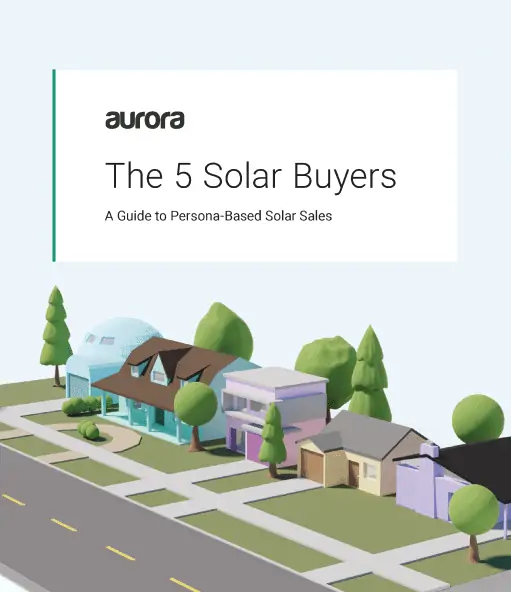 Leverage marketing efforts
To bring leads into your solar sales funnel, marketing efforts are an absolute must. To bring high-converting leads into your sales funnel, however, you must connect with your target audience in a way that provides value for your prospects and sets you ahead of the competition.
In today's digital marketplace, an optimized website is vital to gaining the trust of your audience and establishing a clear way to generate new leads. There are many ways to drive traffic to your website, including:
Paid advertising using search engines (PPC), banner ads, and traditional forms of media like TV, radio, and billboards
Educational content in email campaigns, blog posts, whitepapers, newsletters, and other resources prospective customers may like to read
Face-to-face interactions such as stepping offline to meet your customers at community events, trade shows, and other social gatherings
Once a prospect reaches your landing page, a website that follows the guidelines of SEO for modern solar businesses (i.e. mobile-friendly, quick loading speeds, good content structure, etc.) can create a good customer experience and generate more leads for your company.
After demonstrating compelling reasons for property owners to submit their information to your business (with a tool like Lead Capture AI), you can capitalize on the interest of your prospects with a clear form for them to submit their contact information. Oftentimes, this can be accomplished by clearly demonstrating the next steps, such as a free in-person (or virtual) consultation.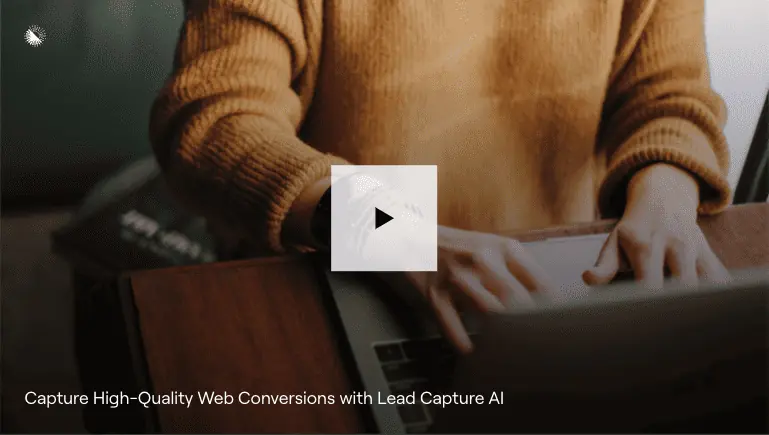 Once your sales prospects are in your CRM, it's vital to nurture them by building a relationship and taking leads across the finish line. For solar companies, lead nurturing campaigns can take many forms — from sending personalized emails to staying active on social media and always being available to discuss active proposals with potential customers.  
Keep track of your progress
Above all else, keeping track of your solar lead funnel is the best way to analyze your efforts and make educated decisions on how to move forward. By using a data-driven sales approach, you can measure every aspect of your sales funnel to see unbiased metrics of your campaign performance.
Similar to those found in many other industries, important things to track in a solar sales funnel include:
Number of leads by source (i.e. canvassing vs. online)
Cost per lead & customer acquisition costs (by source)
Conversion rate from leads to sales (divided among sales reps or team members)
Average lead lifetime (i.e. 25 days from lead to sale)
Tips to improve conversions in your solar sales funnel
Creating a solar sales funnel is easy, making it work, however, can be difficult without the right strategies. Although some of the intangible aspects of the solar sales process can only be taught through real-world experience, here are our top tips for converting leads in your solar sales funnel. 
Focus on building trust and rapport
Any experienced solar salesperson will tell you that converting leads is all about trust. Solar installations cost tens of thousands of dollars and systems last for 25 years and more, so your leads need to know that they can trust you completely before making this large commitment. 
In addition to understanding different solar buyer types and addressing specific customer pain points, there are many things that you can do to build trust and rapport with your prospects, such as:
Clearly outlining all of your solar project's warranty agreements
Connecting with customers on a personal level through shared acquaintances or interests
Listening to customer input and making thoughtful system or contract changes
Always ensuring that you are acting in the best interest of your customers
To prepare for a potential sales scenario, you may also find it helpful to practice your pitch ahead of time. Whether working in the mirror or with another member of your team, you can gain experience and confidence to build customer relationships by acting out lead conversations and potential counterarguments before your scheduled consultation.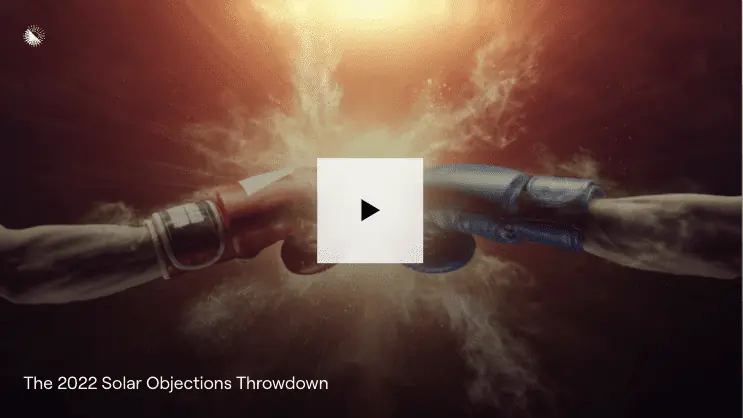 Create a sense of urgency
Urgency is a sales tactic as old as time that motivates people to act on purchases once they learn about a limited offer. For solar installations, you can be as creative as you'd like with your special offers, whether it's a seasonal discount or a "flash sale" encouraging long-standing leads to make a purchase in a certain time period.
In addition to clear communication and seamlessly handling customer objections, creating a sense of urgency is one of the most effective strategies to improve your solar sales lead-to-win rate. As such, it's important to be aware of any expiring tax incentives, rebates, and special programs your leads may qualify for and to share this information in your conversations. 
Provide social proof
Without simply saying, "Hey, everyone else is doing it," using the power of community is a great way to convert solar sales. Whether that involves pointing out solar success stories in local magazines or connecting leads to speak with one of your already satisfied customers, your sales prospects will be more inclined to believe in your company if there are proven results nearby. You can even include customer reviews and testimonials right in your sales proposals.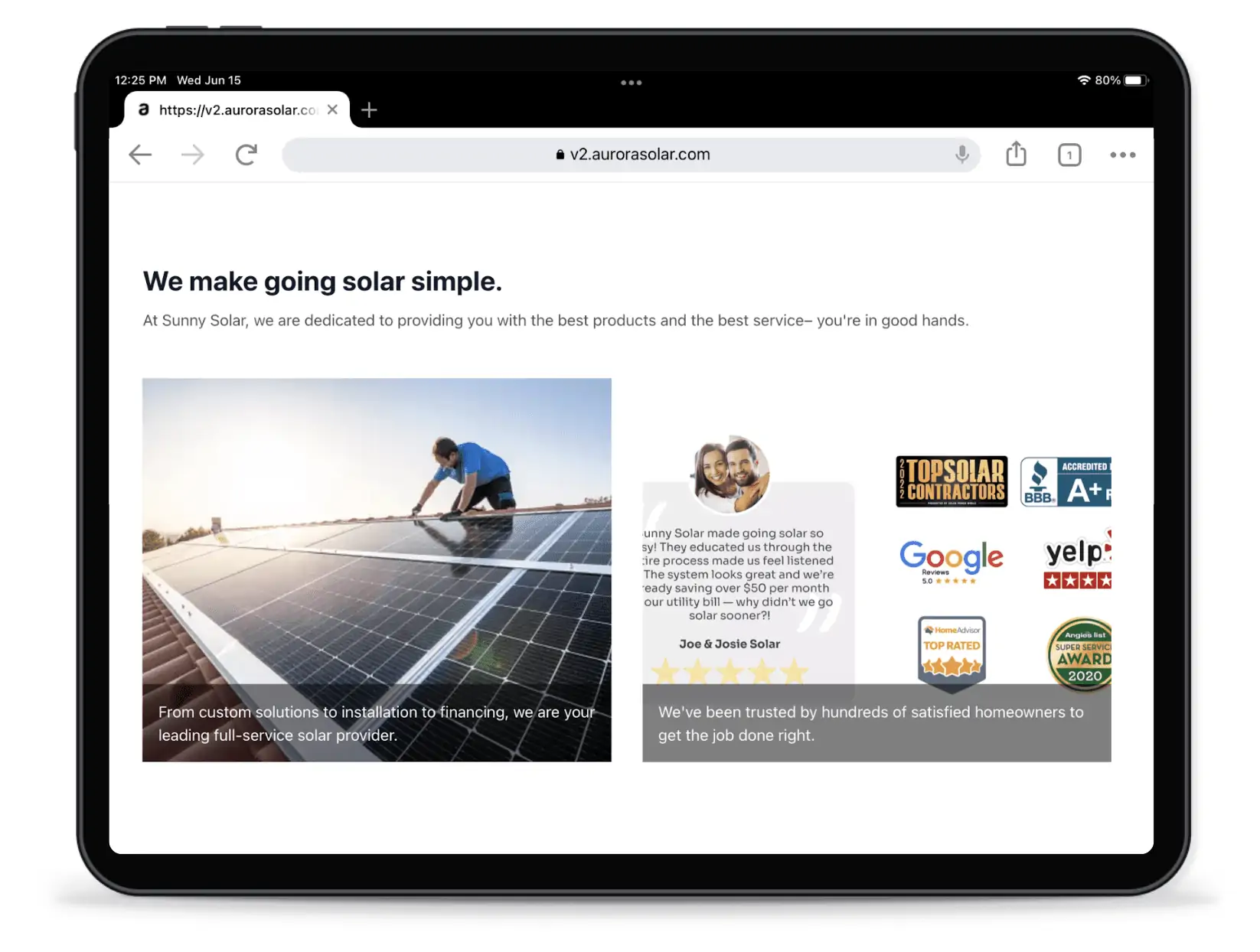 Even more, solar's environmental impact may be all the social proof that some of your customers need to purchase a system. By including your project's potential carbon offset in your proposals, those motivated to go green can stay compelled to purchase a PV system throughout your entire solar sales funnel.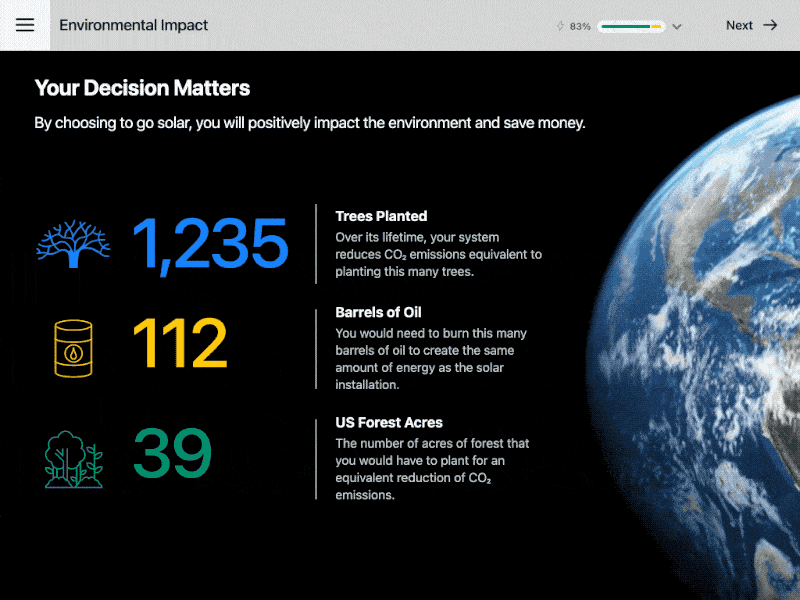 Use effective calls-to-action
Lastly, creating effective calls-to-action (CTAs) may be an important component of multiple steps in your solar lead funnel. By clearly defining a path for success as your prospects turn from strangers to leads to sales, you can experiment with different CTAs to measure their effectiveness over time. 
Beyond testing taglines like "Get a Free Consultation" vs. "Start the Process for Free," it may be necessary to revamp or restructure your website so as to make your calls-to-action more clear, accessible, and effective.  


In a recent case study, New York State Solar improved its lead funnel by implementing Lead Capture AI across multiple pages of its website. After six months, the company reported increased lead generation and higher conversion rates with the new call-to-action structure. 
In closing… 
A working solar sales funnel is essential for generating leads and converting them to customers, yet no two solar sales funnels are quite the same. While every business should have an easy-to-use website and helpful employees ready to talk to customers, developing your own solar sales funnel is an ongoing process that will grow, mature, and refine alongside the success of your company. 
By getting to know your prospects and helping them understand precisely how solar can work for their property — you can guide leads through your solar sales funnel with effective personalized attention for every new customer. 
Let's close with one more example of a CTA: If you have any questions that haven't been answered, or would just like additional information or suggestions, schedule a personalized demo — or get the info right now by clicking the chat box at the lower right of the screen.