SEO is one of the most important elements of any modern digital marketing strategy.
With consistent, long-term effort, search engine optimization helps businesses to develop a strong online presence, making it easier for potential customers to find you and consider your services.
While we touched on the importance of solar SEO in our beginner's guide to solar marketing, there are many aspects of this evolving topic that require a more in-depth understanding.
To help improve the chances of potential customers coming to your website — and eventually buying from you — this article will take a complete look at the most critical things to know about SEO for solar companies.
Table of contents:
What is SEO for solar businesses?
SEO, or search engine optimization, is the process of maximizing the number of people who can find your business online. The goal of every SEO campaign is to increase a website's rankings on Google (and other search engines) so that a business can be more easily found when customers are looking for answers or professional services.
To rank well in search results, ideally on the first page, Google prioritizes websites with high-quality, clearly formatted, and credible information designed to deliver the most value to those searching. With results based on the exact keywords a user types into the search bar, some inquiries are much more difficult and competitive than others for websites to outrank their competitors.
What is solar SEO?
SEO for solar companies is similar to that of other local home improvement businesses. While the keywords to focus on are industry-specific, solar installers hoping to improve their organic digital presence can implement many of the same techniques and strategies used by roofers, remodelers, and other contractors.
SEO strategies for solar companies
Within the realm of solar SEO, obviously, there are many different kinds of companies. Solar panel manufacturers' SEO will be different than that of a local installer, as every business's strategy should be centered around what their target audience is searching for online.
Today, SEO tips for solar companies can be divided into a few key areas which vary in required technical knowledge, difficulty, time, and cost to implement. Thankfully, unlike paid advertisements, many solar SEO strategies can be put into use without a regular additional spend on ad placements in addition to the cost of the SEO work itself.
Keyword research
A great first step to any SEO campaign, keyword research will help identify the exact language that people are using to find companies like yours online. While there are many different ways to research keywords, high-quality tools can provide helpful insights like expected search volumes, ranking difficulty, related inquiries, and top competitors. Here are few keyword tools that can help:
Beyond dedicated research tools, you can also find valuable keyword information based on what is being discussed in online communities like Reddit and Quora or by speaking directly with your customers.
When planning content related to frequently asked questions, Google's "people also ask" box is a great place to see other searches related to specific inquiries.
Local SEO
46% of Google searches are for local businesses, so for solar installers, local SEO is paramount to ensuring you show up in these results.
Today, building a Google Business Profile (or Google My Business profile) is the most essential step for high-quality SEO. By activating your business profile and filling it with localized information, your website will be more likely to show up when customers are searching for a local business, displayed in the "Map pack" as pictured above.
Optimizing your website for the customers in your service area is also very important. On your website and around the web, having a local address listed, and content that's written specifically for your city, county, or state will help search engines prioritize your page when potential customers are looking for solar energy services nearby.
Content creation
More than anything else, the key to solar SEO is creating and sharing quality content that is relevant to your target audience and gets them interested in your solar products or services.
The best way to do this is by making sure your website hits the basics first: landing pages that describe your services/products and, if you are a local solar company that is targeting local residents or commercial businesses, "geo" landing pages that target the specific areas where your business offers solar services.
The second-best type of content to publish on your solar website is content that showcases your expertise, authority, and trust. Some examples include an About page that shares what makes your company special: the years of experience your solar employees have, testimonials of satisfied solar customers, and logos for awards your company has won.
An additional way to improve your solar SEO is by creating a blog answering solar consumers' questions about solar. While it can be tempting to continuously post blogs about your latest projects, most people going solar are mainly looking for answers to their solar questions, rather than information about a company's achievements.
For example, when planning your content, here are some of the most commonly asked questions about solar today:
Is solar worth it?
Should I buy or lease solar panels?
How long do solar panels last?
Do solar panels save money?
Do solar panels increase home value?
Whenever you're creating your content, search engines (and people) much prefer easy-to-digest information that is interesting and well-formatted. Like in this blog post, solar company SEO content should be divided into multiple sections by headers and include tables, lists, and images to make the information as engaging as possible.
With lots of strong content online, both customers and search engines can recognize the value of your business, which can then establish you as an authority in your industry and market.
On-page optimizations
Diving into the technical aspects of your SEO for solar strategy, at the base level, on-page optimizations are a relatively easy way to boost your rankings and improve the way your site appears in search results. Based on the keyword research you've already done, on-page optimizations can be completed by simply adding the right words to the right places on your company's web pages.
Critically, however, it is important to remember that search engines do not like "keyword stuffing", where specific phrases are forced into page descriptions simply for ranking purposes. Instead, keywords should arrive as organically as possible in your various descriptions, tags, and URLs, only to be included when relevant to the reader.
Title tags: In the image above, the title tag of the blog post is labeled "1." Title tags create the actual links in search results that users click to navigate to a site and should be written to include relevant keywords in a very basic description of the page. Although there is no limit to the length, 50 to 70 characters are recommended so that the full title can be displayed in search results.
Meta descriptions: Represented by "2" in the image above, the meta description of a web page is displayed beneath the title tag in online search results. Optimized meta descriptions should be somewhere between 50 and 160 characters with detailed insights as to what the reader will learn from visiting the page.
URLs: When setting up web pages, your URL choices can also improve your SEO rankings. While URL length has less effect on SEO strength than title and meta descriptions, it should also include keywords when relevant.
Additional metadata: Besides title tags and meta descriptions, there are also a few other pieces of metadata that can be updated to improve the on-page SEO for solar companies. This includes adding alt text to images, creating calls-to-action, and including keywords and thoughtful links throughout the content.
Code
As the most technical aspect of solar SEO, the code behind your website must be as search engine friendly as possible to rank above your competitors. In addition to being clean and easily crawlable, websites should be mobile-friendly, as search engines tend to favor those pages that look great on phones, tablets, and other devices.
While in the backend, site speed is also a key component of SEO for solar companies. Even though you may think that an advanced website will drive sales, simple and quick-loading sites tend to rank better on search engines. There are several ways to minimize site loading times, including compressed images and avoiding unnecessary widgets or code.
Backlink profile
Your company's "backlink profile" is a measure of the quality and quantity of external pages linking to your website. Essentially, if there are a lot of other sites referencing the content on your website, search engines recognize that as an indicator of quality information. A good place to start for backlink building is to create profiles on social media sites and local business directories.
Critically, backlink profiles boost SEO rankings when the links are coming from credible institutions like news sites, government pages, and other authoritative websites. While it may be tempting to "buy" backlinks, it is important to know that Google and other search engines may penalize your site's rankings for spammy links or those that have been paid for.
Featured snippet optimization
Whenever you ask a question on Google, a "featured snippet" is often the first result, with bolded content designed to directly answer your inquiry. By structuring the content on your website and blog around related searches, you can optimize the information for the chance to be displayed as a featured snippet.
For example, if many people in your service area are asking "Are solar panels worth it in X," then you can develop a blog that clearly states four or five reasons why "Yes, solar panels are worth it in your area." In doing so, ranking for a featured snippet will put you in the #1 search result spot for that question, helping to drive up your click-through rate above your competitors.
UX design
Essential to digital marketing, high-quality UX design, or user experience design, helps create potential leads for your business, no matter how they arrived on your website. Once other SEO techniques have been implemented to boost your rankings, giving your visitors an intuitive experience will help them stay on your website and engage with your business.
For the best possible UX design, websites should be fast-loading and easy to navigate. Instead of using blocks of text, interactive features such as Aurora Solar's Lead Capture AI tool can be used to excite prospective customers and guide them to take action.
Competitive research
Finally, whether you are just getting started or are actively looking for ways to rank better on search engines, performing competitive research is an excellent way to put your website into perspective. By reviewing the websites of your direct competitors, you can identify both their strengths and weaknesses to implement and improve while working on your own strategy.
Helpful SEO tools to know
For both the set-up and tracking of an SEO campaign, having the proper tools can help business owners at every stage of the process. With active monitoring of keyword rankings, backlink profiles, and more, solar companies can use a variety of tools to watch the progress of their SEO efforts and identify new opportunities for adjustments that should be made along the way.
Plugins for WordPress CMS: If your website is built on WordPress, there are many plug-ins like Yoast SEO that can be used to implement SEO techniques and track their effectiveness. There are also other plug-ins on WordPress like WP-Rocket that help compress code on your website to ensure fast page speed and quality user experience (which are ranking factors).
Google Analytics: A tool used by digital marketers everywhere, Google Analytics helps track relevant metrics related to your site such as visitors, the length of average site sessions, clicks, leads, and more.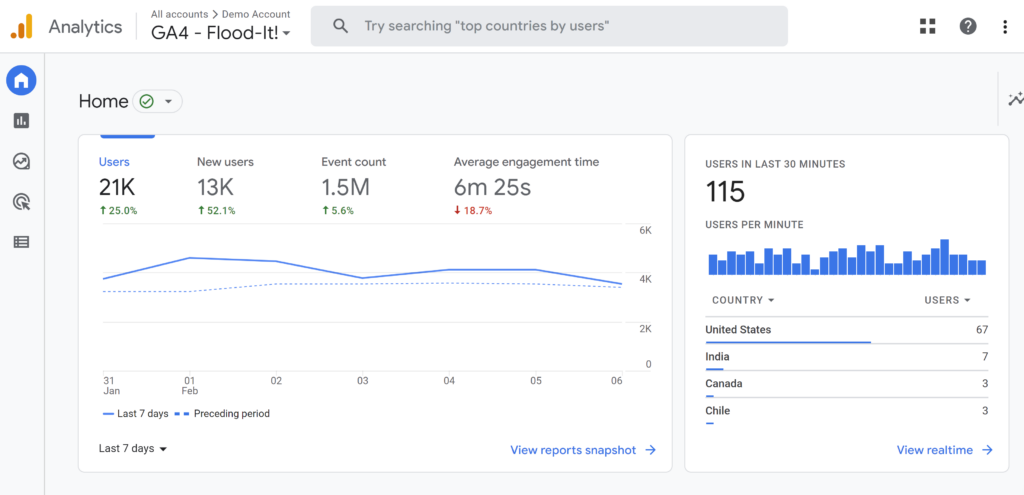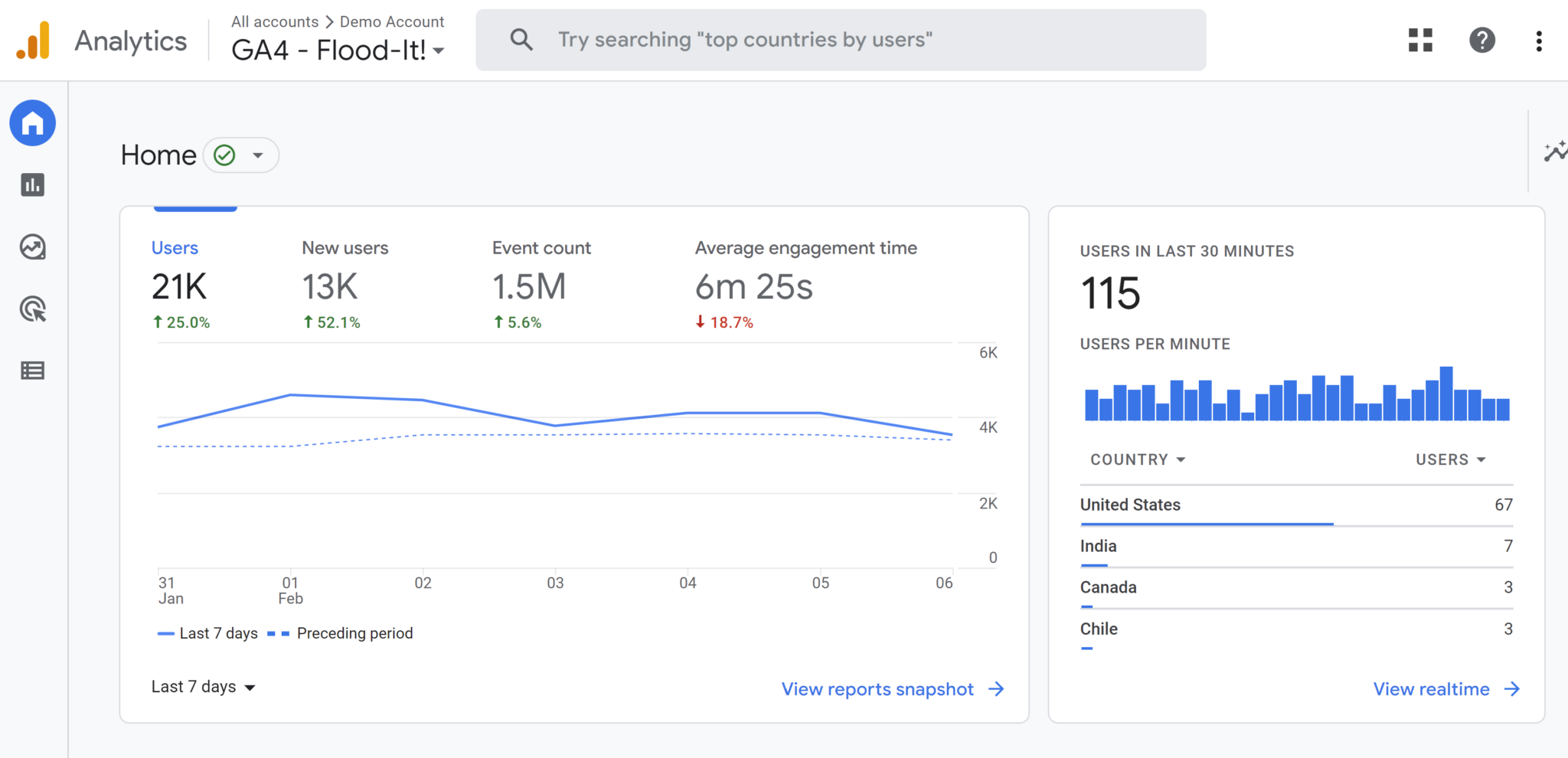 Google Search Console: To track improvements in your organic search presence from SEO campaigns, Google Search Console also provides data on how your site is being indexed, seen, and clicked on, and even has tools and tips to fix potential issues.
SEMrush: As one of the most popular SEO tools today, SEMrush is premium software for business owners that can assist with keyword research, backlinking, and other organic digital marketing strategies.
Ahrefs: Similar to SEMrush, Ahrefs is another great SEO tool with a full suite of software for organic campaign research and tracking.
SEO keywords for solar
Like many home and property services, SEO keywords for solar businesses are heavily localized. When trying to find solar energy services, prospective customers will often attach the phrase "near me" to identify a local company that could perform an installation.
With data from Moz analytics, here are a handful of SEO keywords that local solar companies may want to consider including in their website and business profiles.
| | | |
| --- | --- | --- |
| Keywords | Monthly Search Volume | Estimated Ranking Difficulty (out of 10) |
| solar company near me | >1,000 | 5 |
| solar company | >1,000 | 5 |
| solar companies | >8,000 | 6 |
| Solar companies near me | >8,000 | 4 |
| Solar near me | >2,000 | 5 |
| Solar installers near me | >2,000 | 5 |
| Solar providers near me | >5,000 | 4 |
| Solar panel installation | >5,000 | 6 |
Interestingly enough, there is much more volume for plural searches, such as "solar providers" and "solar installers" rather than simply "provider" or "installer." This is probably because most people like to compare multiple solar companies before making their final choice.
To further rank as a solar energy expert, your business may also want to focus on a few "long-tail" keywords based on the relevant questions consumers ask. This includes longer search terms like "how does solar energy work in [state or city]?" or "are solar panels worth it in [your service area]?"
Conclusion
In summary, search engine optimization is a vital part of modern digital marketing and there are many techniques that businesses can use to improve their organic rankings around the web.
By implementing the solar company SEO tips featured in this guide, we hope that you can build a stronger digital presence, allowing customers to more easily find your business and consider its services.
Turning site visitors into potential buyers is probably the most important part of SEO. Without a seamless opportunity to contact your solar business or get a solar quote, there is not much value to having your website rank online at all.
Tools like Lead Capture AI can instantly boost your user experience and lead to more conversions through your "Request a Quote" page with an attention-grabbing, interactive experience. When users engage Aurora Solar's Lead Capture AI on your website by adding in their address and average monthly utility bill, they can toggle the 3D satellite imagery of their home and see a system in their roof, including an estimate of how much they'd save by going solar. It's the perfect "last nudge" to lead them to request a quote.
To learn more about everything Lead Capture AI can do, schedule a quick demo today.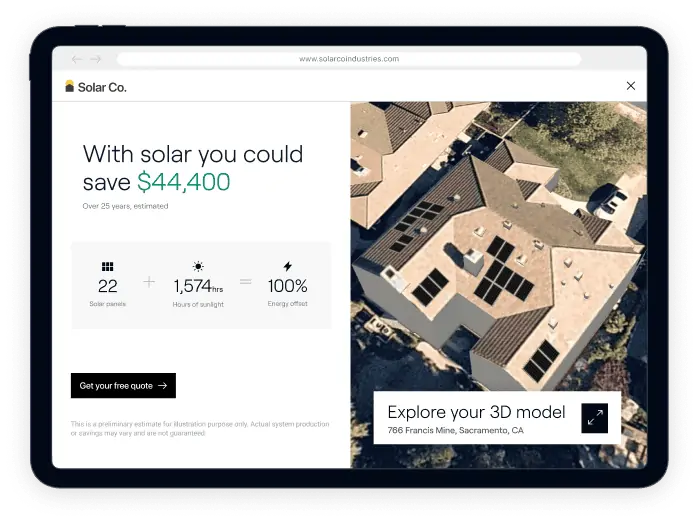 Solar SEO FAQs
Where do I start?
The first steps for any great local solar business SEO strategy is conducting keyword research, optimizing your Google Business Places listing, publishing content relevant to your targeted audience, and a technical SEO audit. By having an expert analyze the current state of your website's search engine optimization, you can efficiently identify the best places for immediate improvements on your organic online presence.
Should I hire a company to do SEO for me?
Unless you are well versed in search engine optimization strategies or employ an in-house expert, then yes, hiring an SEO company is one of the best ways to identify and implement working solutions for your business. With that said, if you're starting from zero, improving your SEO baseline may not be that difficult when using the techniques outlined in this article.
How long does SEO take?
As a digital marketing avenue that supports longevity, SEO improvements take time to build and grow a site's ranking. Solar companies can typically expect results in 4-6 months for low-targeted keywords, and up to years for highly competitive rankings.
What should I avoid doing for solar SEO?
Like with any good SEO strategy, solar companies should avoid using any technique that could penalize their rankings, such as keyword stuffing, backlink spamming, and more. As an installer, you should also shy away from broad industry keywords like "solar panel" and focus more on local SEO techniques within your service area. Most importantly, SEO is a long-term strategy, so inconsistent efforts will not be as effective as a commitment to ongoing research and improvement.


Featured image by NisonCo PR and SEO.