$3,139. According to the National Renewable Energy Laboratory (NREL)'s latest U.S. Solar Photovoltaic System and Energy Storage Cost Benchmarks (Q1 2022), $3,139 was the average cost of customer acquisition (CAC) per residential system installation in 2021, or about 15.6% of total system cost.
While it may be a pipe dream for the solar industry to achieve a CAC as low as the retail industry, where the average CAC can be $10, it's been our mission at Aurora to help solar businesses lower their soft costs, including those costs associated with marketing.
What makes marketing so expensive, anyway?
It's no secret that many solar installers rely on purchased leads to fill their demand. Purchased leads offer many benefits — primarily, they can help you build your pipeline and let you prioritize other initiatives over organic marketing.
However, as the competitive landscape grows, installers are at an impasse — the demand for third-party leads is growing, so the price of those leads go up. But that's not all. You have to spend even more to actually capture the sale, since you're competing against a bunch of other installers who also purchased the lead.
Currently, the vicious cycle of purchasing leads is simply unscalable from a cost perspective. Instead of trying to fight the losing battle, it's time for solar marketers to take more control of their marketing strategy and diversify their purchased leads with stronger organic marketing tactics.
Diversify your marketing strategy with Lead Capture AI
Since launching Lead Capture AI last year, we've helped customers balance their purchased leads with more organic web leads. Installers like NY State Solar have increased their web leads by 400% by integrating Lead Capture AI's personalized and instant 3D solar estimate for homeowners.
Having spent a year with Lead Capture AI so far, we've heard invaluable feedback and insights from sales & marketing professionals across the solar industry. In this blog post, we'll share with you the key learnings we've heard from marketing professionals, and how Lead Capture AI helps you unlock your marketing potential.
Educate and set the right expectations with homeowners
"There's been a slippery slope of overly aggressive sales tactics when talking to homeowners about the benefits of going solar," Lachlan Fleet, CEO of SolarReviews (US), explained at Aurora's Empower 2022. "It's generated a bad experience and reputation for the solar industry as a result."
Knowing how much solar companies infamously call, text, or even knock on doors to get leads, it's no surprise that prospective customers may hesitate to submit their lead information when they visit your website.
Lachlan explains, "What we need to get to is actually treating the consumer like a human being, not just another phone number that's been dropped in your system."
To do so, businesses need to take an honest and educational approach with their top-of-funnel marketing. Blog posts, articles, and dedicated landing pages created by your company can go a long way in making potential solar buyers feel like you're here to help them with their decision, not just to get their signature.
With Lead Capture AI, we've taken our industry-leading design accuracy to the top of the funnel, offering homeowners a way to model their potential savings and visualize what solar could look like on their home directly on an installer's website.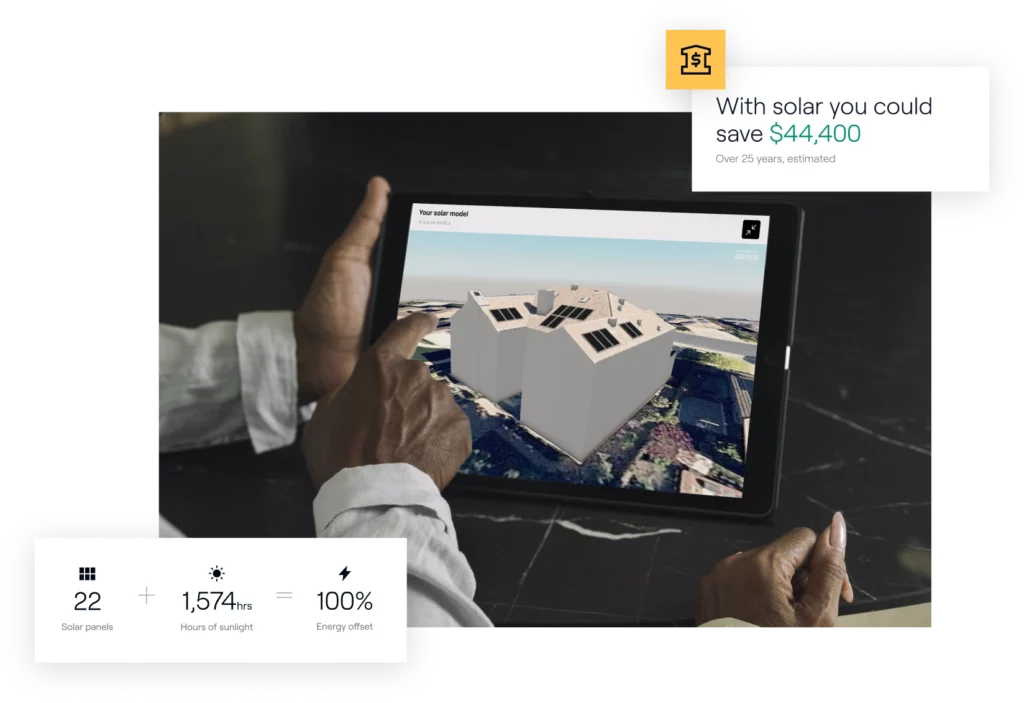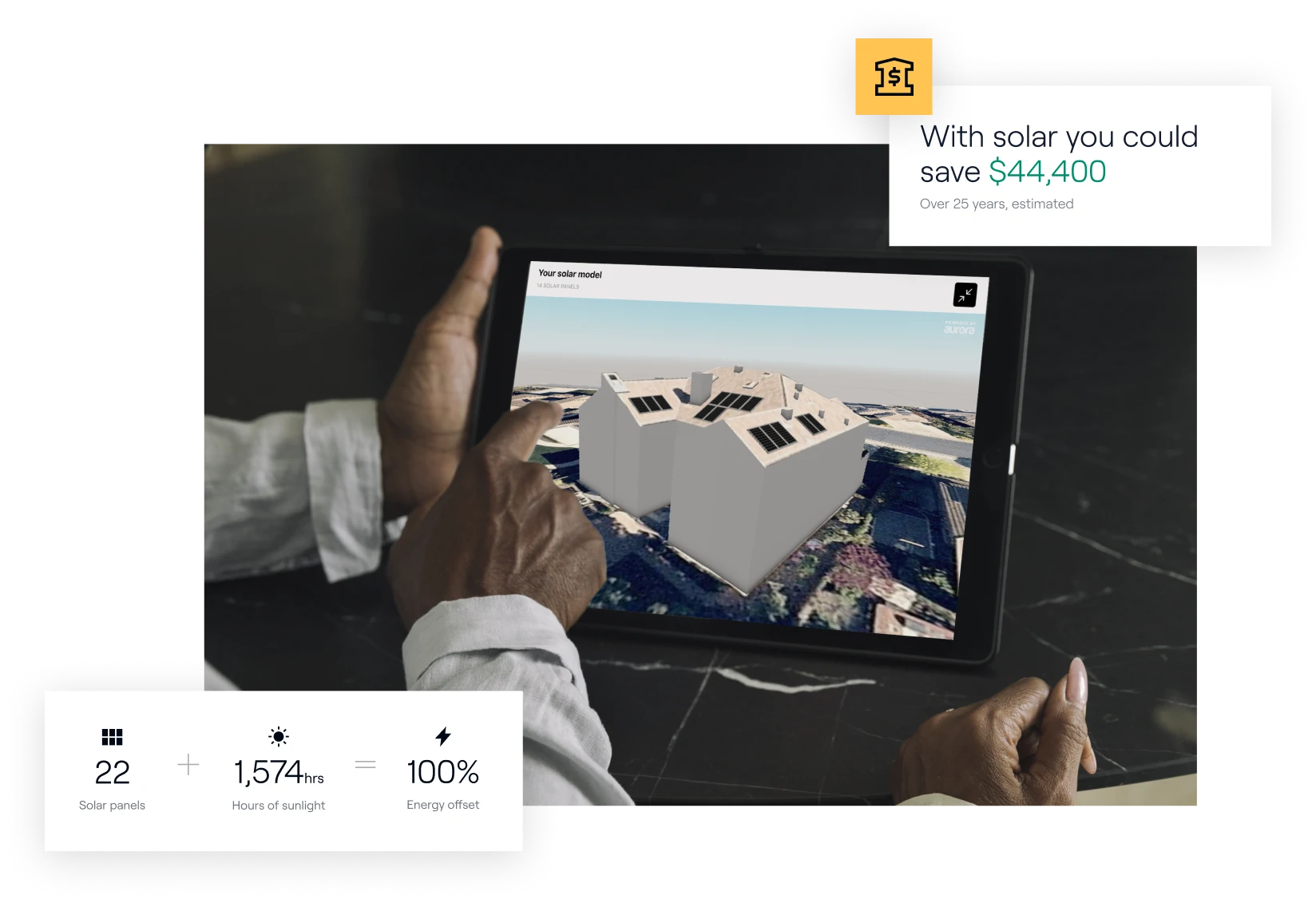 Rather than spamming leads with phone calls and texts of empty promises, Lead Capture AI offers a value to homeowners upfront — they have the opportunity to see what their home could look like with solar, without the pressure of a sales rep. Once they feel confident about moving forward, they can then reach out to learn more and get a formal proposal. They can even share their utility bill directly with installers by uploading it through the widget.
As Richard Murdocco, VP of Marketing at NY State Solar, describes it, "In my estimation, Lead Capture AI is effective because the tool leverages engaging visuals with readily quantified benefits, helping potential clients understand not only their savings, but what solar would realistically look like on their home."
Let your brand shine
In the ever-growing, constantly changing solar market, the one thing you have control over is your brand experience. Especially for your purchased leads, you need to stand out from the competition from the get-go and position yourself as a leading, credible solar provider.
With Lead Capture AI, installers have the opportunity to customize their experience with Lead Capture AI Templates. Using a configuration interface available within the Aurora application, users can modify the questions, images, and even the system design settings for Lead Capture AI.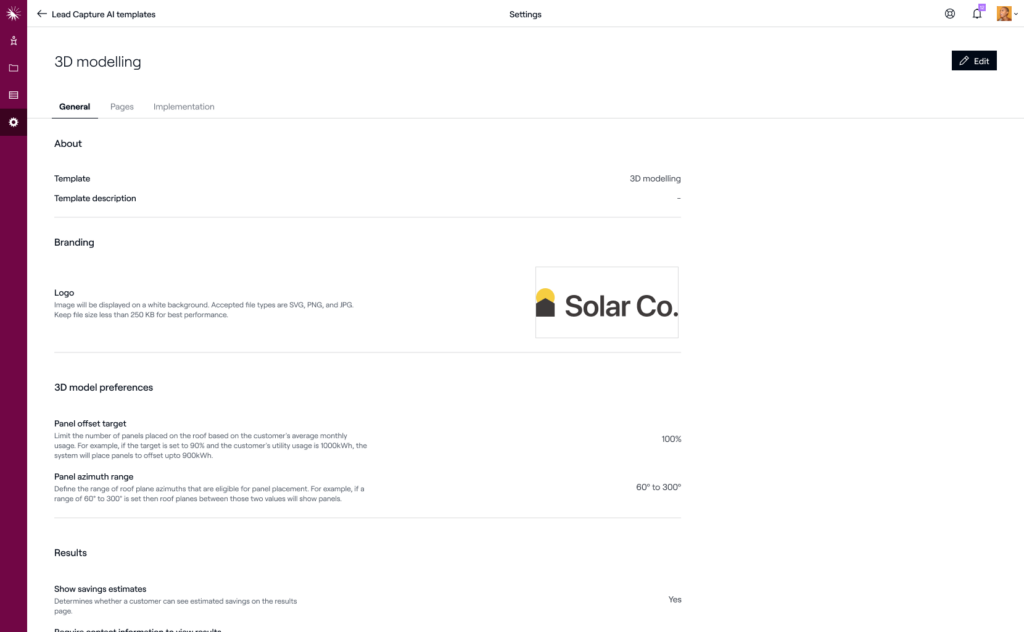 For example, installers can set an offset target and panel azimuth range for the AI algorithm to incorporate into its output. We've found that customers like to set the azimuth range so that panels are not placed on north-facing roof plans; these small, thoughtful touches help you build credibility and trust from the start.
Or, installers use Lead Capture AI to automate their qualification process by asking for information like a homeowner's credit score or their interest in battery storage directly in the experience. By incorporating their own qualification questions, businesses can move faster on qualifying and identifying high-quality leads, while collecting valuable data for proposals without the need for manual, time-consuming phone calls.
Continuously improve your lead gen strategy
Experienced marketers know it's not enough to just launch a campaign — half of the campaign is success measurements and optimization.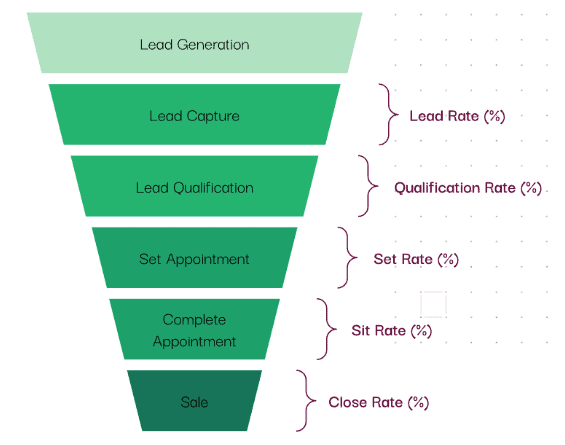 From the start, solar sales & marketers should map out their purchasing funnel and start measuring their conversions every step of the way: from visit to lead, lead to appointment, set to sit, and down to purchase. Once this baseline has been set, then they can measure the success of every new initiative against their baseline metrics.
With Lead Capture AI, performance tracking enables marketers to deliver key event tracking information, such as lead information, solar estimate results, and marketing URL parameters to their analytics tools.
This allows them to optimize their strategy with visibility into key metrics, like UTM sources, Facebook click IDs, and Google click ID's, so that they can understand which ad campaigns are performing well and continue investing in high-performing campaigns to increase conversion rates.
Charge up your marketing today
It's been an exciting year for Lead Capture AI, and we're only just getting started. To learn more about how Lead Capture AI can help you jumpstart your lead strategy, reach out for a personalized demo today!