To succeed in the growing solar industry, running an efficient dealer network can be an effective way to scale your business.
With outside reps selling your products or services, a successful sales network primarily involves supporting your dealers in every way you can – from helpful customer service to providing the resources they need to easily close new contracts.
Including a few of the Solar Software Must-Haves for Sales Pros, below, we will outline some of the most effective tools you can use to operate an efficient solar dealer network.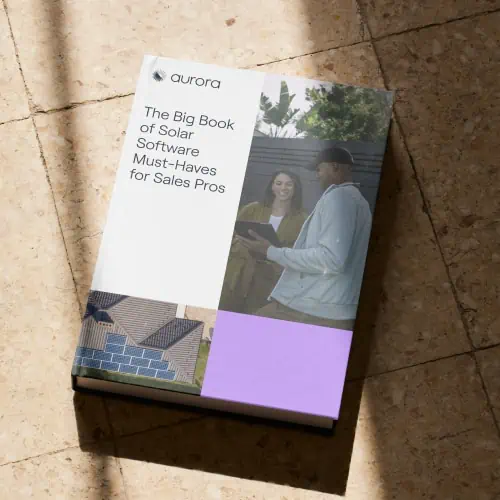 Intuitive software for dealer management
Now before we jump into the tools you can provide your dealers directly, let's first consider how to best run your dealer network internally. To keep your network on track, centralized software for managing dealers may be the right solution, especially if it can be customized to fit your unique business and program model.
To start, the software needs to be able to support different settings by dealer. For example, you may negotiate different pricing for different dealers — for that, you need your project management software to house and support these different settings. Some must-have partner configurations include:
Branding (logo)
Pricing
Equipment
By using software with a dealer management solution, you can organize your sales pipeline so that you can always keep track of its structure and performance. With a well-organized dealer network, you can also assist your reps better if you are able to quickly access each member's unique information and projects in the centralized software when they ask for your support.
When onboarding new sales reps and businesses, software with dealer management features can also help efficiently set up your new network members for success. To streamline dealer integration, an intuitive management tool can help you quickly toggle member permissions and guardrails to shared network resources.
A customer-facing sales platform
If you have a great product, giving your dealers the tools to sell it can elevate your message and presence in the marketplace. In allowing your reps to create a great buying experience, a customer-facing solar sales platform can help dealers succeed by providing them with a tool designed precisely to sell your services — and close more business. 
From PV design to contract generation and loan integration, both speed and accuracy are critical to close solar deals and minimize potential change orders. At the point of sale, your dealers can efficiently pique the interest of their leads with the ability to create unique solar proposals and sign new customer agreements with a few easy clicks.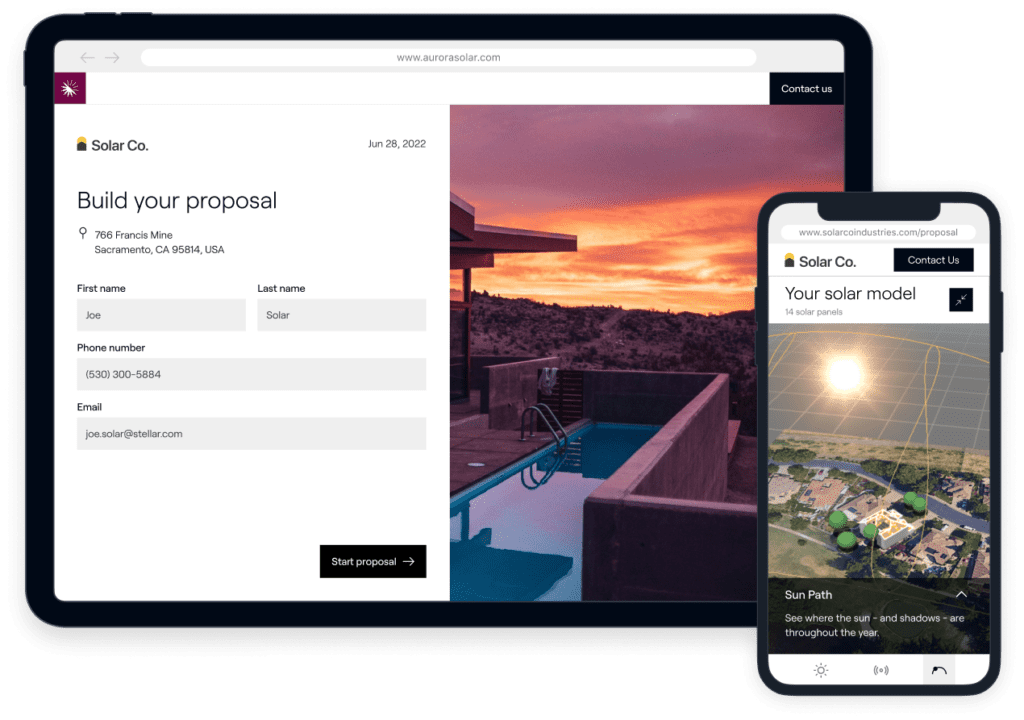 For dealers to close new contracts, the sales rep's ability to customize proposals is critical to enable the independent sales of your solar services. Besides allowing dealers to make project changes in real-time, network members may be able to run their independent businesses more effectively if your sales tool can incorporate logos, unique project features, and company information into new proposals.
Automated production and financial modeling
With a dealer network to sell your solar services, performance and financial modeling tools are essential to help reps demonstrate the value of prospective PV systems. Incorporated directly into sales proposals, tools to generate fast and accurate system projections can help your dealers close new leads and set realistic project expectations. And with the right software, your reps just have to tap a button: You can get your dealers up and running to sell solar quickly, no deep technical training required.
Here are some of the things the right software will do.
| | |
| --- | --- |
| PV Performance | PV performance software must be able to generate an accurate estimate of daily, yearly, and lifetime kWh productions based on system size, property irradiance, and other installation factors. |
| Energy offset | By weighing PV performance against utility energy consumption, an energy offset tool will show customers how solar production will impact their future utility expenses. |
| Total costs | For dealers to generate pricing estimates in real-time, a tool with instant price-per-watt estimates and the ability to bundle services, apply discounts, and incorporate available incentives is critical. |
| Payback period | More than anything else, an estimated payback period tool can allow dealers to answer the question that most customers will ultimately want to know about their solar energy system: When will it pay for itself? |
Marketing, operations, and post-sale assistance
Of course, running an efficient dealer network is about more than just staying organized and enabling your reps to create great sales meetings. For your entire business to run efficiently both pre-sale and post-sale, consider providing additional tools to effectively market your products and fulfill new contracts as quickly as possible.
On the top of the sales funnel, dealers both large and small can host high-quality lead-generating software directly on their website with tools like Lead Capture AI. By equipping your dealers with more tools at the top of the funnel, you can support them with lead generation — meaning you get more proposals and project volume to install.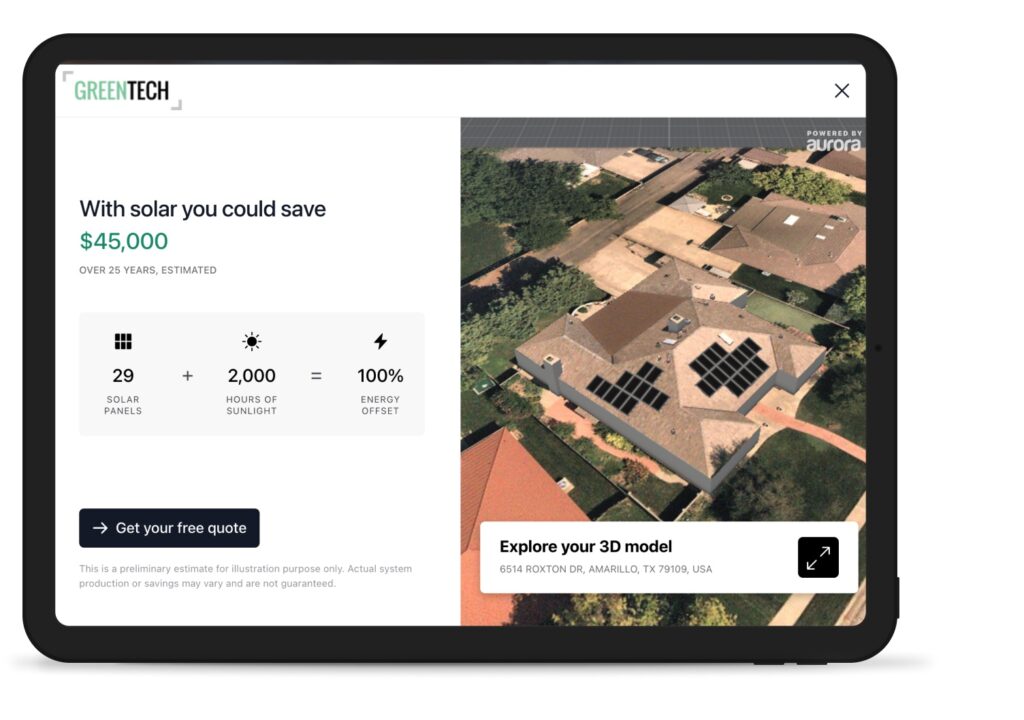 To efficiently fulfill orders across your dealer network, there are also several tools you can incorporate within your business to accelerate services like solar plan sets and contract management. And once the dealer passes a closed deal to you, using more post-sales tools keeps projects moving through your business faster.
Review and additional resources
Ultimately, any platform that improves the efficiency of your business or enable a sales rep to sell your services more easily — and close more business — can be very valuable while running your dealer network.
Whether you offer turnkey solutions from design to fulfillment or provide à la carte solar services, running an efficient dealer network is much easier when both you and your sales reps have access to high-quality software.
This is the final installment in our dealer management series. You can find the other entries here:
This blog — Software tools for solar dealer programs: How to scale
To learn more, please visit our dedicated page for channel managers. And if you have any additional questions about dealer networks, schedule a quick demo or simply click the chat box at the bottom right and a real person will respond.