As a successful solar business, you know it's not easy getting to the top. There's marketing, prospecting, creating proposals, and selling systems, of course. Then there's the actual design, sourcing parts, coordinating installations, and getting them approved. Every project in a solar company's portfolio is time-intensive and requires significant attention to detail.
Now that you have these processes in place and are managing your installs like a pro, maybe you're ready to take on more business, enter a new area of service, or expand your footprint in other ways. If so, maybe you've considered starting a sales dealer network. After all, there are other companies out there facing the same time and resource constraints you are — a network can provide complementary expertise and help you scale faster.
While it can seem like a big lift — and it is — standing up a dealer network can help you expand your reach, introduce solar to more customers, and ultimately make more money. You just need the know how, the right tools, and, of course, the right partners.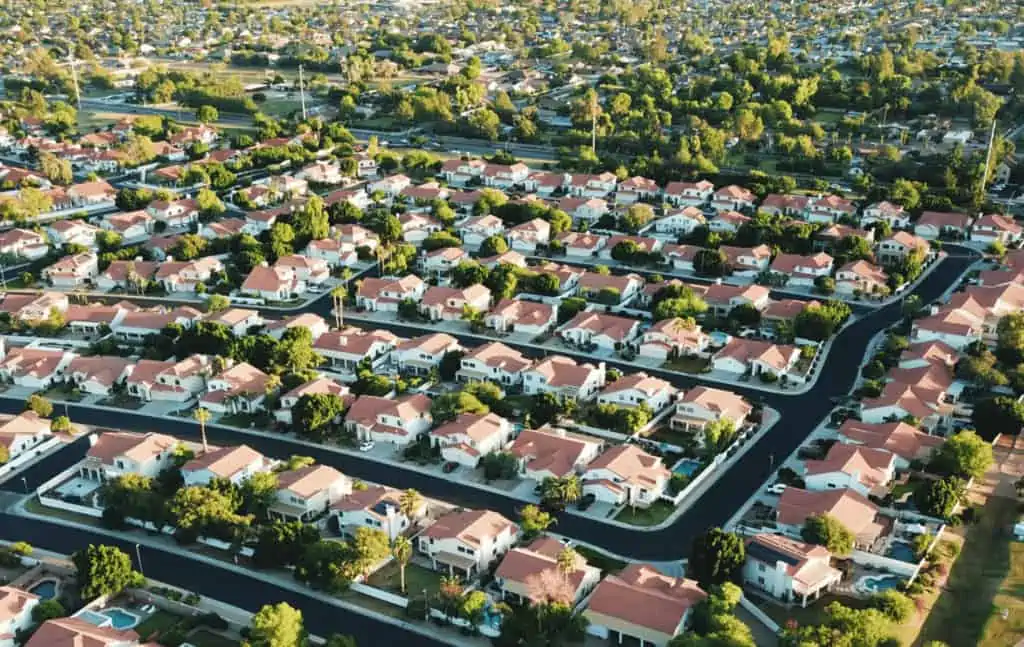 In this series, we'll look at what it takes to start a successful dealer network, from the basics, to the tools you need, to how to get a jump on succeeding. In this post, we'll get started with the basics: What dealer networks are, and what your potential partners are looking for.
What are solar dealer networks?
Much like in the car industry, where authorized local businesses sell nationally known products, solar dealer networks connect top photovoltaic (PV) brands or installers to their end consumers through a "network" of qualified dealers — sales-focused companies or individual contractors.
In the ever-changing landscape of the US solar industry, dealer networks are becoming a big part of the nationwide businesses that deliver PV systems from well-known solar brands to customers within designated service areas.
How does a solar dealer program work?
Also known as solar "partnership programs" or "dealer programs," solar dealer networks consist of sales organizations ("dealers") that close deals on behalf of PV brands and installers.
For large-scale dealer networks, the PV manufacturer, distributor, or installer will have an application process that a solar business must complete to be a part of a brand's partnership program. There may also be fees and product training as part of the onboarding process.
Many of today's top solar manufacturers and brands offer dealer programs, with a wide variety of contract structures, tiered membership levels, and unique value propositions available.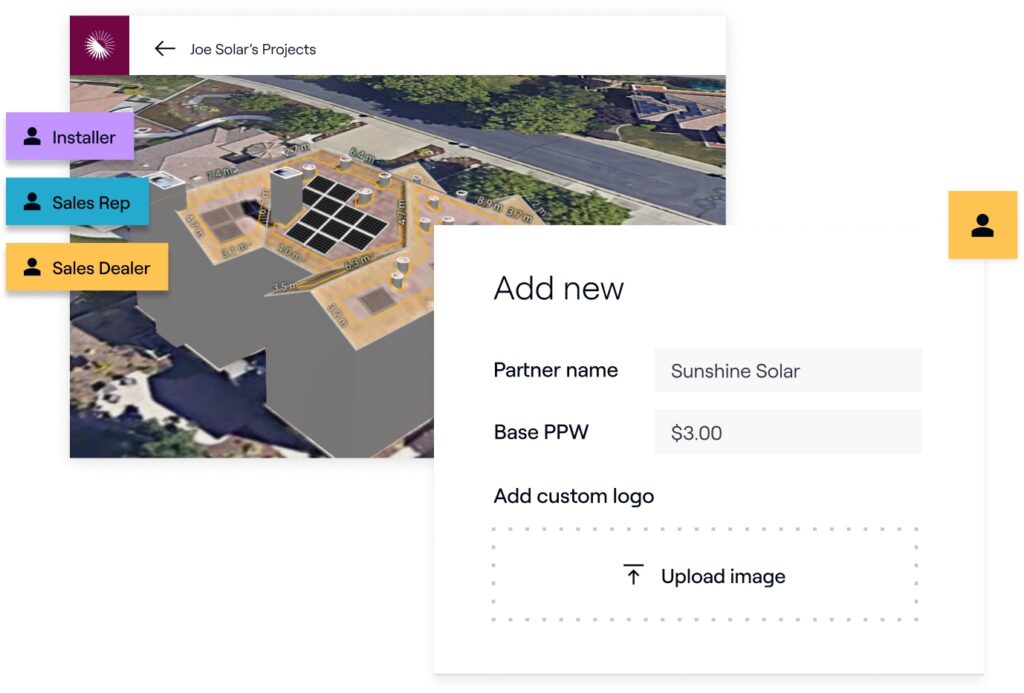 To illustrate how a typical solar dealer network operates, here is a look at the business model's three key players.
Installer or Manufacturer: At the top of the pyramid, the solar brand — whether it's a manufacturer, large installer, or other company — controls the program details and is responsible for accepting or rejecting applicants. Although companies offer various levels of support, most dealer network programs are designed to help solar businesses with the majority of their project operations, including everything from leads, sales, and design to hardware sourcing, logistics, and installation. It even includes things like financing and after-sales customer support.
Dealers: Once accepted into a dealer network, a solar sales business or "dealer" can begin selling the PV energy systems using components and systems available through the partnership. Talking directly to property owners, it is the dealers' responsibility to design and sell solar energy systems that work for their customers within the parameters of their network partnership agreement.
Customers: At the end of the dealer network chain, the end consumer (or customer) is the property owner, person, or business that will actually be benefiting from the solar power production. Depending on the level of support offered by a network program, customers may be able to contact their dealer or the solar brand directly to ask questions or request service for their PV system.
Why companies join dealer networks
If you're considering starting a dealer network, you need to know exactly why other companies would want to join up.
By partnering with a strong solar brand or installer like you, dealers can focus on things like lead gen and sales. Selling within a dealer network lets sales reps confidently talk to customers about the quality of the system that will be on their property, while also guaranteeing a great experience through third-party support for project logistics, financing, and warranty agreements.
By offloading some (or all) of their company's back-end project operations to the resources within a dealer network, partners can spend more time on the growth aspects of their business like marketing, hiring new employees, and educating customers about their PV systems.
Solar dealer network pros and cons
Of course, it can be tough for partners to give up control of certain aspects of their business. Here are some other pros and cons of dealer networks, as seen through the eyes of dealers.
| Pros | Cons |
| --- | --- |
| Access to high-quality solar products | Dealer networks are not always accepting new businesses |
| Streamlined installation services | Limited flexibility in terms of product options and project control |
| Connected customer financing options | Membership or dealer expenses may impact your profit margins |
| Tiered memberships to match the needs of your business | Possible competition within your network against similar dealers |
| Training and ongoing support from industry experts | Lower levels of autonomy and decentralized business control |
| Increased credibility, branding, and marketing opportunities | |
Essentially, sales organizations see solar dealer networks as a great way to join forces with an established brand to deliver high-quality customer solutions. By operating within a solar dealer network, they can streamline many aspects of ongoing operations and run a lean solar business designed for sales and growth.
On the other hand, they may also worry that joining a solar dealer network could limit their ability to provide unique customer solutions, or that product options or contract agreements might restrict the possibilities they can offer.
It's your job, then, to make the pros compelling, and minimize the cons. But how? That's the subject of the next blog in our series. You can find the other entries here:
This post — Solar dealer programs 101: How to build
To learn more, please visit our dedicated page for channel managers. And if you have any additional questions about dealer networks, schedule a quick demo or simply click the chat box at the bottom right and a real person will respond.