The residential solar market in the US is growing at an unprecedented rate. After taking 40 years to reach the first million solar installations, we installed our second million in just 3 years. 
But while the demand for solar has grown, solar sales tools haven't kept up. Most software products on the market force a sales rep to choose between speed and accuracy. In other words, installers historically have had to choose between selling and closing a deal quickly or creating an in-depth, accurate design that takes more time.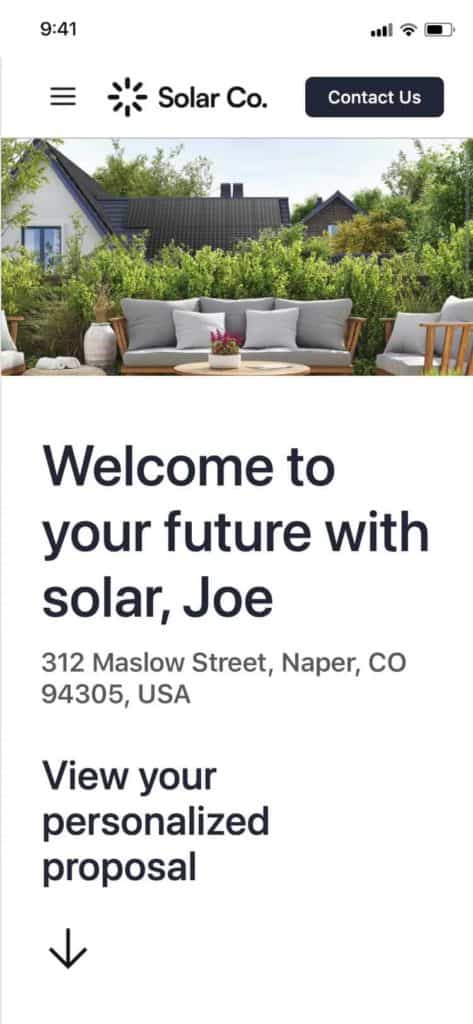 And just as the residential market has evolved, so too has consumer purchasing behavior. Today's solar buyer wants a buying experience that's dynamic, fast, and personalized. In 2021, Aurora conducted a research study to better understand what today's solar buyers are looking for. In this study, we found that homeowners, in addition to a competitive cost, put a high value on aesthetics, and on having multiple options to choose from. These insights are backed up from other industry studies as well. In fact, the Modernize Homeowner Sentiment Report 2020 found that on average:
23% of homeowners found their quote to be unclear or confusing

21% of homeowners felt a lack of communication from their solar sales rep

20% said they felt their solar sales rep lacked expertise 
With these pain points in mind, we set out to create a new solar sales software experience built on one principle: to make solar sales interactive and easy for both the homeowner and the sales rep.
Today we're excited to announce the arrival of Sales Mode! Pairing the technical accuracy that Aurora is known for with the speed and ease of a tablet-friendly workflow created specifically for the solar sales rep, Sales Mode is Aurora reimagined for your sales team. 
With Sales Mode you can:
Adapt to individual customer needs to create a customized buying experience

Incorporate customer feedback in real-time to close in one meeting

Sell more deals, faster, through a streamlined workflow and intuitive interface
It's also built with guardrails in place to help reduce any manual errors throughout the sales process. When designing, sales reps can create a max-fit design and simply toggle the panels on or off. Using this feature, reps can easily click to turn a single panel or an entire array on or off with the tap of a finger. Likewise when quoting, Aurora's customizable adders and discounts database make it easy for reps to select from built-in values and plug them into a customer quote. 
Send Your Homeowner a Digital Proposal They'll Love
Homeowners today spend more time on their devices than ever before and want a digital proposal that's easily accessible on their phone, iPad, or computer. While printed proposals have been king in the solar sales industry, digital proposals are quickly becoming the gold standard. 
Using Aurora's Web Proposal you can send your customer a customized proposal that they can engage with on any device. This customized link also has charts, graphs, and a proposed site model with which the customer can interact.

In addition to Sales Mode and Web Proposal, there are two other products available at an additional premium: Sales Mode AI and Contract Manager.

Introducing Sales Mode AI: Intelligent Site Design in 30 Seconds 
Delays in design turnaround can completely derail an appointment. Sales reps need the ability to generate a design to get in front of the customer quickly.  At an additional premium, you can get access to Sales Mode AI to instantly generate a 3D model of your customer's home, in 30 seconds or less. All you need is an address and one month's utility bill to turn around their solar site design.
Close the Deal Effortlessly with Contract Manager
Sales Mode allows you to make design adjustments on the fly, and respond to customer change requests before even leaving the home. With Contract Manager, you can make sure that you don't leave the home without a signed deal in hand. 
You can use Contract Manager to automatically pull in a customer's project details into your agreements, and collect signatures through Aurora's fully integrated e-signature system. You can also receive email alerts when the customer has signed the contract, and track the status in real-time within Sales Mode, so you can stay in the loop even when you're working on other deals. 
Ready to Supercharge Your Solar Sales? 
If you'd like to see these new products in action, you can request a demo here.