A dealer network (also known as a partnership program or dealer program) allows "dealers" to close sales on behalf of businesses, brands, and contractors.
In the solar industry, dealers talk directly to customers, communicating with homeowners, businesses, and other organizations to help them adopt solar energy systems. Using the dealer network model, a solar installer or distributor can focus on the other important aspects of operating and growing a business, while dealers sell its products or services directly to the end customer.
Creating a dealer network program can be an effective sales model for a variety of parent companies in solar, including businesses that install PV systems, manufacture parts, assist with financing, or offer turnkey project services. It's also an excellent way for companies that offer related services — like roofing, home security, HVAC, and so on — to get into the solar market.
We got into more detail on what exactly dealer networks are, including their pros and cons, in the previous post in this series: Solar Dealer Programs 101. In this installment, we'll outline a path you can take to succeed in the solar industry by setting up an effective dealer network.
Steps to stand up your solar dealer network
Whether you're a local installer looking for sales reps in your area or a national PV brand, there are some specific steps you can take to stand up a solar dealer network successfully.
Hone your product
From design and financing, to install and after-sale care, there are many unique requirements for solar projects of any size. Whether you only offer one of these services or provide total design-to-install solutions, clearly defining your product will help sales dealers understand the value of your program.
If you offer a range of services, tiered membership levels can be an effective way to provide your dealers with more flexibility to suit the needs of their unique businesses. For example, if you're a residential solar developer, your dealer membership levels could look something like those in the table below.
| | | |
| --- | --- | --- |
| Tier 1 – Basic Membership | Tier 2 – Project Turnkey | Tier 3 – Full Suite |
| Installation Services | All Tier 1 Services | All Tier 1 and Tier 2 Services |
| Warranty Coverage | PV Design Services | Sales, Product, and Software Training |
| Post-Installation Customer Support | Engineering and Permitting | Prioritized Brand Opportunities |
| | Project Financing Options | |
Effectively market your services
After you have clearly defined the dealer services you offer, consider the geographic area that your business serves to create a rough sketch of your network's structure. Whether it's local, state-wide, or national, staying organized with a visual plan can help guide your marketing campaign and pinpoint the exact individuals and businesses to target.
Before reaching out to potential dealers, first consider how you will position your services in your promotions and conversations. While focusing on your business's own unique core competencies, potential dealers will be more likely to entertain your offer if you can show value in the efficiency, quality, and flexibility of your program.
Flexibility: Although the structure of your network may be rigid, a bit of flexibility in your products and services can go a long way towards demonstrating your ability to support dealer needs. To help sales reps create great buying experiences, any customizations that dealers can make to your products — i.e. white-labeling your PV designs with their own branding — can help build and improve sales demonstrations.
Efficiency: From lead generation to post-sale service, efficiency is important at every step of the solar sales and fulfillment cycles. So, make sure to highlight any way that joining your network makes your dealers' lives easier — like automated solar design and accurate, credible proposals.
Quality: If you're in the act of standing up a dealer network, that's a good sign that you're confident in your products and services. Make your potential dealers feel the same way by showcasing your program's highlights, such as long warranty periods, certifications, your reputation, and examples of already proven sales success.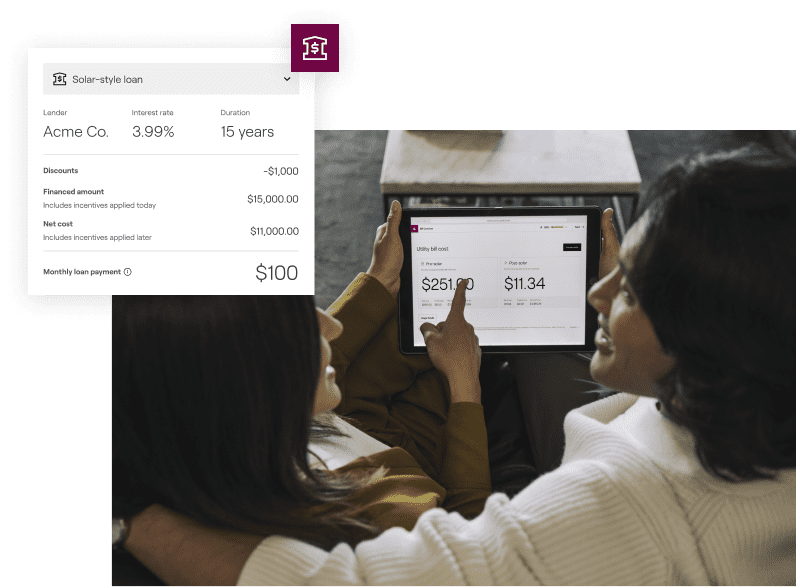 Maintain clear and consistent communication
From your initial meeting, aim to be available at any time to support potential dealers interested in joining your network. In addition to answering questions about your program, strive to make the application process for your dealer network as clear as possible and provide an idea of what the onboarding process will look like.
To keep things organized, efficient, and legal, having your program information in writing is important, and being able to generate fast and accurate contracts can help accelerate dealer integration. Once you've initiated a dealer into your network, maintaining consistent communication will be essential in retaining them and helping them succeed.
Depending on your business model, providing dealers with a dedicated contact within your company may be the most effective way to stand up new dealers with guided support. By establishing a clear path for interested participants to ask questions and receive assistance, always being there for your dealers will help you build a network based on trust and continuous improvement.
Monitor project pipelines and seek out improvements
Of course, the key to any successful business is constant improvement. This is true for both the dealer network you start, and the individual dealers that join up. There are a couple key capabilities that you'll want to make sure you have when selecting a dealer management solution.
First, we all know pipeline is key, so being able to monitor pipeline on a dealer–by-dealer basis is critical.
The same is true of project status. If you notice a dealer has a lot of projects delayed or canceled, you can offer training or assistance to nip the problem in the bud.
And finally, as your dealer program matures and your relationships with individual dealers evolve, it's also important that you can update the settings and permissions for each dealer separately, ensuring each one gets the custom service they need.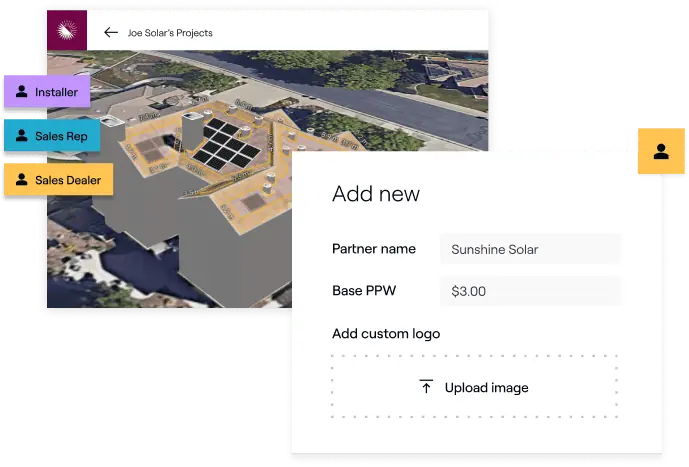 In closing…
When considering ways to grow your business, standing up a dealer network requires some leg work, but can be very much worth it to earn new revenue with strategic sales partnerships.
While designing and launching your dealer network, offering high-quality products and services in a clearly defined program can help you establish and maintain mutually beneficial agreements with your new sales partners.
In marketing your product through the eyes of your dealers, you can launch and grow your dealer network by providing participants with everything they need to succeed in the competitive solar landscape.
This is the second post in our Solar Dealer Network Series. You can find the other entries here:
This post — Foundations of a solar dealer program: How to launch
To learn more, please visit our dedicated page for channel managers. And if you have any additional questions about dealer networks, schedule a quick demo or simply click the chat box at the bottom right and a real person will respond.