With decades of foundational groundwork and a boost from the Inflation Reduction Act of 2022, the growth of commercial and industrial (C&I) solar is set to accelerate upward through the end of the decade.
While there are a lot of things helping to drive this growth, including local climate goals, energy storage initiatives, and reduced costs of adoption, advances in digital tools are providing some of the most critical support for C&I solar developers.
Using some of the expert insights we learned during The Future of C&I Design and Sales panel at Sunrise 2023, let's explore five key ways that digitization, software, and technology are accelerating large-scale solar development.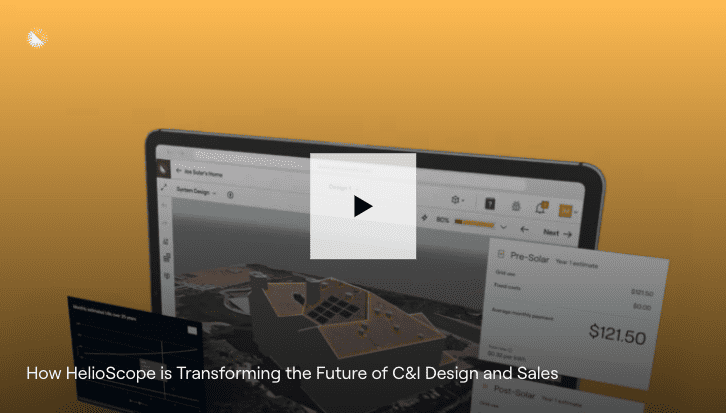 LIDAR mapping
For years, Aurora has used LIDAR (light detection and ranging) data to accurately pinpoint precise measurements on proposed solar energy building sites. All hosted online, LIDAR mapping allows solar developers to confidently design systems digitally, even before physically visiting a building site.
With coverage in more than 90% of the United States (and growing), Aurora's 3D modeling with global LIDAR lets users create interactive site designs using real-world data to measure building heights, roof pitches, and obstructions like trees and neighboring buildings.
Together with irradiance and shading data, LIDAR mapping allows installers to quickly project accurate PV system performance for almost any installation.
LIDAR for C&I solar design brings LIDAR into the world of larger-capacity PV arrays. With HelioScope from Aurora, solar developers can use LIDAR mapping in their sales and design project stages.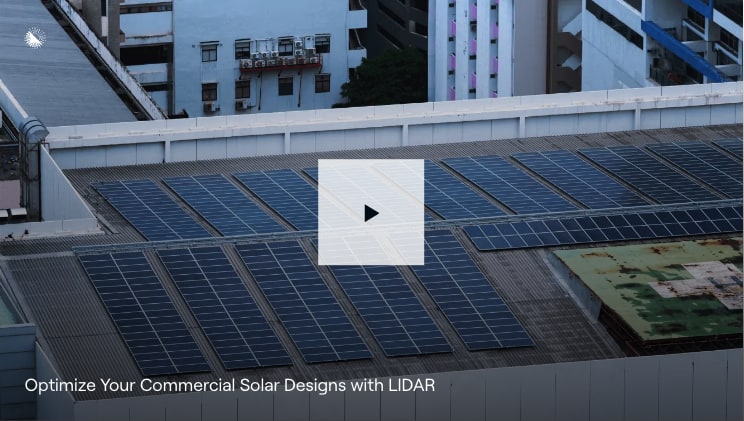 Remote site qualification
From the initial meeting, to the next meeting, and the meeting after that, C&I solar projects can take months, and even years, to design and develop. By digitizing tasks like site qualification, C&I solar companies can save an enormous amount of time and money on logistics and transportation, even before a deal is closed.
Of all the process innovations that can help C&I companies streamline their operations, pivoting to remote site qualification can be one of the most effective for efficient project management.
HelioScope makes it easy to consider the details of a proposed solar energy project with tools specifically built for installations at scale. Along with other unique project information, HeliScope enables solar companies to remotely collect site data, and qualify a site without a truck roll.
Real-time design optimization
New information can come to light at any point in a C&I solar consultation. This means that the ability to adjust a design without project delays can help drive deals forward and outcompete bids from developers with slower response times.
Using HelioScope, you can present multiple system options that showcase the potential project costs and expected PV production of designs optimized for savings, energy security, or other business priorities.
Knowing that investment costs are usually a significant factor in C&I solar development, design changes entered into HelioScope to meet the customer's budget will instantly be reflected in the project's expected performance and ROI.
API support
In today's highly technological world, most businesses use multiple software platforms in their digital ecosystem, all of which must coexist and work together to save time on manual processes and maximize the efficiency of project timelines.
At every phase of a project, API integrations can help a solar company optimize its workflows with intelligent automation. Aurora's APIs allow users to minimize mistakes and data losses associated with manual inputs at every stage of the design, contracting, and development process.
To make data transfers easier, HelioScope integrates seamlessly with many site design applications and is compatible with several brand-specific API integrations for solar racking.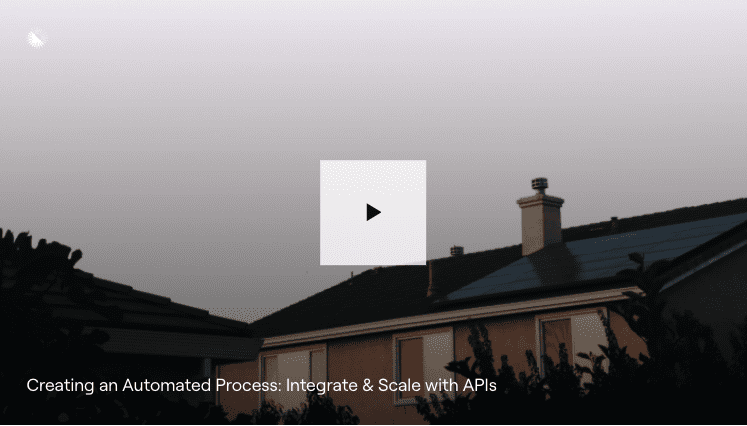 Commercial Modeling Service
No matter what tools you use, C&I solar modeling can be incredibly labor-intensive. We've all had the problem of generating an accurate site and system design under a strict time deadline. The degree of difficulty increases when you're juggling multiple projects and tight turnarounds.
HelioScope's Commercial Modeling Service can help you save time by having a team of qualified experts design your C&I project for you. Instead of always needing a team member to be available for proposal generation or system changes, Aurora's commercial design services can help you focus on the other aspects of your business, and grow without worrying about project inaccuracies. It also replaces the need to hire and train new personnel for what may be just an especially busy time period.
It's an exciting time for commercial and industrial solar. It's also a super competitive time. Using digitization, software, and technology in your processes — from sales to design — can give you a leg up, and help you grow your business efficiently.
Have more questions? Schedule a quick, personalized demo to learn more.