Aurora Solar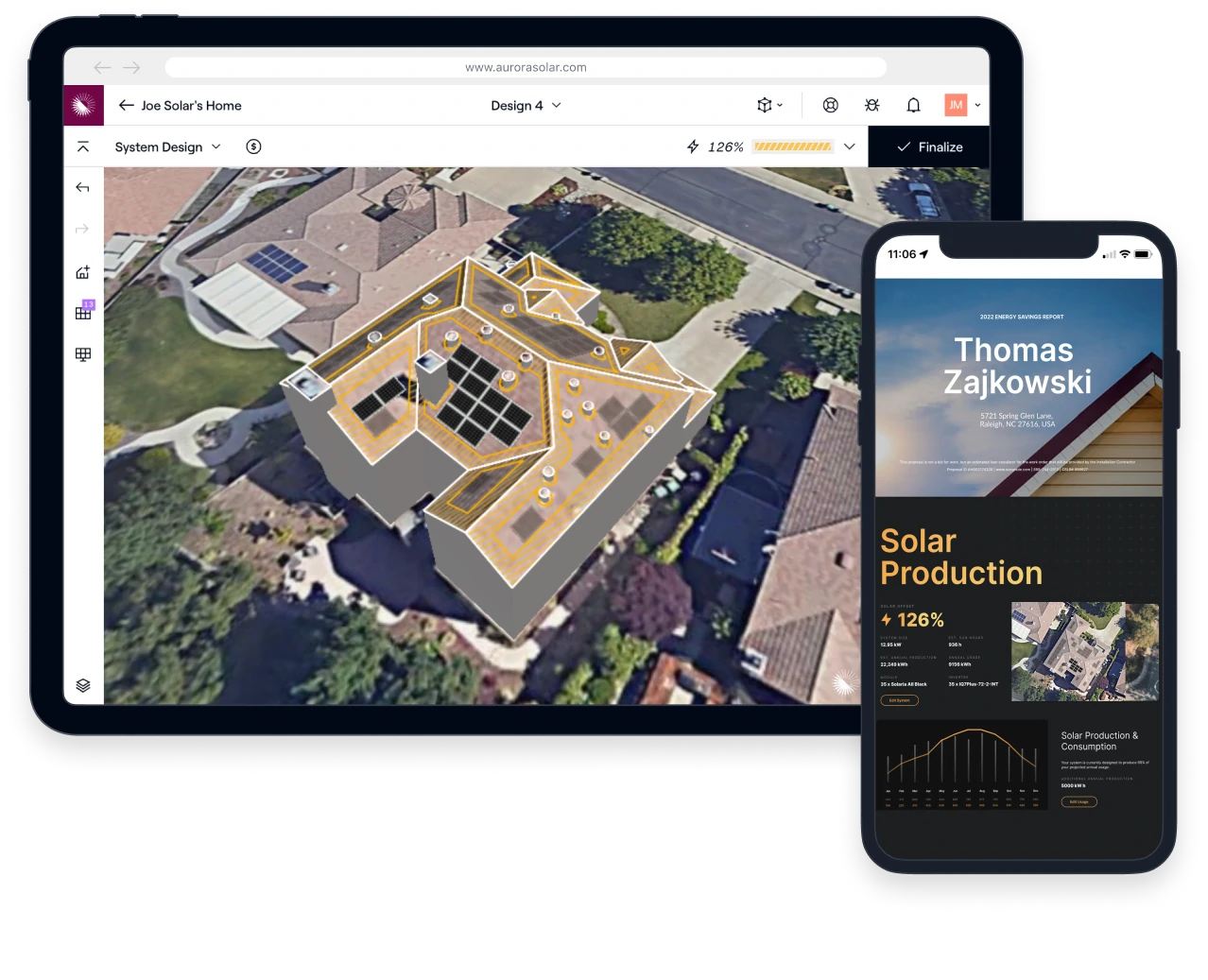 Introducing the Power Duo: SalesRabbit & Aurora
SalesRabbit and Aurora have partnered to empower solar sales teams to up-level their SalesRabbit Proposals with Aurora's industry-leading solar designs.
Pitch smarter with one integrated solution

Close deals on the spot
Move faster with sophisticated sales proposals and accurate solar designs in one integrated solution.
Sell with credibility
Win homeowner buy-in quickly with an intuitive, engaging proposal.



Eliminate change orders
Create, sell, and install one dynamic design using Aurora's industry-leading design tools.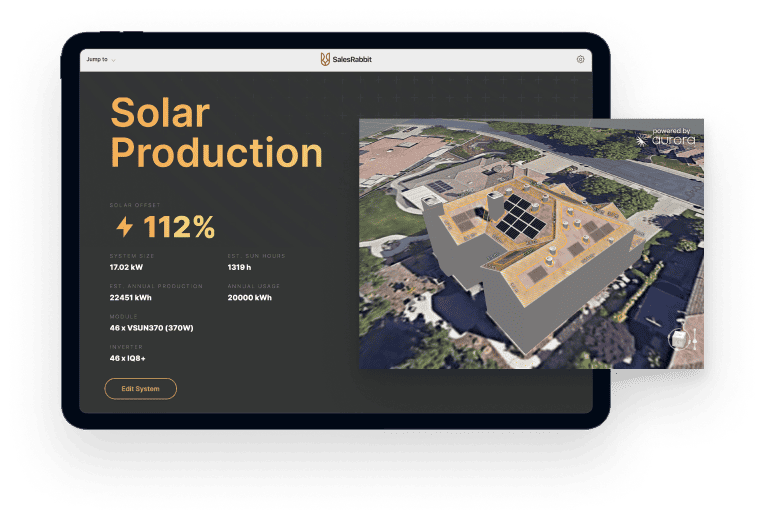 Gain insights in the field with one click
Leverage Aurora's AI-powered design solutions within SalesRabbit's Proposals' simple workflow to deliver automated, credible proposal designs, access instant quotes from lenders, and close with confidence.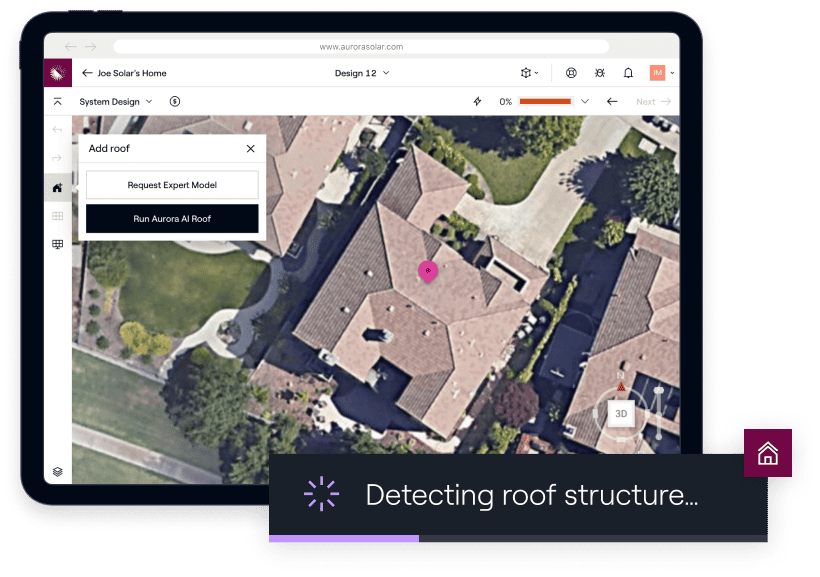 Solar designs at the click of a button
Aurora's automated, AI-powered design solutions give you everything you need to create designs fast and adjust proposals on the fly. Sell solar at the click of a button.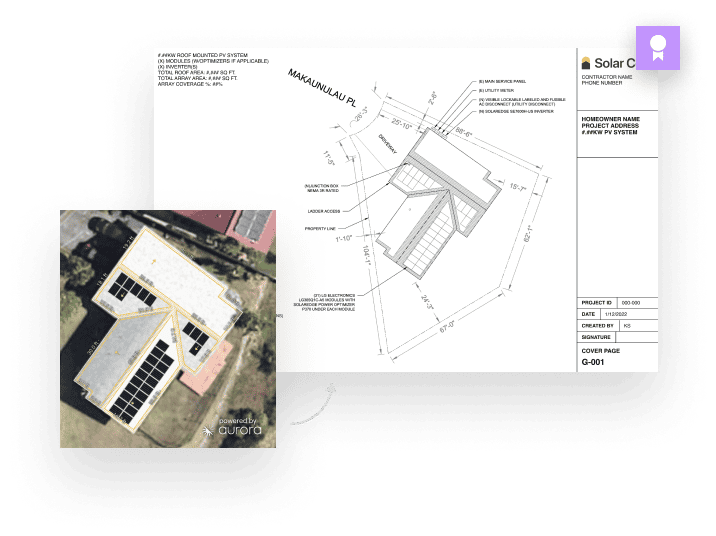 Reduce change orders & cancellations
Streamline your sale-to-install timeline and reduce change orders with one design from sale to install, powered by Aurora.
See how it works


• Instantly build, edit, and send branded digital proposals with SalesRabbit Proposals


• Wow homeowners with 3D roof models, LIDAR, and sun-path animation from Aurora


• Reduce change orders and cancellations with installable proposal designs built in Aurora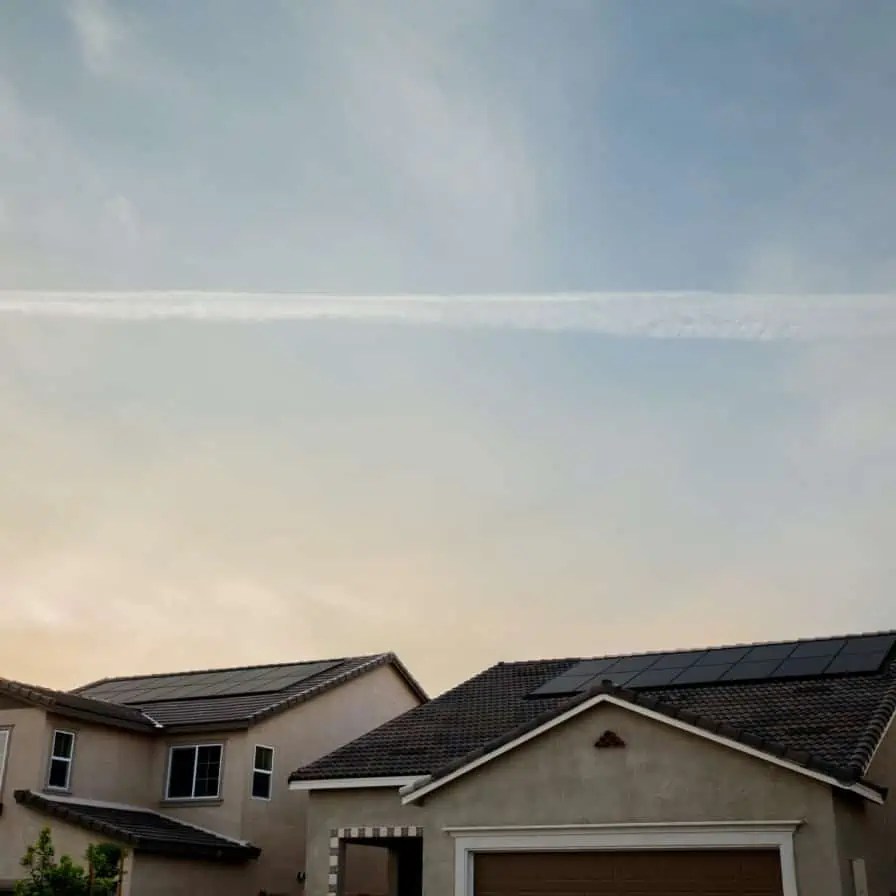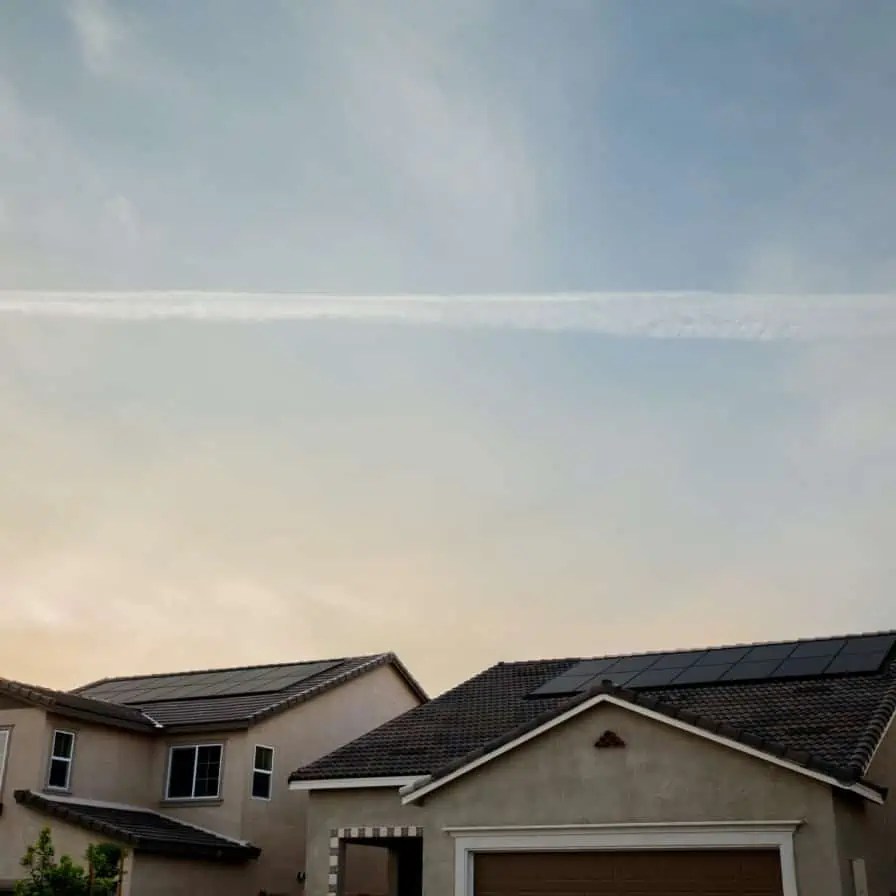 Level up your solar sales game with this groundbreaking partnership
Unlock the potential to close deals faster, engage homeowners effectively, and deliver exceptional solar designs.
Sign up to see how SalesRabbit Proposals + Aurora can take your business to new heights.
Explore Aurora
Aurora's all-in-one software platform empowers every team to deliver across every touchpoint in the customer journey.