In the crowded world of customer education and sales conversion, solar email marketing is one of the best ways for solar companies to connect directly with new and existing clients.
After all, email is still one of the most effective digital strategies to communicate with your customers, drive sales, and meet business goals. (Please see our guide to solar marketing for strategies centered around social media, SEO, and more.)
In this article, we'll discuss why you should use email in your marketing, and identify strategies for incorporating it into your sales and marketing processes. 
How to approach solar email marketing
When juggling solar marketing ideas, email is an avenue that should never be left unexplored. By speaking directly to potential customers in their inbox, solar companies can use email marketing to create personalized, educational interactions at any point in the solar lead funnel.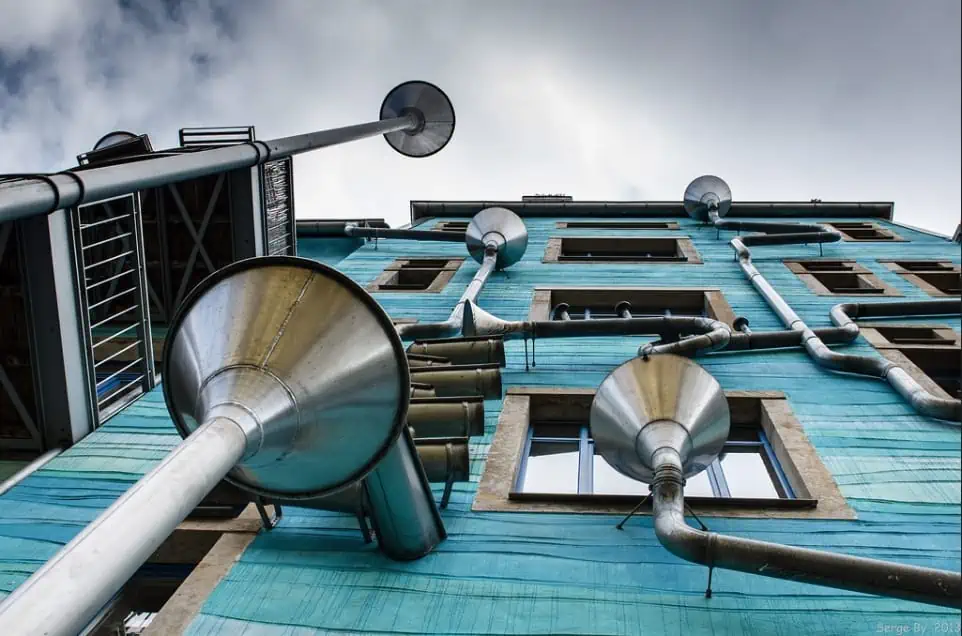 The solar sales funnel
In our beginner's guide to solar marketing, we introduced a handful of helpful digital strategies businesses can use to find new customers. Once connected with these potential customers, solar sales teams must then find ways to convert new leads, using phone calls, meetings, and especially email marketing.  
For solar companies, the lead funnel can be roughly divided between the pre-purchase and post-purchase phases. With that, you can design messaging specifically to appeal to various stages within these frames — top of funnel, bottom of funnel, etc. For our purposes, we'll divide them a little less granularly, into where they are in their buying process.
Pre-purchase solar customer
Awareness: Whether or not they are aware of the benefits of solar, marketing to potential customers in the awareness stage is all about providing useful information. Often, first-time buyers may have false preconceptions about solar, and your job is to lay out all of its benefits, discuss how it works, and answer any questions along the way.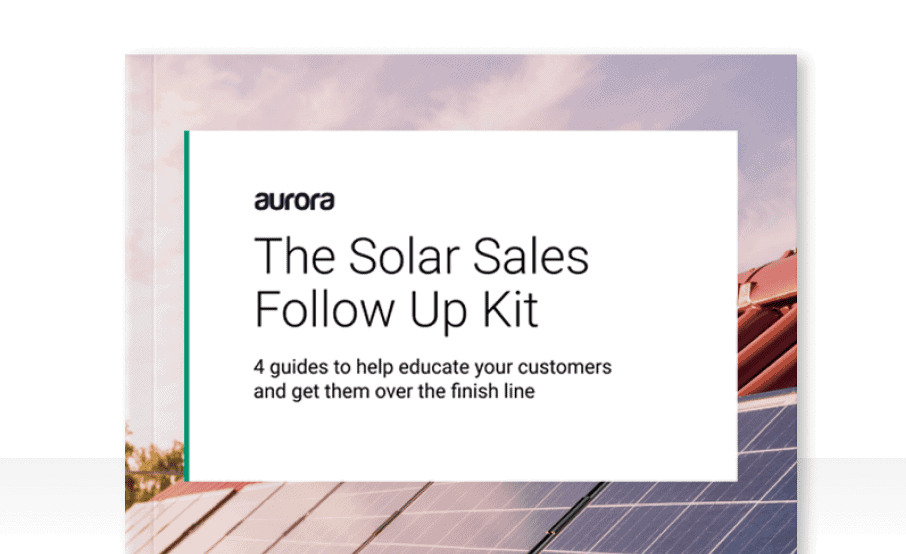 Interest: Once a customer is aware of the benefits of solar, capturing their interest will help move them closer to considering a purchase. In the interest stage, success can be achieved by talking about the specific pain points (such as high electricity bills) that are driving that customer's decisions and working to create the best possible solution.
Consideration: In the consideration stage, your customer is now fairly certain that they will go solar, but is likely weighing your services against those of other businesses. Here, you can introduce specific information on your unique selling points such as positive customer reviews, extended warranties, and other differentiators.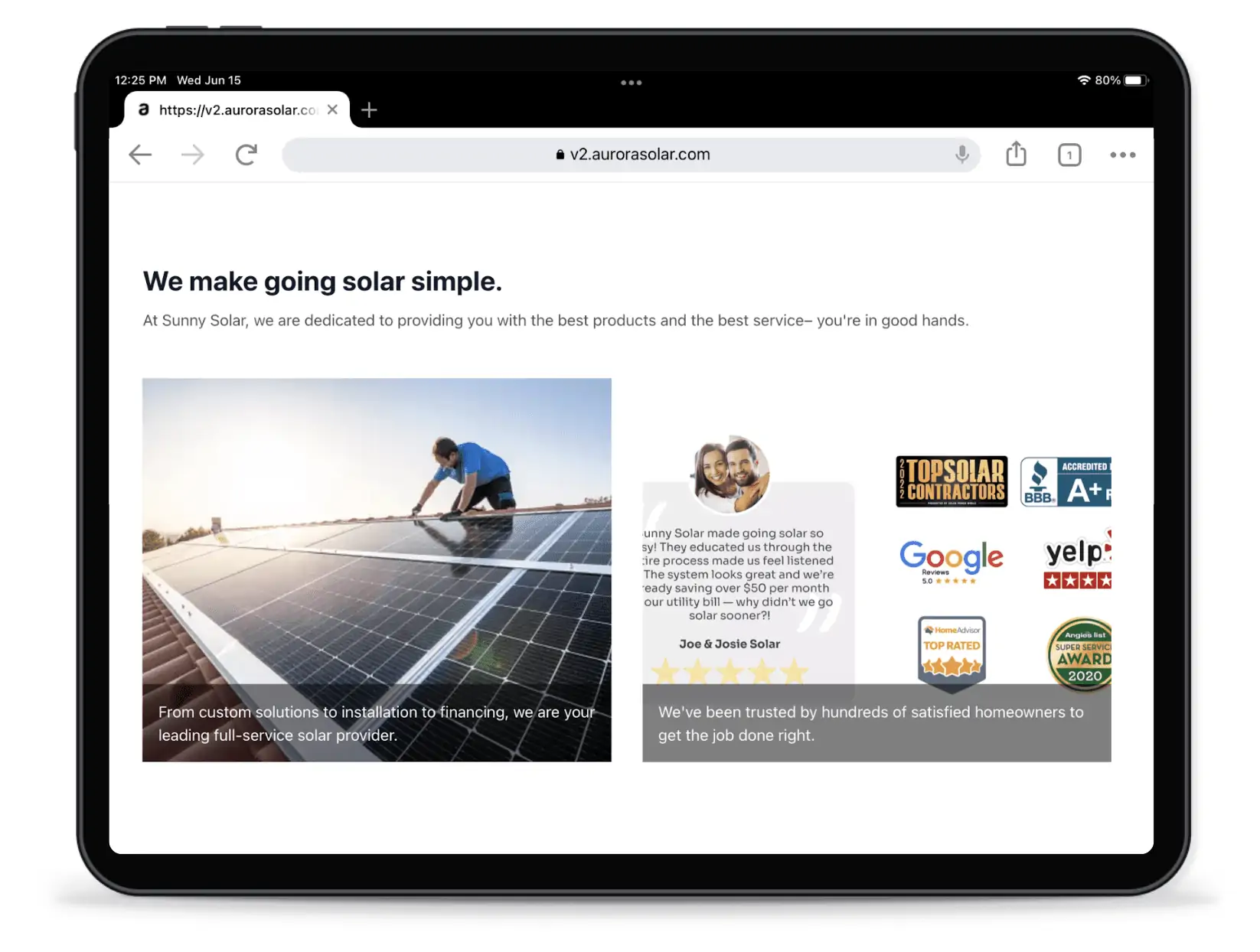 Conversion: At the conversion stage, you have answered all of your customer's questions and developed a unique, personalized proposal for them to sign. In this crucial step, you can close the deal either in person, over the phone, or even in an email with online contracts and e-signature integration.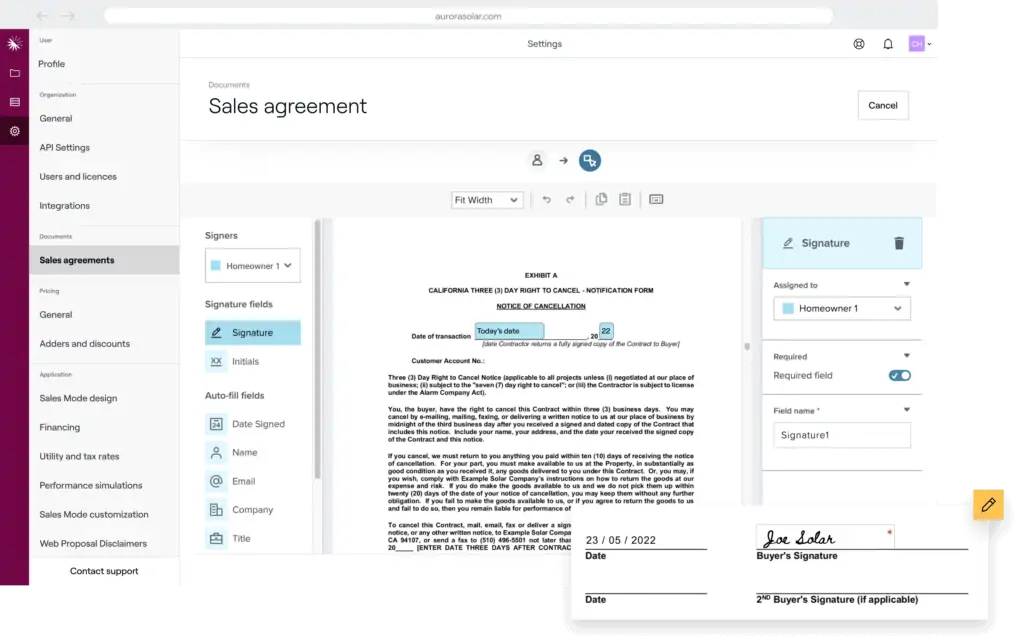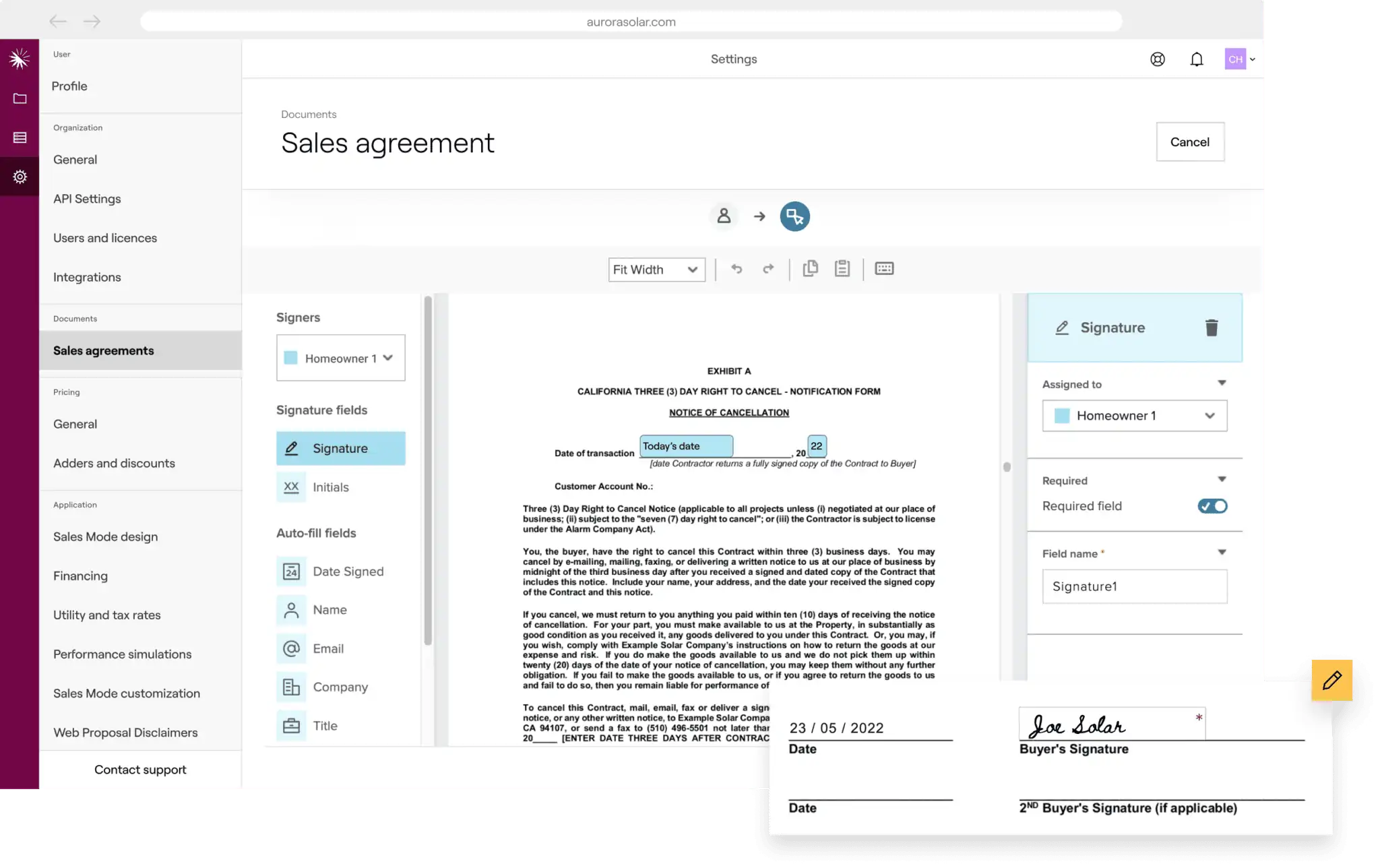 Post-purchase solar customer
Once a new lead has been converted into a client, the loyalty and advocacy stages begin. After all, happy customers are often the best advocates for generating new business. 
Both directly after a sale and months after an installation, follow-up emails and other post-purchase communications are great ways to drive more business with customer referrals. In fact, referrals have been shown to be among the strongest and most valuable leads in any industry, and solar is no exception.
7 strategic steps to solar email marketing 
If you'd like to implement a low-cost and high-reward element to your solar marketing campaign, email is the perfect place to do so. These 7 steps are a great place to start planning your next email marketing campaign. 
1. Set your goals
If you're a solar installer, the goals of customer communication are almost always the same: sell systems and make money. Of course, it's not always that easy. Creating value, establishing your brand, and nurturing relationships each takes time and effort to cultivate and convert leads into new sales. 
Here, clearly defined business goals are the best way to guide your email marketing campaign. To set your goals, determine whether it's a short-term or long-term effort and clearly define the metrics you are hoping to achieve from the campaign.
For example, sending informative solar content is a great way to help potential clients across the initial stages of a conversion funnel. When their interest is piqued, you can then follow up with your business's unique offerings, and attempt to convert a sale.
In another realm, let's say that you are now selling solar batteries and would like to let your customers know. For this campaign, the goal would be to introduce your new product, showcase its value, and sell directly to those on your email list.  
2. Define your audience
The rooftop solar market is growing rapidly, and there are large portions of the population that could benefit from an installation. After setting the goal of your solar email marketing campaign, it is essential to define your target audience in detail by creating "buyer personas". 
In the United States, almost all solar buyers want to save money, for example. However, that's not all there is to it. Ecological concerns, design considerations, and "keeping up with the Joneses" may also appeal to specific customers.
The key is understanding your potential customers. Resources like the 5 types of solar buyers can help you get to know your potential audience better. Then you're in a better position to create content, and customize your email's messaging to fit specific pain points, needs, and customer profiles.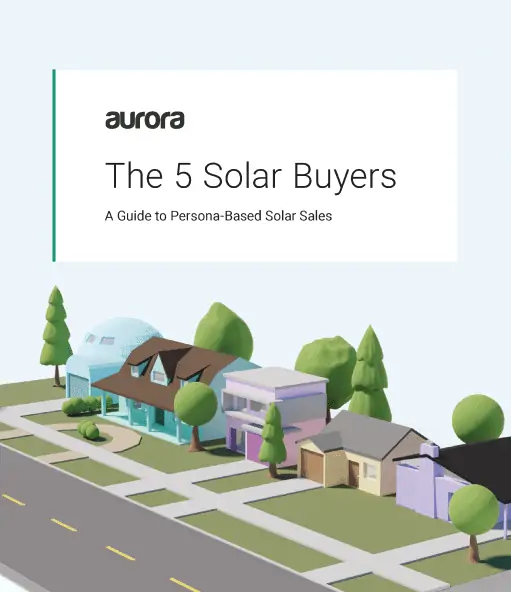 3. Build an email list
Before starting your email campaign, you'll of course have to build a list of recipients. For the long-term success of your business, emails should be collected from prospective customers and new clients as often as possible.
To build your list, we recommend collecting customer email addresses in your very first conversation with them. Whether this is at a trade show, door-to-door, or even on your "contact us" page, let your potential customers know that to receive information about your services, they will need to provide you with an email address.
An effective way to build an email list is to add a pop-up on your website, asking visitors to enter their information. Gating helpful content can also be very effective — this way prospective buyers can only access certain parts of your site after entering their email addresses. This includes gathering emails when site visitors try to access e-books, infographics, checklists, templates, webinars, demos, whitepapers, and more.
PRO TIP: Solutions like Lead Capture AI can help. Its interactive interface is one of the best ways to catch your solar prospects' attention on your contact page or homepage. The tool, living on your website, provides an interactive experience that allows them to get a personalized, AI-generated 3D solar estimate of their home, fill out their contact information, and request a quote with your solar business. Watch our free webinar, Capture High-Quality Conversions With Lead Capture AI, to learn more.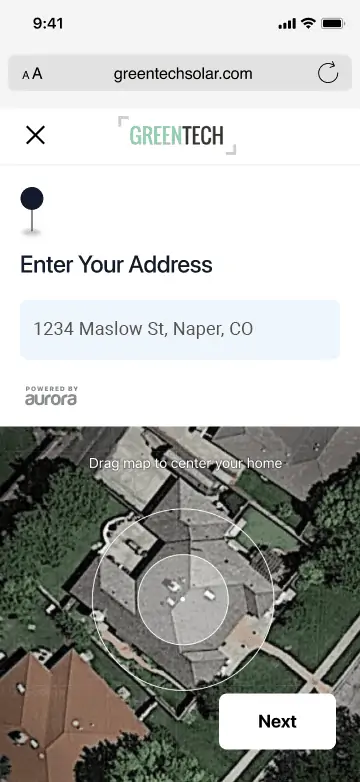 4. Segment your list
So you've set your goals and built your email list. Great! Now it's time to apply those audience definitions you created in step two. You certainly won't be sending the same email messaging to your customers as you would your leads, right?
By only sending relevant emails to the right people, you can avoid "spamming" the wrong customers and focus on making useful connections with potential buyers.
One way to do this is by segmenting your email list into buyer personas, where your prospective customers are in the sales funnel, and many other unique attributes. For example, by segmenting your list of recipients between the "awareness" and "conversion" stages in your sales funnel, you can ensure that you only send relevant information to those either just learning about solar or about to purchase a system.
Further, there is no true limit to the amount of personalization and segmentation you can build into your email campaigns. You can divide your email lists based on the city or county your customers live in, residential vs. commercial clients, where the leads were created (i.e. at a conference or through digital marketing), and much more. The only limit is… your imagination.  
5. Determine the types of emails to send
When reaching out to the different segments of your email list, all at different moments in their customer journeys, there are a few key formats you can use to get the right message across to your specific target audience. 
To help you send the right emails to the customers in your sales funnel, here are some of the main types of messages. 
Welcome emails: Welcome emails are effective at two different stages in the solar sales funnel: when a customer is introduced to your company and when they sign a contract. By sending a message immediately after action is taken, welcome emails help "set the stage" for what customers can expect when working with your business. 
Nurture emails: Of course, one welcome email isn't enough. A nurture sequence can be a great way to truly build a relationship with your prospects. The first email can be a "welcome"; then a set time later, a second email could include helpful links for solar buyers and a compelling call to action (CTA); your next email could include a customer success story, solar FAQs, or other content, and another CTA. 
Newsletters: If you produce a lot of helpful content, newsletters are a great way to keep customers informed about your company and its products after they become a client. Here, it's important to let your customers "opt out" of receiving your newsletter if they do not want more information. 
Promotional emails: Often set up as one-time campaigns, promotional emails can be used to inform both current and potential customers about new products or special discounts. Promotional emails can also be used to highlight upcoming events or deadlines for taking advantage of expiring incentives or rebates.
Post-quote follow-up emails: While e-commerce sites have strategies such as "cart abandonment emails," solar installers should always be prepared with a follow-up email to the client after sending a quote. As most solar buyers will be receiving information from multiple companies, following up post-meeting is a great way to keep customers engaged during the final stages of the pre-purchase side of the sales funnel. 
Re-engagement emails: If you haven't heard from a customer in a while, sending a re-engagement email is a great way to put your company's name and services back on their radar. Re-engagement emails can be effective when sent to non-converted customers who may want to revisit the idea of solar months, or even years, after an initial meeting. 
Post-purchase emails: Finally, post-purchase emails are a great way to keep customers engaged after you've won their business. Like a "welcome to the family" email, post-purchase messaging can deliver helpful information about the installation process while also promoting incentives to drive referral business. 
6. Make a schedule
When scheduling an email campaign, solar companies must walk a fine line between consistency and overbearing messaging. We recommend creating your email schedule based on the unique characteristics of your audience and your campaign goals, and choosing a frequency that can guide action without coming off as spammy.
In the opening email of your campaign, letting your audience know why they are receiving the message can help engender trust. If a customer responds directly to your email, answering as quickly as possible can also help keep them engaged.
While emails can always be manually sent, you may also want to consider automating the process to reduce the number of labor hours required to run your campaign.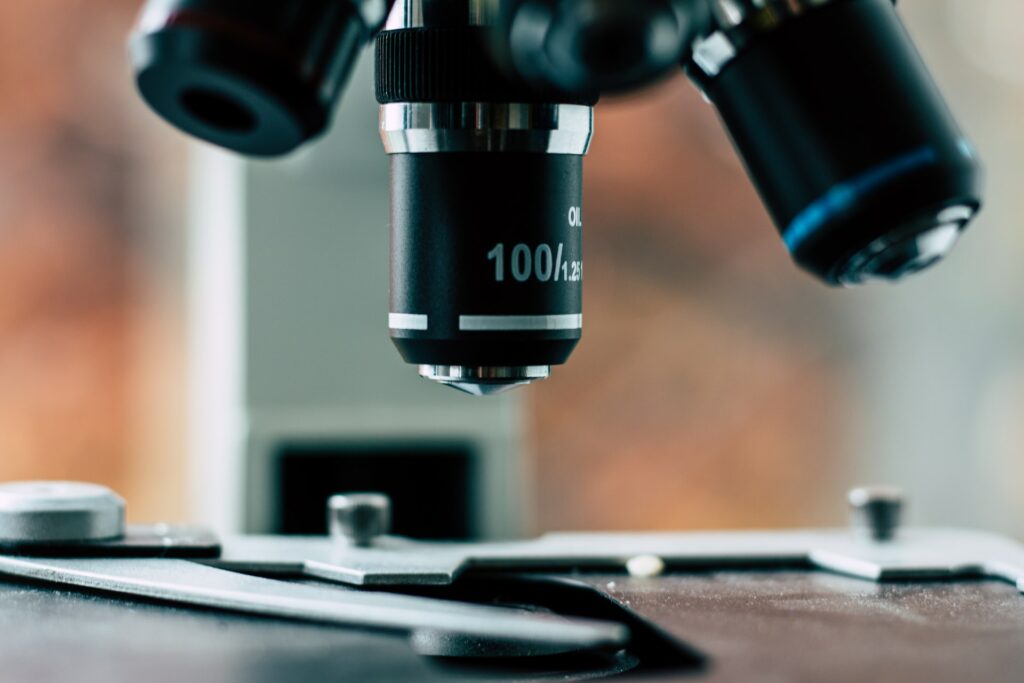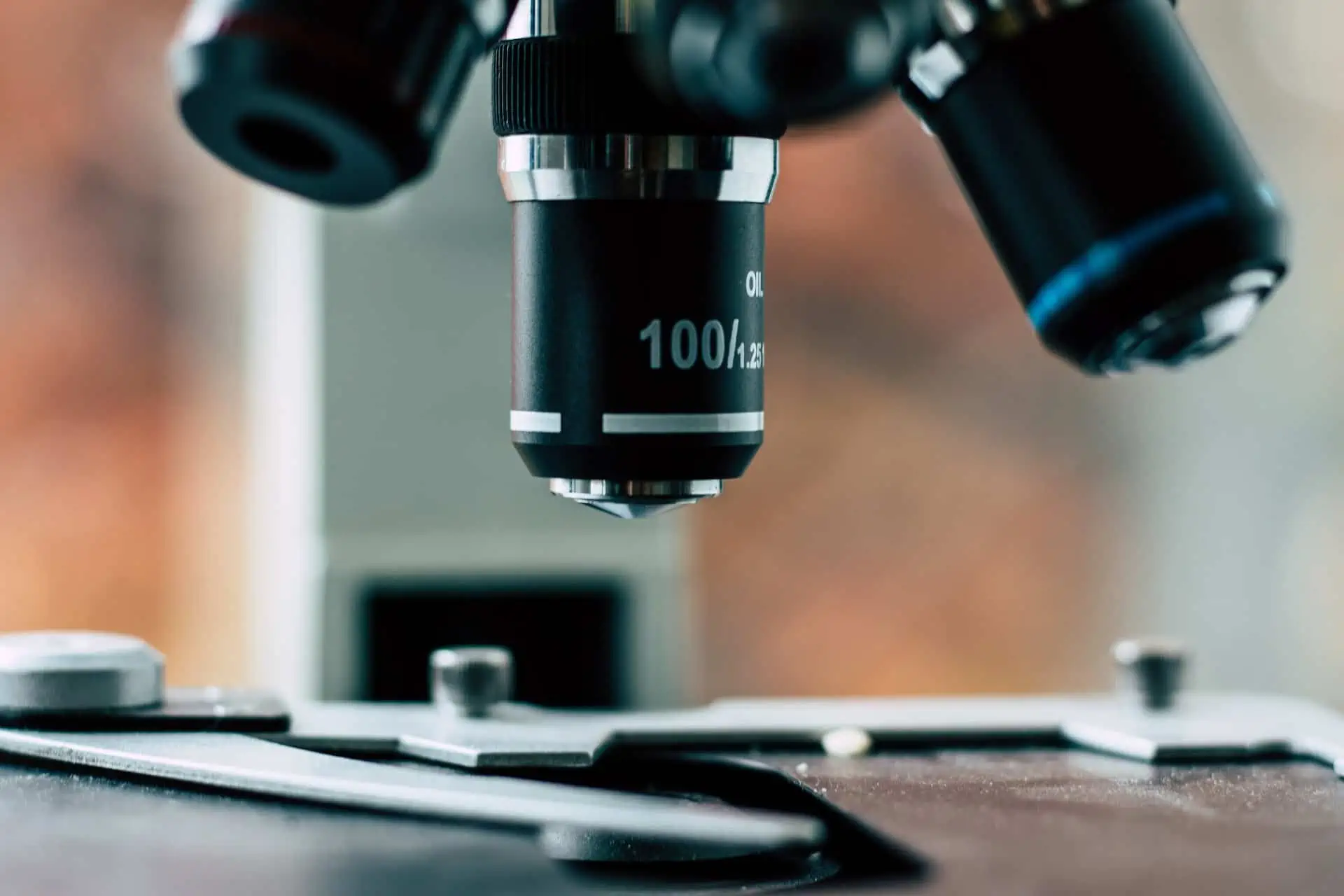 7. Monitor
A wise person once said, "An unexamined life is not worth living." We don't think they were talking specifically about digital marketing, but it certainly fits. Analyzing an email campaign's performance is one of the most vital steps of ongoing marketing success, allowing your company to further implement things that are working and tweak those that need improvement. 
Besides the number of converted customers, there are several key performance indicators (KPIs) in email marketing that can be used to analyze success, including:
email open rate
click-through rate
sharing/forwarding rate
list growth rate
email unsubscribe rate
email bounces
revenue per email
conversion ratio 
If the KPIs you choose indicate your emails aren't resonating, reexamine your audience and segments and tweak your messaging. Talk to your prospects and customers on a personal level, addressing their needs, and any updates in policies, incentives, or market changes that might impact their decision.
In closing…
Email is one of the best communication channels to personalize your solar company's marketing. By setting goals, segmenting your audience, and sending relevant information to unique email lists, you can help move customers down your sales funnel, convert new clients, and reinforce your brand to generate ongoing business.
Check out some of our other solar marketing resources for more information:
Have more questions about how to market and sell to your customers? Schedule a demo and learn how Aurora can help nurture your leads and grow your solar business. 


Featured image by Solen Feyissa.