While the demand for solar + storage is on the rise, and according to Aurora's 2020 Solar Technology Benchmark Survey, 70% of solar installers are already offering solar storage options. Yet, many installers have yet to refine their storage sales process and are missing out on potential sales.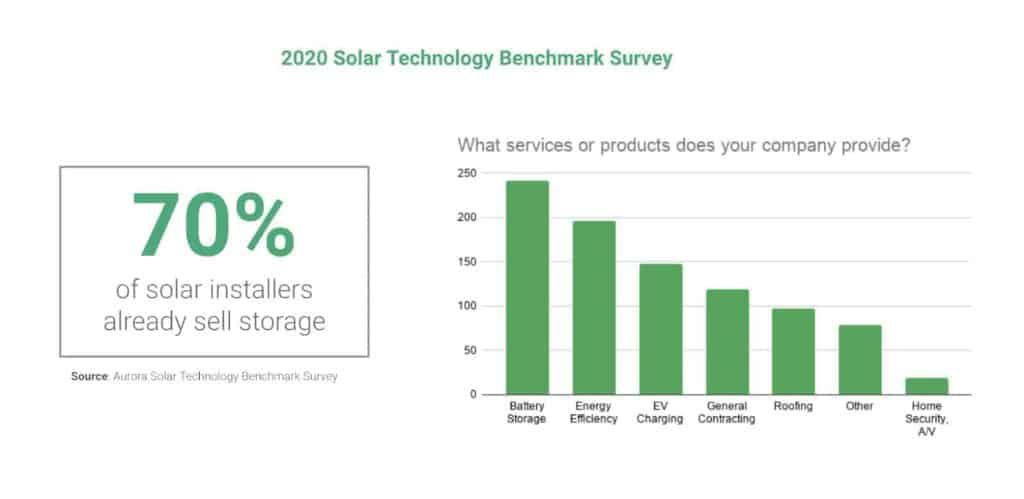 Last week, we covered how offering your prospective customers informative solar content can lead to increased brand perception and quicker conversions. In this final article of our four-part solar marketing series, we'll explore how to create useful content and effective storage proposals your prospects will love.
Many solar installers don't have a clear process for how to quote and sell storage, and often miss out on the sale. In this post, we cover how to position storage to prospective customers. 
To sell storage effectively, installers need a tool that:
Adds storage instantly to any existing solar project or proposal

Shows the financial breakdown of the battery system and the overall system cost

Shows the backup duration as hours, days, or a percentage
Take a look at this article to learn how Aurora's storage features can help you close more storage sales.
Why is the demand for storage rising? Take a look at this article to explore what is driving the demand for solar storage and how to take advantage of these trends.
Learn how to position your products and services to sell more solar.
This bundle includes:
Money on the Table: Expanding Your Business Through New Products

How to Grow Your Solar Business with Storage (Backed by Data)

How to Upgrade Your Lead Generation Program for the Post-COVID Era
Download this free resource to get industry expert advice and resources that will help expand your solar business.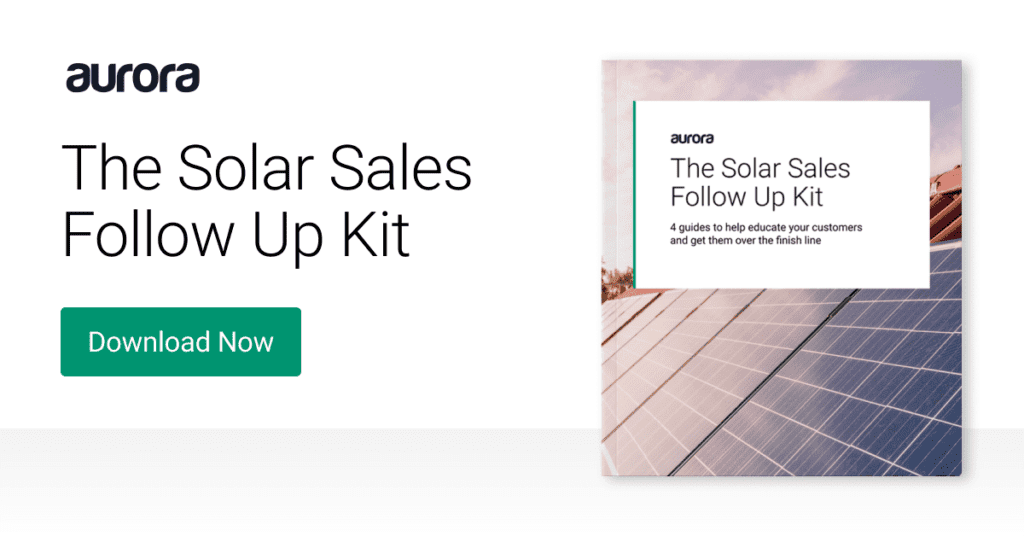 That's it for Solar Marketing Month, check out the other blogs to up your marketing game:
We'll be back in December with another topic that's critical for solar installers: Regulations and Incentives. Until then, subscribe to The Current to get all the solar info that's fit to print.