With the IRA passed, and some real tailwinds at our backs, renewable energy is poised to have another big year. But how can solar installers get a bigger piece of this bigger pie in 2023?
To take full advantage of this rapidly growing — and increasingly competitive — market, let's look at some common goals we've heard from installers, and some Aurora products we released in the last year that can help you achieve them.
The goal: Increased high-quality web conversions
Higher lead conversion rates are a goal across sales teams — whether you're selling solar, cars, insurance, or virtually anything else. Thankfully, in solar, we have some new solutions that can really move the needle.
Lead Capture AI helps teams capture site visitor's attention with a customized 3D site model of their home and their utility savings. This lets sales teams act faster on high-quality leads, accessing their inputted information directly from the Aurora platform.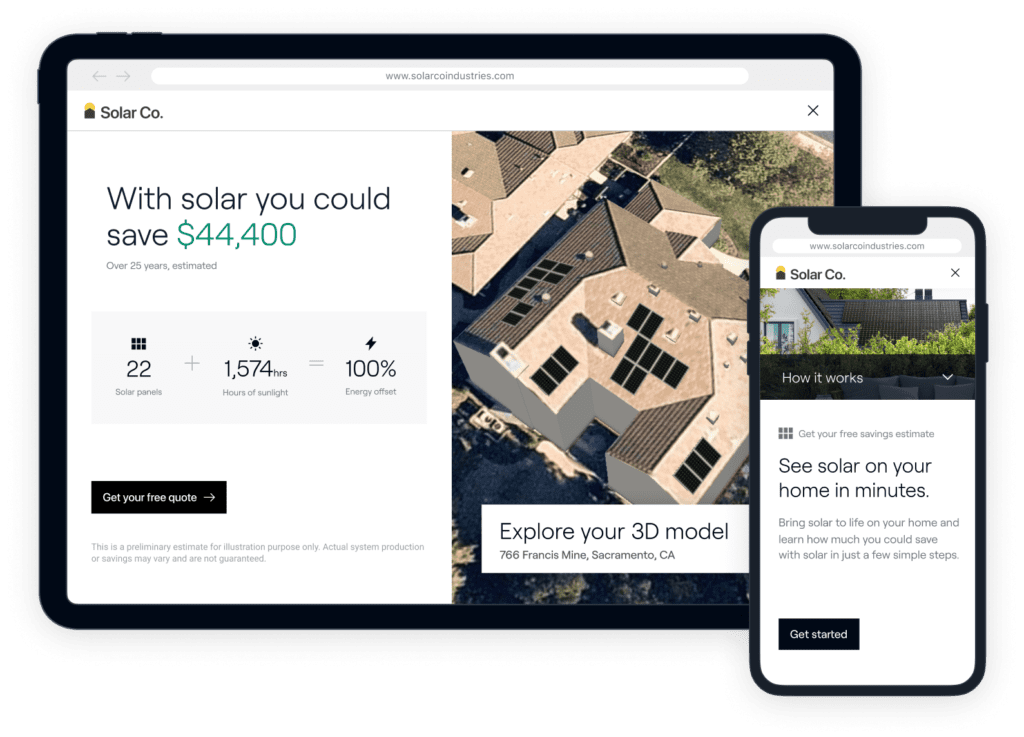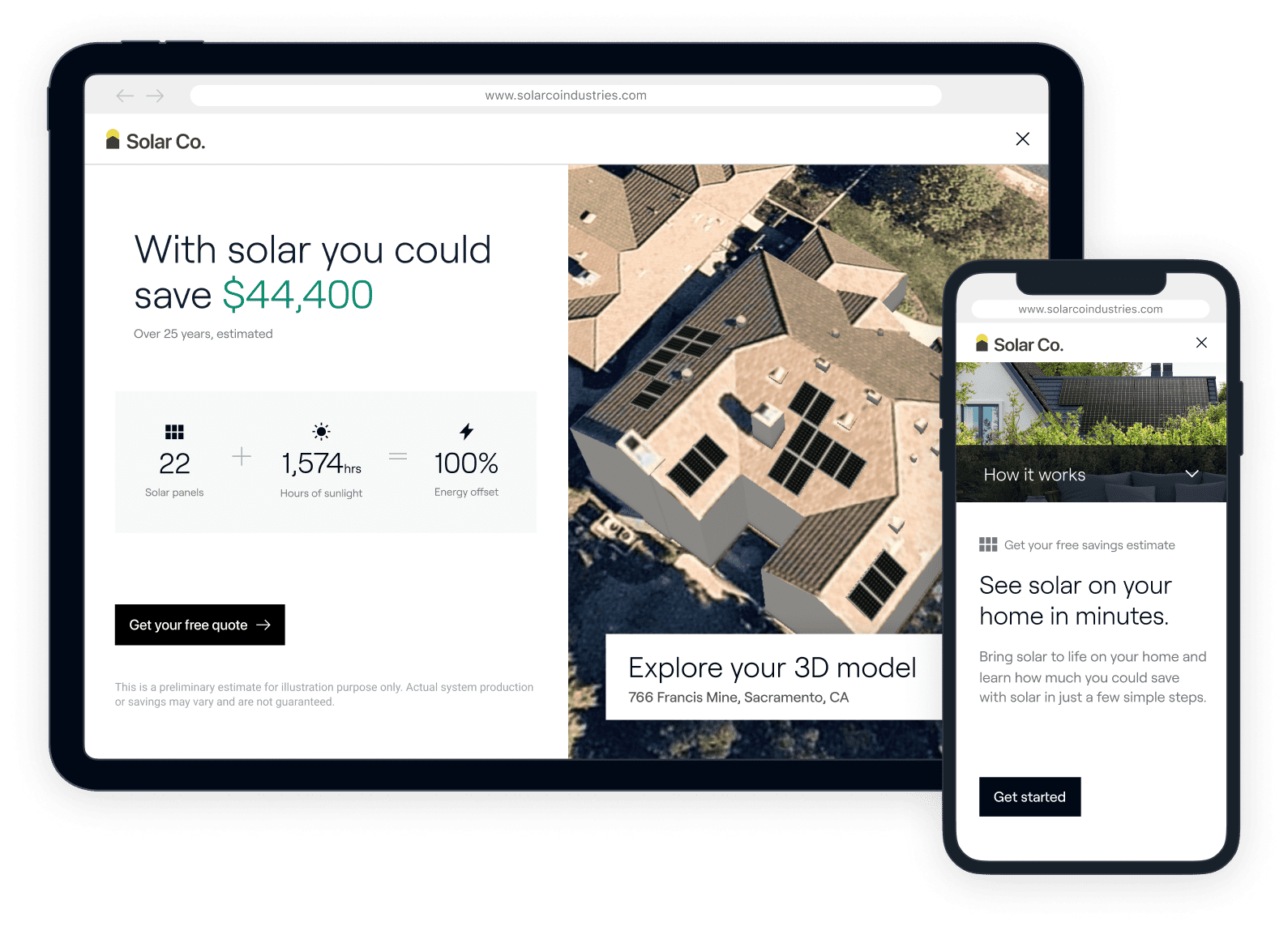 The latest update gives solar pros the flexibility to add new qualification questions to the lead capture form. See more updates in the Aurora Solar Help Center.
The goal: Speed up sales 
Isn't this goal always near the top of the list? Speeding the time from prospect identification to closed deal is the best way to make sure you install more systems in 2023 than you did in 2022.
Aurora AI can help your sales teams deliver a better homeowner experience, one that leads to more systems sold, more quickly. Aurora AI's collaborative interface lets you demonstrate the solar design for the homeowner's property — right before their eyes — and collaborate on it with them. Teams can generate roof faces in 30 seconds, quote, and close, all with Aurora AI.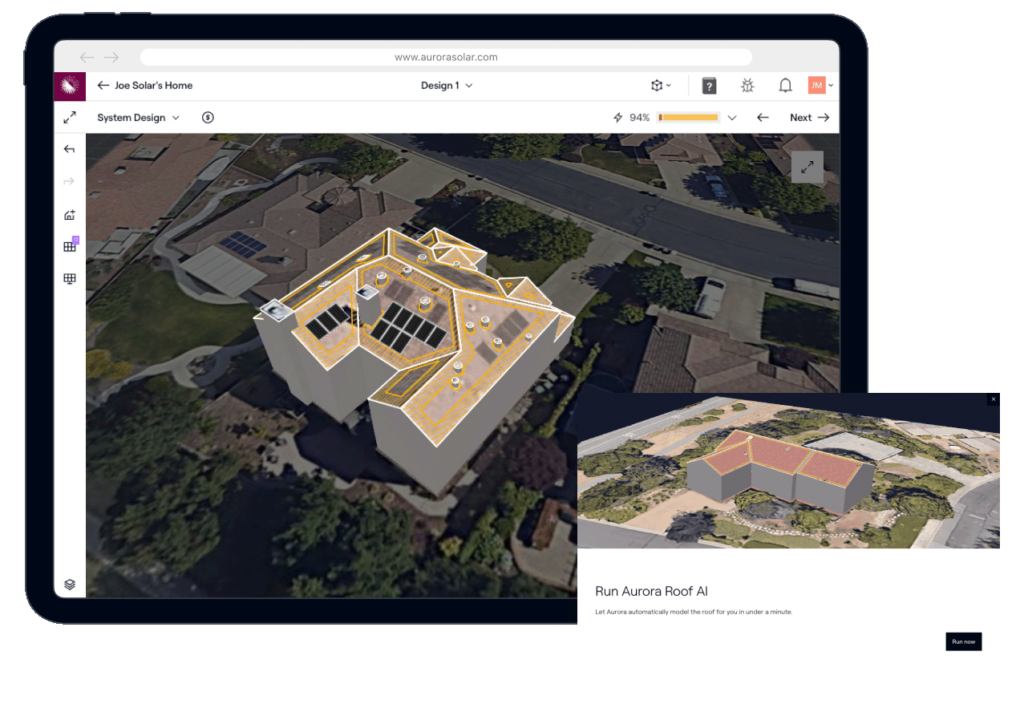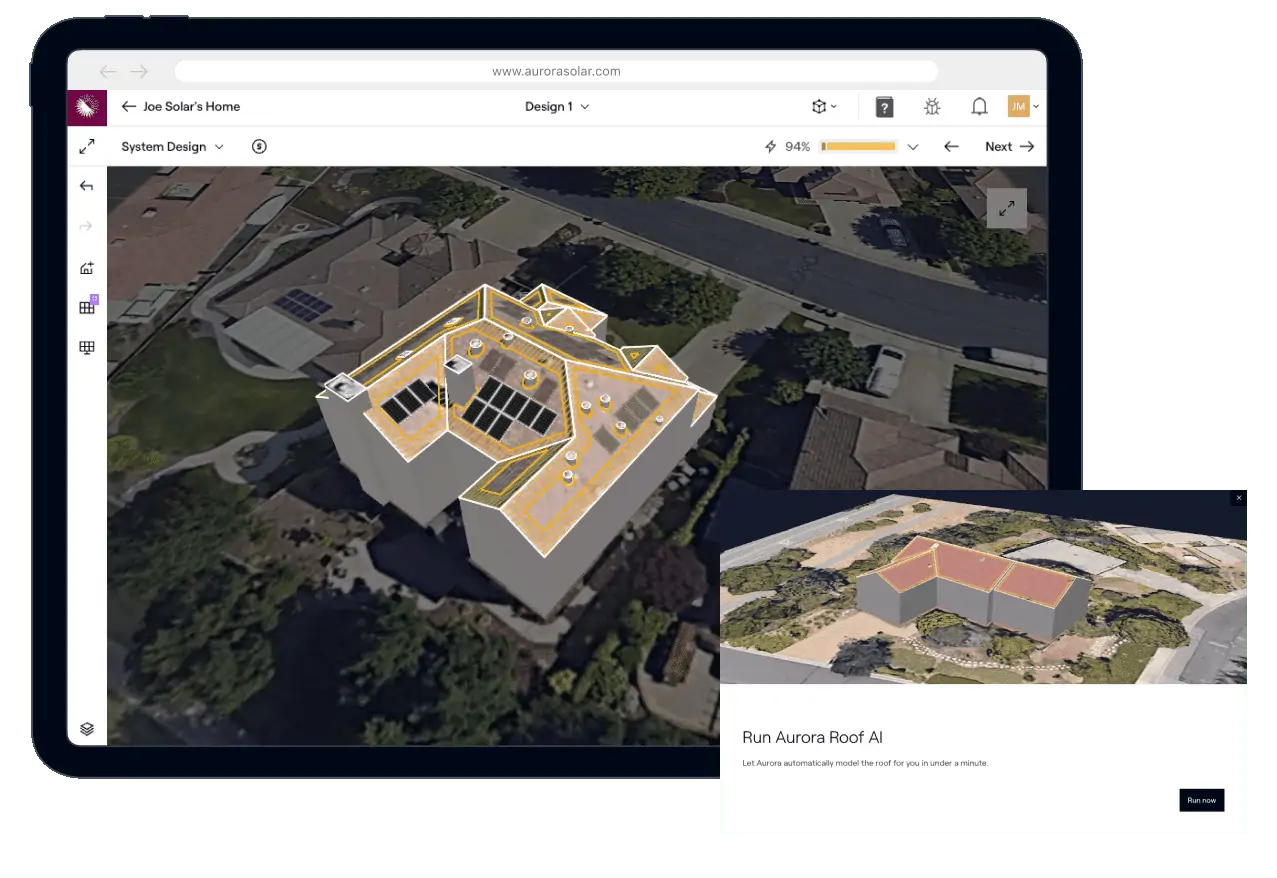 When you get to the proposal, Sales Mode is there. Its interactive, iPad-friendly solar proposal software recently introduced a more intuitive global navigation menu, helping solar reps move more easily through their proposal.
The goal: Make financing and signing a breeze
When you get close to finalizing a deal, financing and contract signing can be big areas of worry. We released some new features that should smooth both these potential sticking points.
Contract Manager helps solar sales reps easily generate deal documents, complete with project details, and send them out to homeowners for easy e-signature.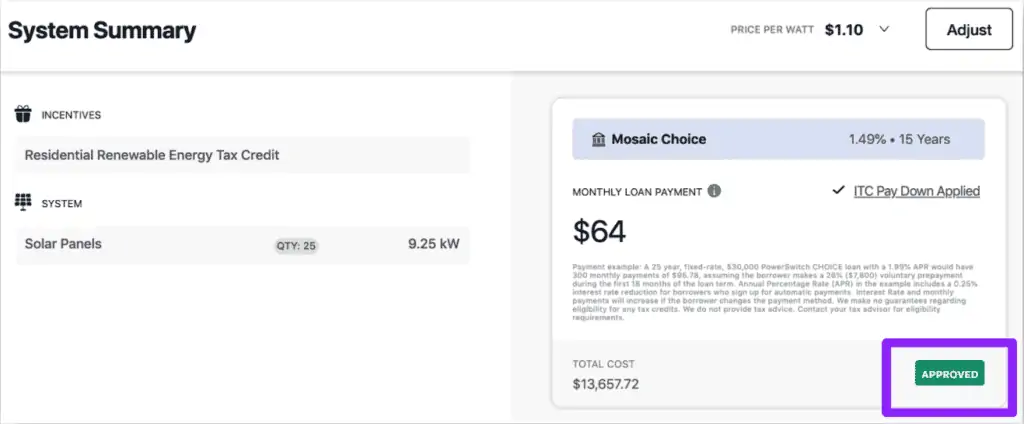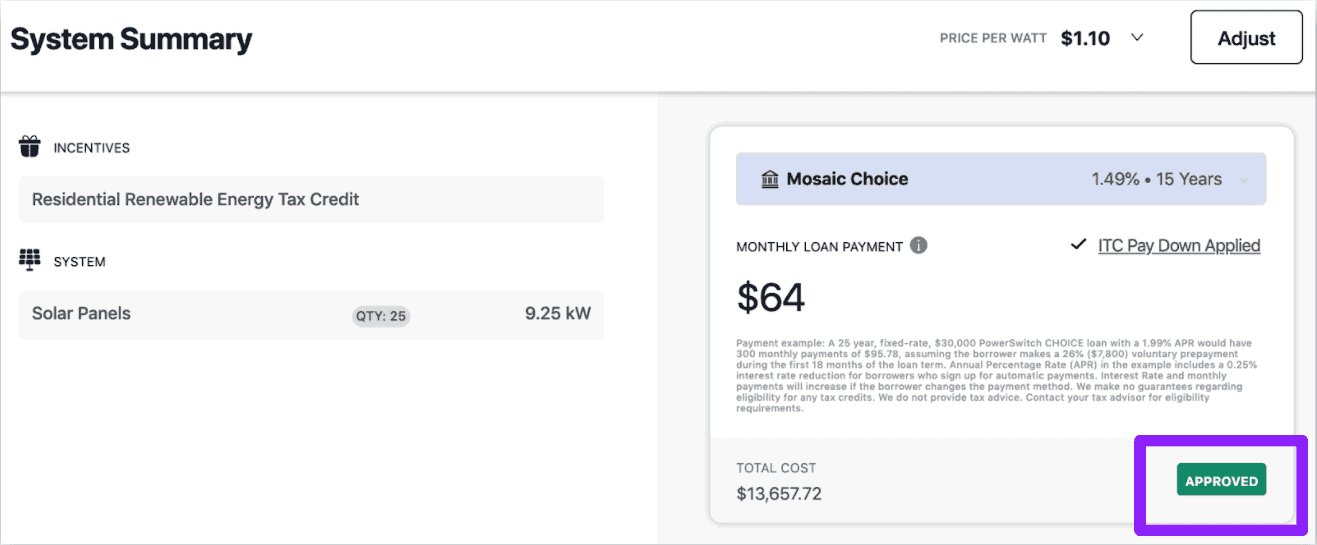 Plus, Sales Mode's Mosaic Financial Integration streamlines homeowner financing, increasing close rates with just a few clicks. And stay tuned for more…
The goal: Streamline the permitting process 
The potential for delays doesn't end when the deal closes. Aurora's new Plan Sets Service gives teams on-demand, permit-ready plan sets that can be requested directly from Aurora. Plus, the new AHJ identification and database can automatically identify the AHJ for the project and give them access to a database where they can track requirements in real-time.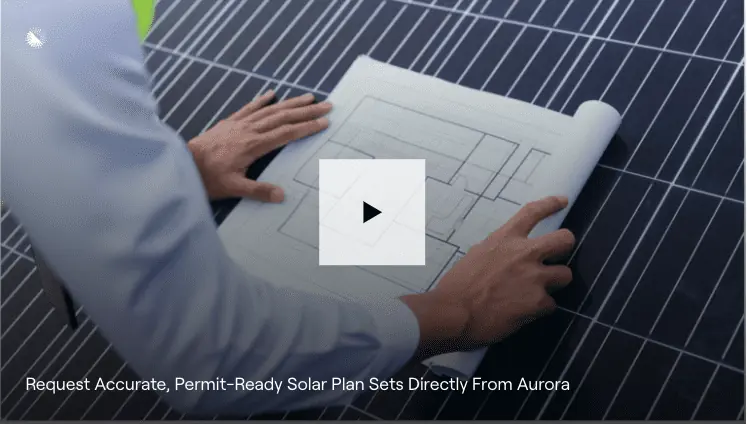 The goal: Make designs even more accurate and reduce change orders
Updating our LIDAR data to include the new USGS data did a couple important things: It introduced new coverage (from 95% to 98% of the US population) and it refreshed old coverage. With more coverage and more accurate data with higher resolution and point density, teams can now generate laser-accurate solar designs for their customers.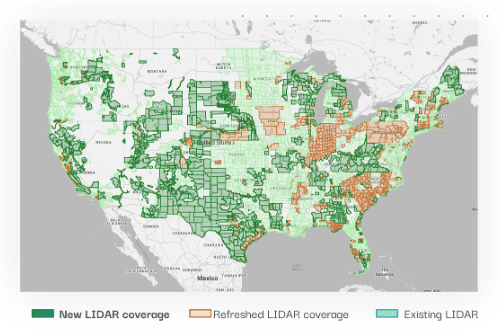 We also unrolled HelioScope's new LIDAR feature to help C&I installers speed up their commercial design process.
The goal: Organize and control what teams can access
We've all been there: Someone who shouldn't have access to a design goes in and makes a change that affects the sales process negatively. Aurora's advanced user management features help ensure that the designs sales teams sell are accurate and error free — and only the right people have access to them. ​​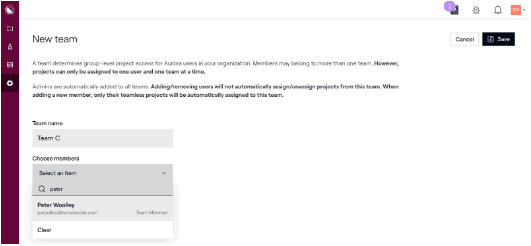 User Roles in Aurora empower businesses with growing teams to effectively manage visibility and access rights across internal teams and dealer partners. Teams in Aurora lets scaling solar businesses manage user groups and project visibility.
Together, they help organize and control what teams can edit, helping avoid mistakes and significantly simplifying the process for sales reps.
What's next
As we continue to update our offerings and unveil new features, we'll deliver more learning experiences through webinars and other accessible content for your team. Here are some links to keep you up to date on what we're doing to make the entire solar installation process — from sales, to design, to financing, and more — easier and more accurate:
If you have any other questions, schedule a personalized, no-pressure demo.