Aurora Solar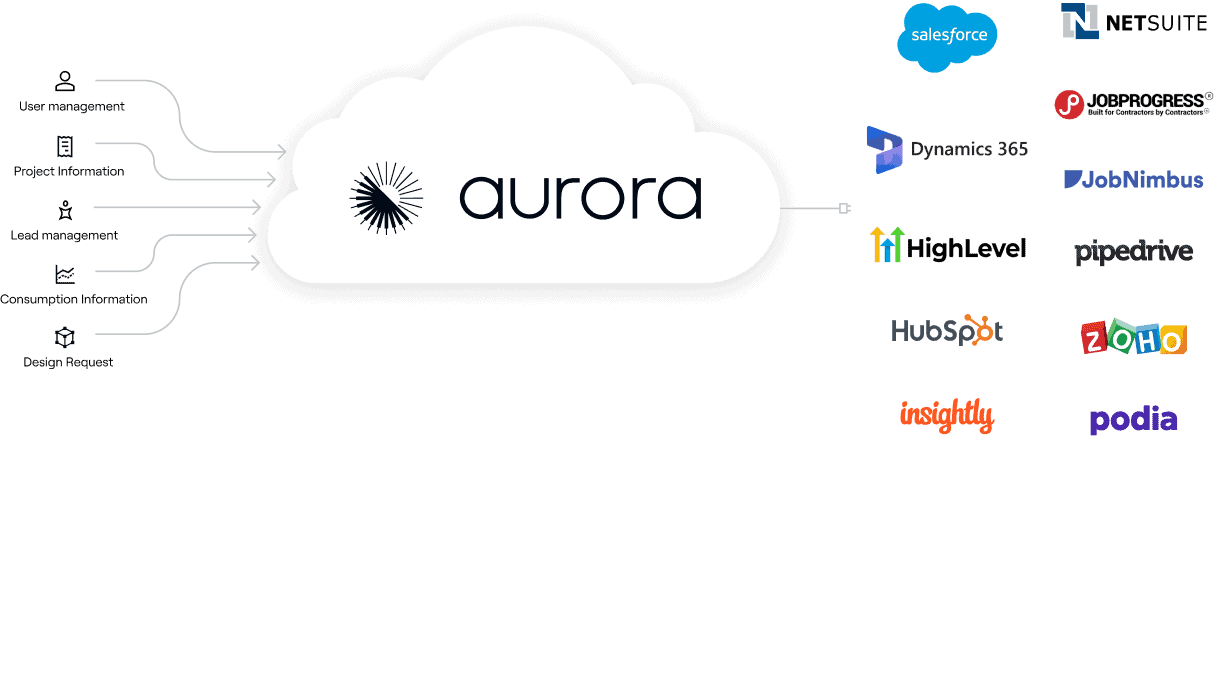 Prepare your business to scale
Automate solar project workflows across your systems to empower all teams to move faster.
Aurora's APIs
Integrate and scale with APIs

Streamline workflows across teams
APIs can trigger workflows between Aurora and your CRM, ERP or other systems to automate and scale your business.

Reduce errors and decrease risk
Connect teams and systems with consistent, reliable, and real-time solar design data and updates.

Deliver real-time homeowner experiences
Design automated workflows that keep deals moving and homeowners engaged.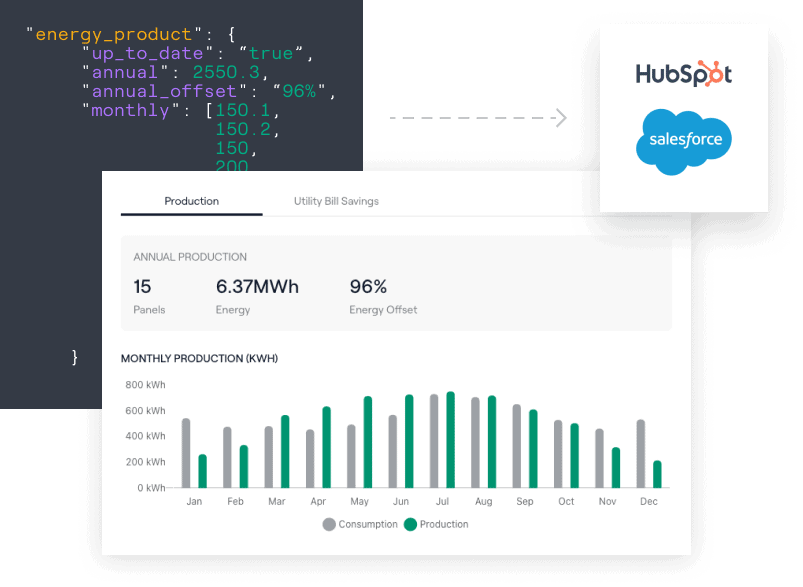 Sync API
Scale faster with streamlined workflows and reliable data updates between Aurora and your existing systems. For example, you can:
- Create, retrieve, and update projects
- Create, retrieve, and accept design requests
- Create and retrieve design details including simulation outputs
- Retrieve design assets, pricing, financings, and agreements
Design API
Scale faster with streamlined workflows and reliable data updates between Aurora and your existing systems. For example, you can:
- Create, retrieve, and update projects
- Create, retrieve, and accept design requests
- Create and retrieve design details including simulation outputs
- Retrieve design assets, pricing, financings, and agreements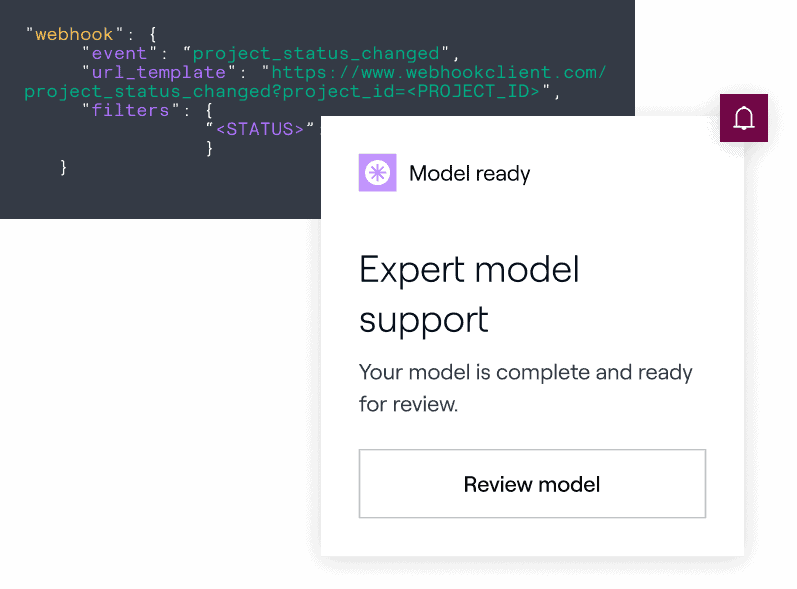 Webhook Events
Notify systems across your stack of updates on Aurora projects, such as:
- Expert Design Service completion
- Homeowner consumption profile updates
- Project status updates