Aurora Solar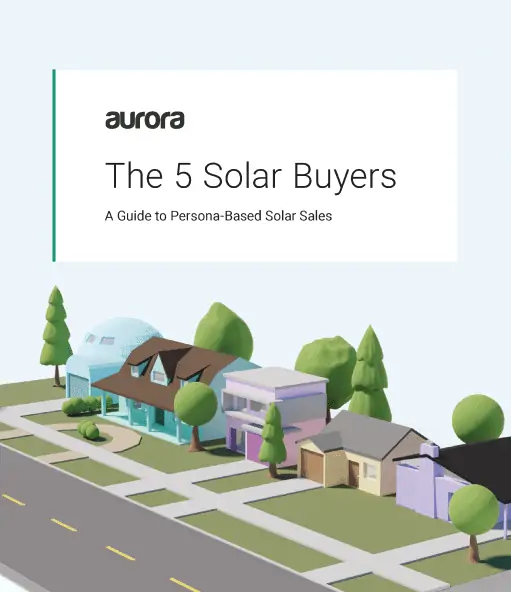 Thanks for meeting with us!
Have you seen our 5 Solar Buyers guide?

To uncover what makes a buyer say "yes," Aurora's research team completed 1-on-1 interviews with homeowners who purchased solar. Download our comprehensive guide to get insights into the solar buyer's mind and how to sell each of them.
Learn More