As 2017 draws to a close, here at the Aurora Blog we're taking a look back at our work and what has resonated most with readers. We've achieved a lot since we launched the blog a little over a year ago. We've published 80 articles—spanning topics from solar engineering to interviews with industry leaders, from analyses of utility rate changes to sales and finance tips. Along the way, our intent has remained the same: to produce high-quality, educational content that makes a positive difference in the work of our solar industry readers.
While we're proud of all of our articles, some really stood out above the rest. In case you missed them, here are some of our most read and shared articles from the last year organized by topic.
Solar Design & Engineering

Designing a solar installation can be a complex process. Since a huge focus of our work at Aurora is making it easier for solar professionals to design optimal solar installations quickly and easily, we thought it was fitting that two of our top-performing articles focus on the intricacies of solar design.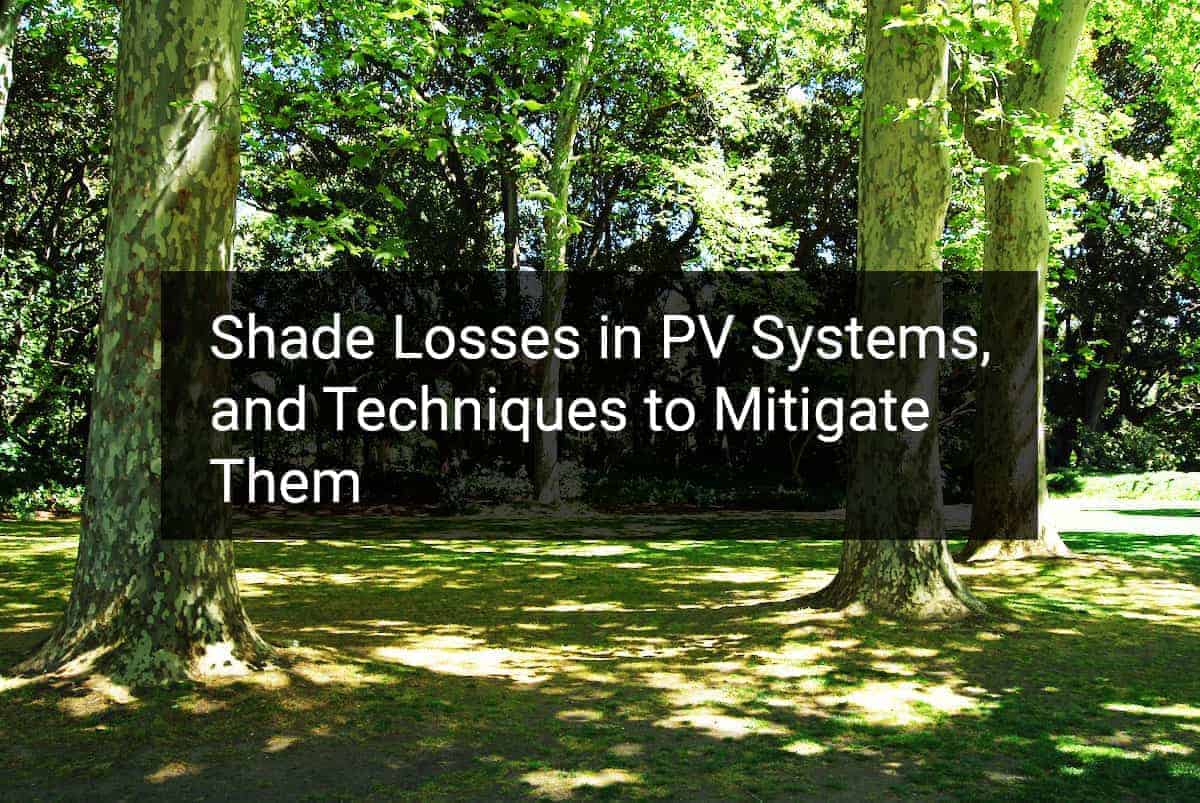 Shade can reduce a solar panel's power output is reduced by much more than you might expect: shading just one out of 36 cells in a small solar module can reduce power output by over 75%! In addition to explaining this phenomenon, we explore some of the ways that solar designers can mitigate the impacts of shade and maximize the output of a system.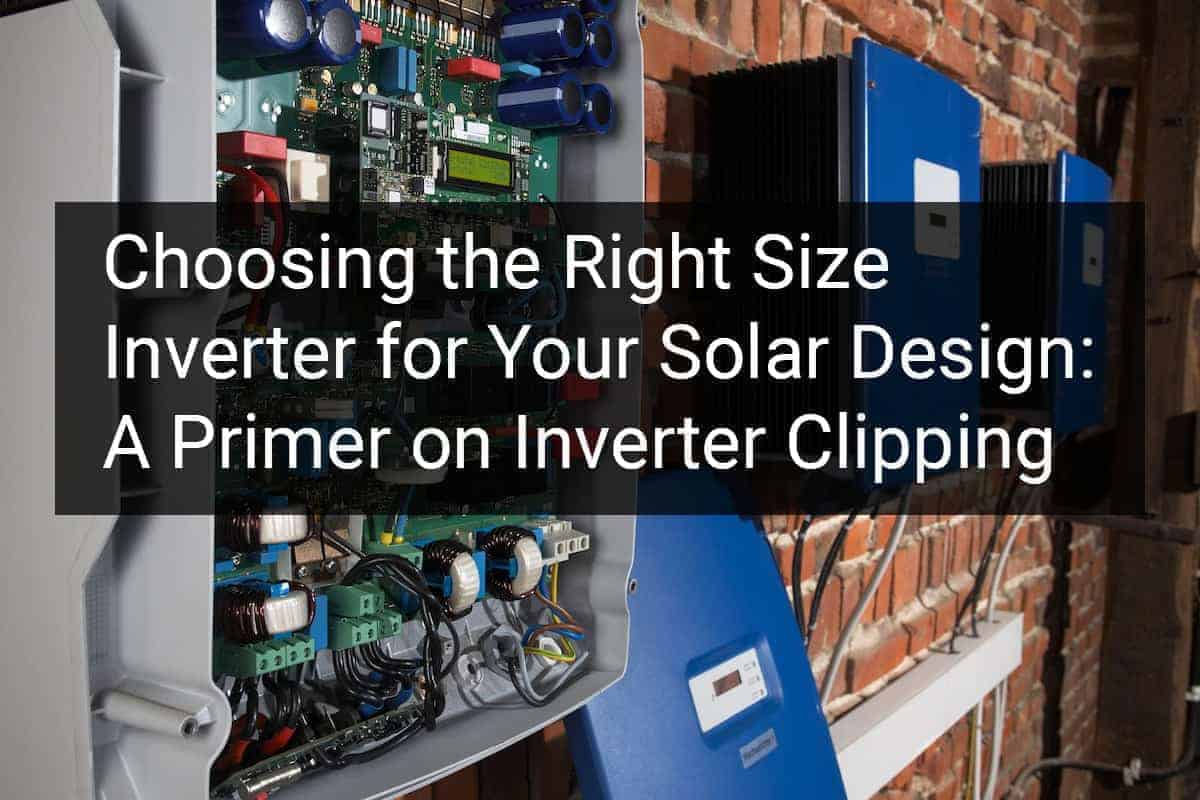 There are many considerations that go into designing a cost-effective solar project that meets the energy production needs of a client, but one of the key factors to consider is the inverter you choose and how much power it can output. In this reader favorite we delve into technical issues that solar designers should be aware of when selecting an inverter.
In some cases, it may make sense to oversize a solar array compared its inverter (meaning the inverter's power rating is slightly less than what the solar array could produce at its maximum power output). This is because throughout most of the day the array will not be producing at peak power, and will be operating below the inverter's power rating. During those hours, having additional panels means that you can capture more energy.
However, when the array does reach its maximum power output, the amount of energy that can be captured will be limited by the inverter's capabilities (an effect known as inverter clipping or power limiting). We explain how to assess the pros and cons of solar designs that may experience inverter clipping, and how to account for these impacts when estimating the energy production of a design.
Solar Policy Insights and Updates on Utility Rate Changes

Policies and utility rates have huge impacts on the solar market and the economics of going solar. With changes seemingly happening all the time, it can be hard to keep up and see the big picture. Another of our major focuses here at the Aurora blog is keeping tabs on some of the major utility changes for solar customers and detailing what the impacts will be for solar customers, as well as taking a broader look at the policy landscape to understand emerging trends. Two of our top articles from 2017 offer perspectives on solar policies.

We had the pleasure of interviewing California Energy Commissioner David Hochschild to learn more about how California policies are evolving as the state pursues its ambitious climate change targets, and to get his take on clean energy policy more broadly. Check out this article (featured in Greentech Media!) for insights on emerging solar markets, how our electricity markets will need to evolve as more solar is installed, and how California is working towards its mandate of sourcing 50% of the state's electricity from renewable energy by 2030!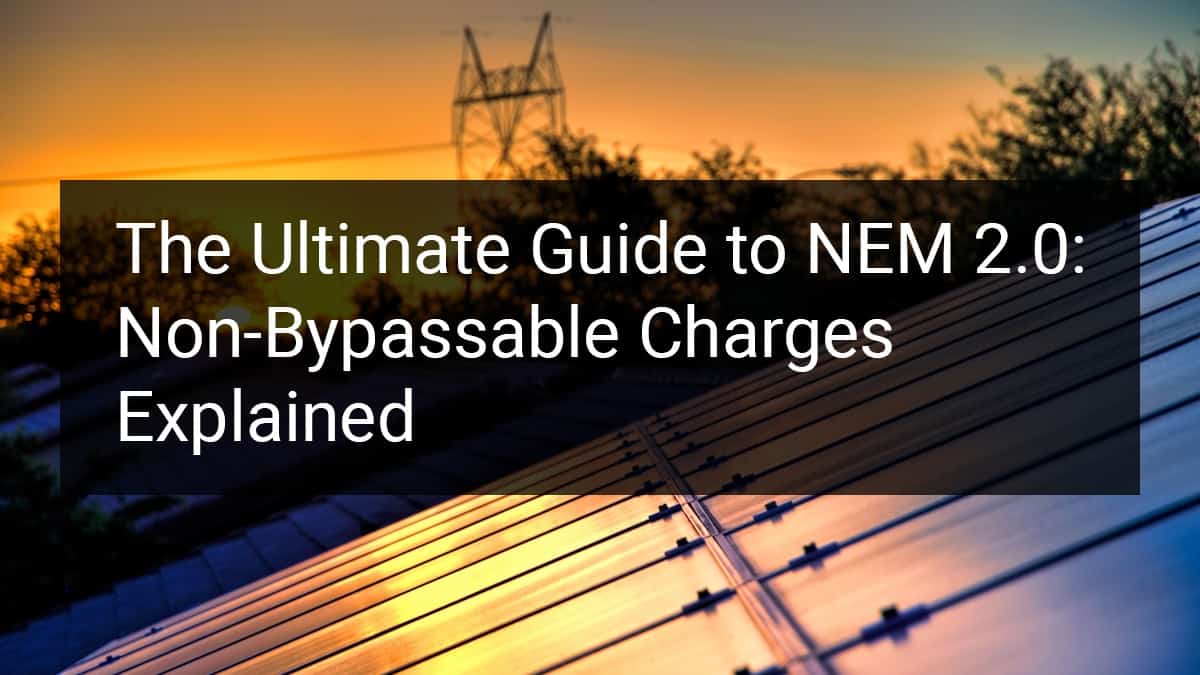 NEM 2.0, California's updated net metering approach, went into effect this year and changed the way that solar customers are compensated. Even if you're not based in California, getting up to speed on what's changing under NEM 2.0 may be a good idea. With the highest levels of solar capacity in the U.S., California is leading the way on solar policies that other states may explore as they add more solar.
Resources for Running a Successful Solar Business

With the solar industry getting increasingly competitive, solar contractors need to be savvy to position themselves for success. At the Aurora Blog, we've been on the lookout for insights to help solar professionals manage their businesses more effectively. From in-depth research to understand what makes a solar sales proposal effective to interviews with experts, these articles offer practical tips for improving your solar operations.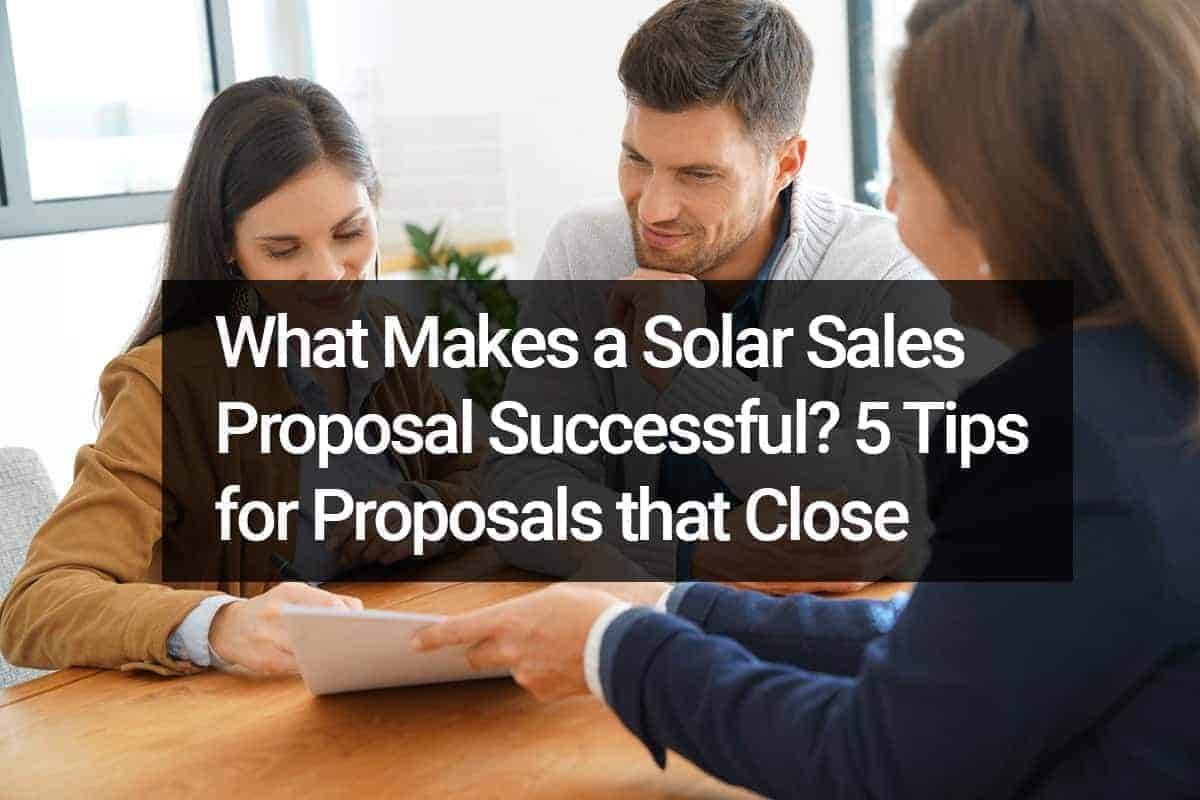 Based on a months-long research project, this article tackles an important subject for solar contractors: sales proposals and what makes them effective. After all, when the design is finished and your sales conversations are over, your proposal is the customer is left with as they sit down to choose between you and your competitors. What does your proposal say about you—and what can you do to make it as strong as possible? Check out this article to find out!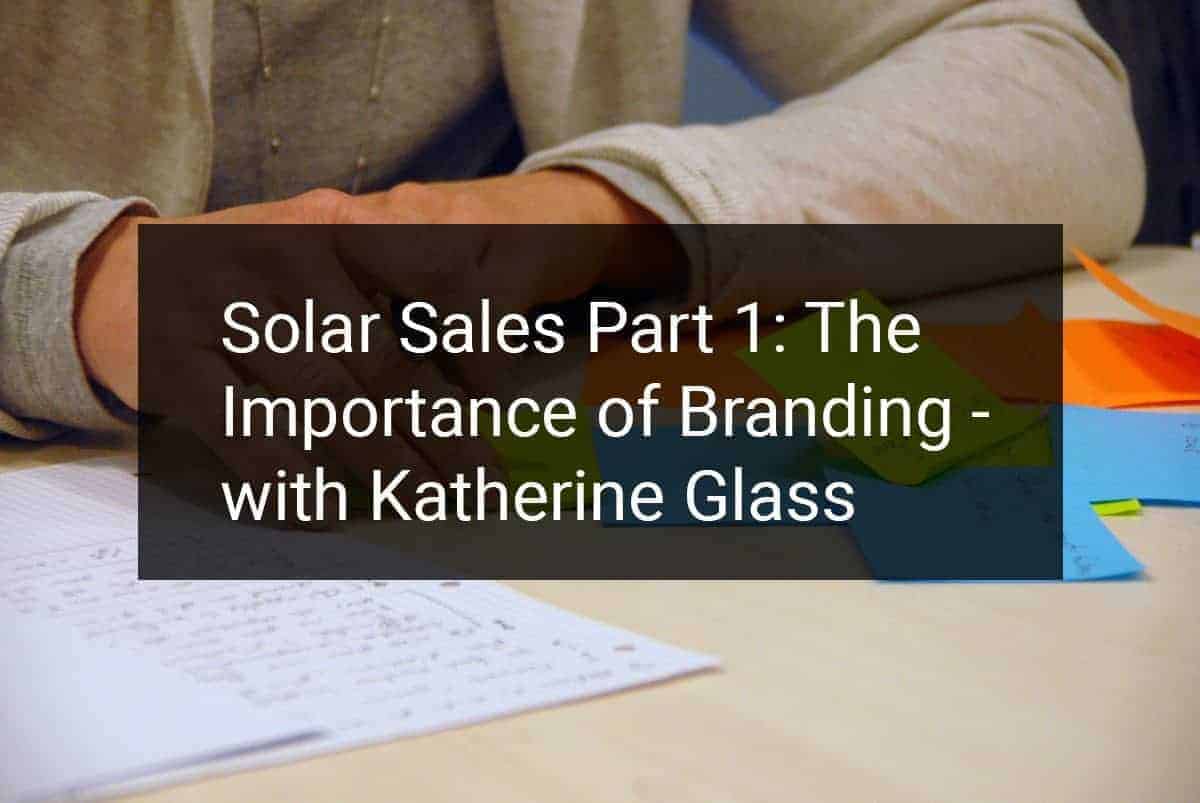 Brand is a word that every business owner has heard, but few have a clear understanding of how to build it effectively. Katherine Glass is an expert in helping companies create their marketing and branding strategy, having advised leading name brands from Delta to Starbucks. She interviewed solar customers and contractors to identify industry branding and marketing best practices, and here she shares her insights on what solar companies can do to build a strong brand that will help their business grow.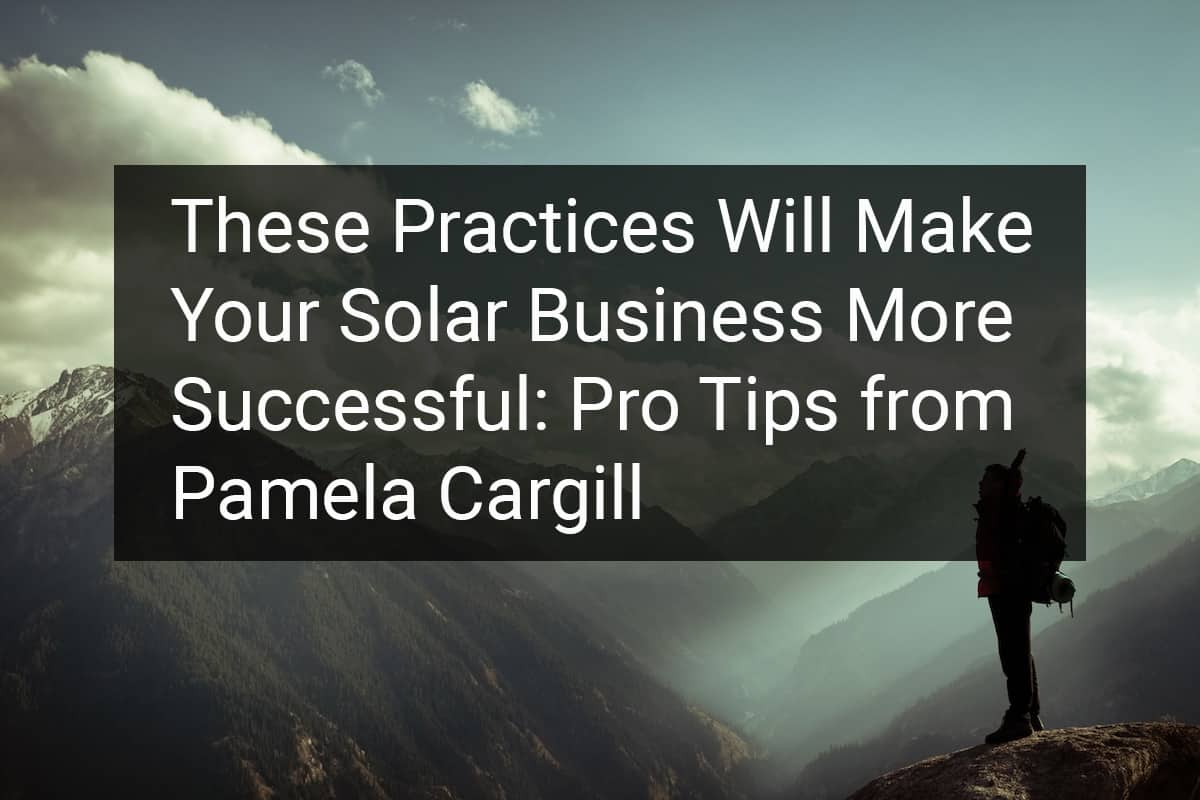 Pamela Cargill is Principal of Chaolysti, a consulting firm that helps residential solar contractors succeed and reach profitability. She has an impressive track record of scaling solar installation companies, and has worked on all aspects of residential solar operations. Cargill started her solar career as the second employee of a small solar installation company and played a key role scaling it into a $1M 8-person operation and, after two acquisitions, into a $60M regional installation leader. We were excited to have the chance to interview Cargill and share her advice on operational changes you can implement today to make your solar business more successful.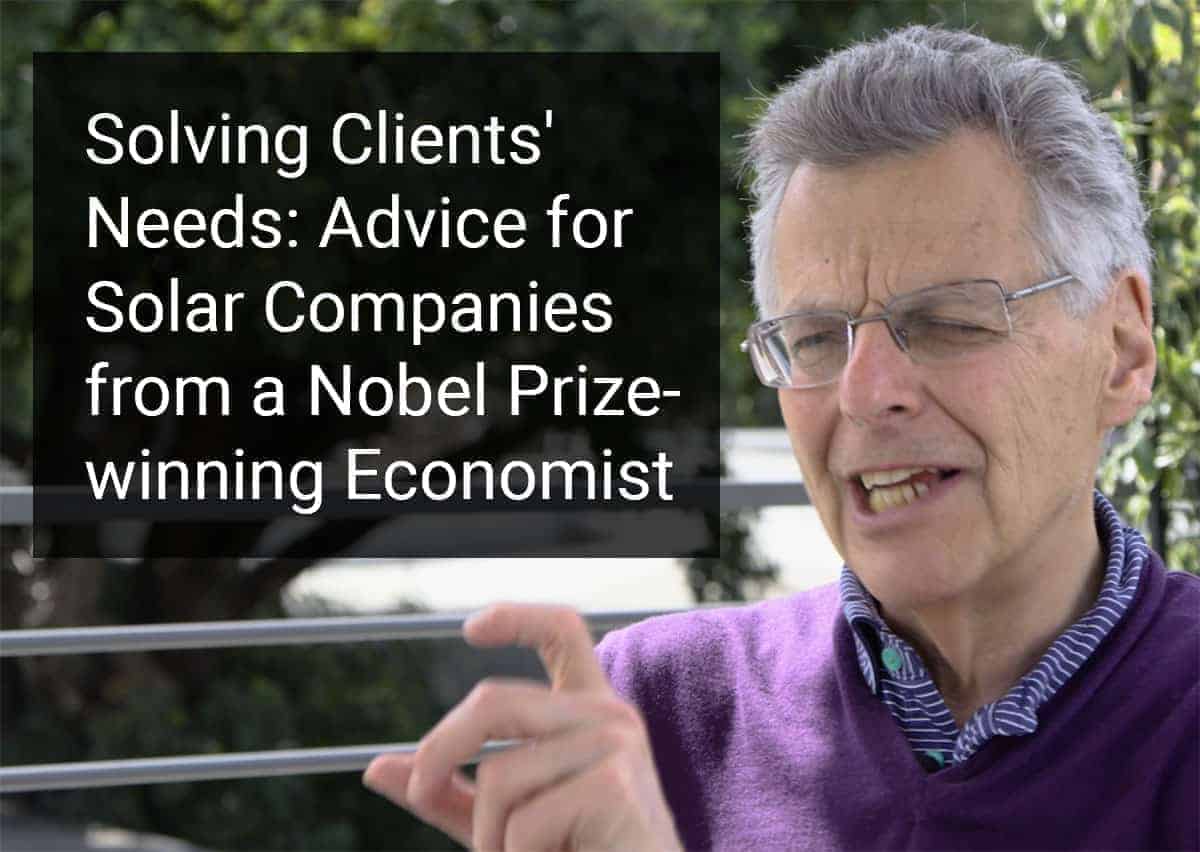 Nobel Prize-winning economist and long-time Aurora adviser, Dr. Myron Scholes shares his insights on how solar companies can position themselves for success in the current market. Dr. Scholes discusses how technology can help companies understand what their clients want and how they can build trust with customers.
Technologies Changing Solar Design
Here at Aurora, we're always looking for the latest technology to make remote solar design faster, easier, and more accurate. These articles highlight some of the technology developments that can help make solar contractors' work more efficient.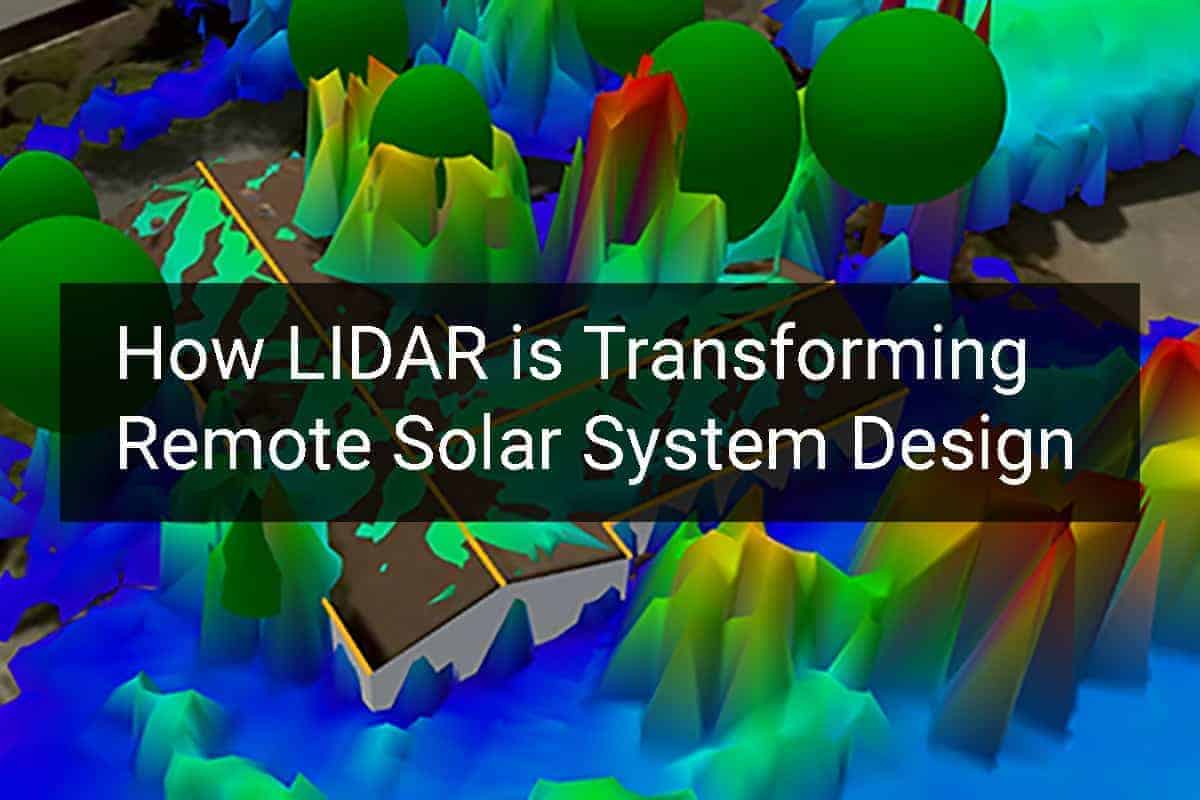 Although not a new technology, the increasing accessibility of LIDAR data is a gamechanger for remote solar design. Since the 1960s when LIDAR was first used by NASA scientists for research purposes, it has captured the imagination of professionals that want to remotely make precise measurements or three-dimensional models of an area. We explain how LIDAR data is collected and how it is being integrated into the solar design process.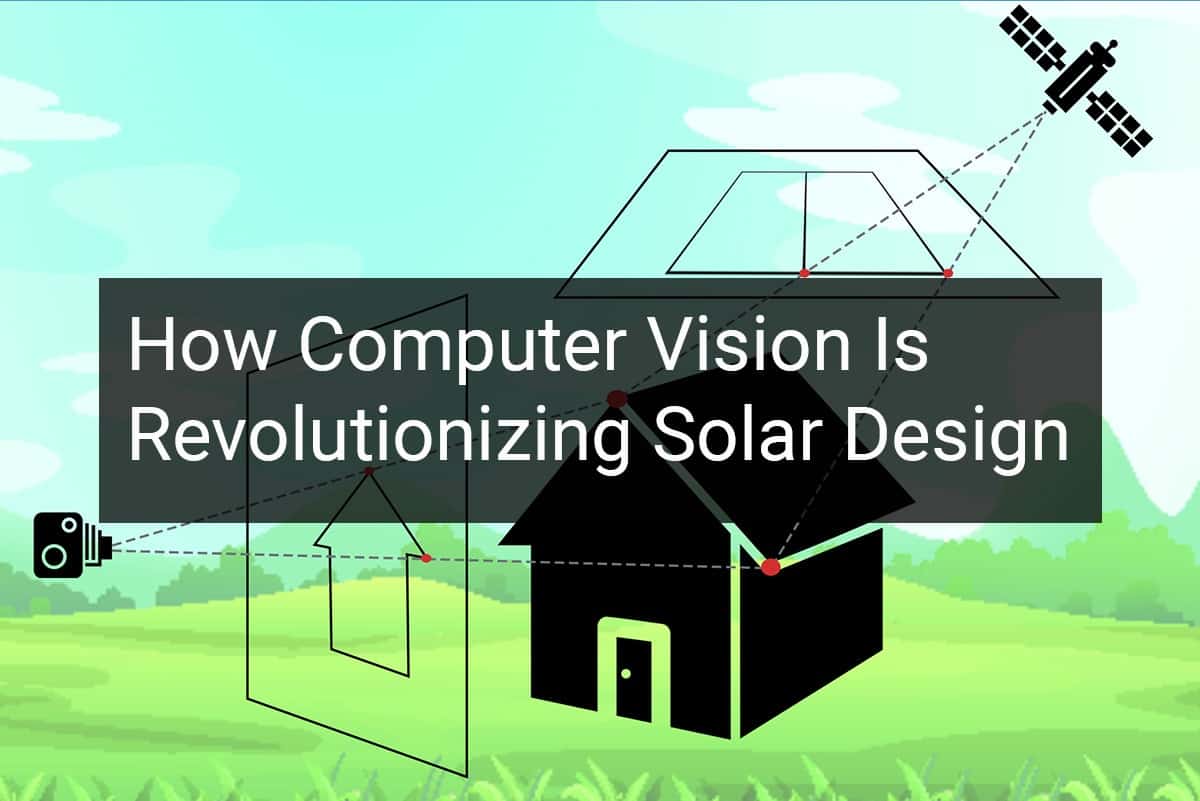 Computer vision is an emerging field that uses computers to interpret visual images. In some of its current applications for solar design, computer vision can be used to take accurate measurements of different parts of a solar project site, like measuring the height of a tree, the pitch of a roof, or the width of a dormer. It can also be used to automatically detect similar structures on a roof, such as automatically detecting all the vents and skylights on a commercial roof. These applications can enhance design accuracy and significantly speed up the time needed to create a design. We sat down with our expert team of computer vision engineers to understand how computer vision works and how solar designers can integrate it into their work.
---
We've come a long way since we launched the Aurora blog in September of 2016, but our ambition remains the same: to generate high-quality, educational content that enriches the solar community. We're thankful to to all of our readers and hope our articles have made a positive difference in your work!
——
Please note: We'll be taking a brief break for the holidays, but look forward to publishing many more articles in 2018.
Do you have feedback you'd like to share or topics you'd like to see us address in future articles? Comment below, connect with us on Twitter, Facebook, or LinkedIn, or email gbrown (at) aurorasolar.com. Thank you!