The solar market is changing and how you sell successfully is evolving.
You need tools that work with you. Tools that make selling solar easier. Tools that give you the credibility to close with confidence. Tools that help you build your reputation as you sell. And tools that do all this whether we're at a peak or a valley on the infamous "solarcoaster".
We originally developed Sales Mode to make the proposal process easier for solar salespeople. To give you the tools you need to educate the customer, wow them, and close the deal. As the market has evolved, your needs have evolved with it.
You asked, and we listened. We've reimagined Sales Mode. The new Sales Mode is now easier to learn, easier to use, more customizable, and even faster. Combining Aurora's best-in-class designs with interactive selling tools gives reps everything they need to build homeowner trust.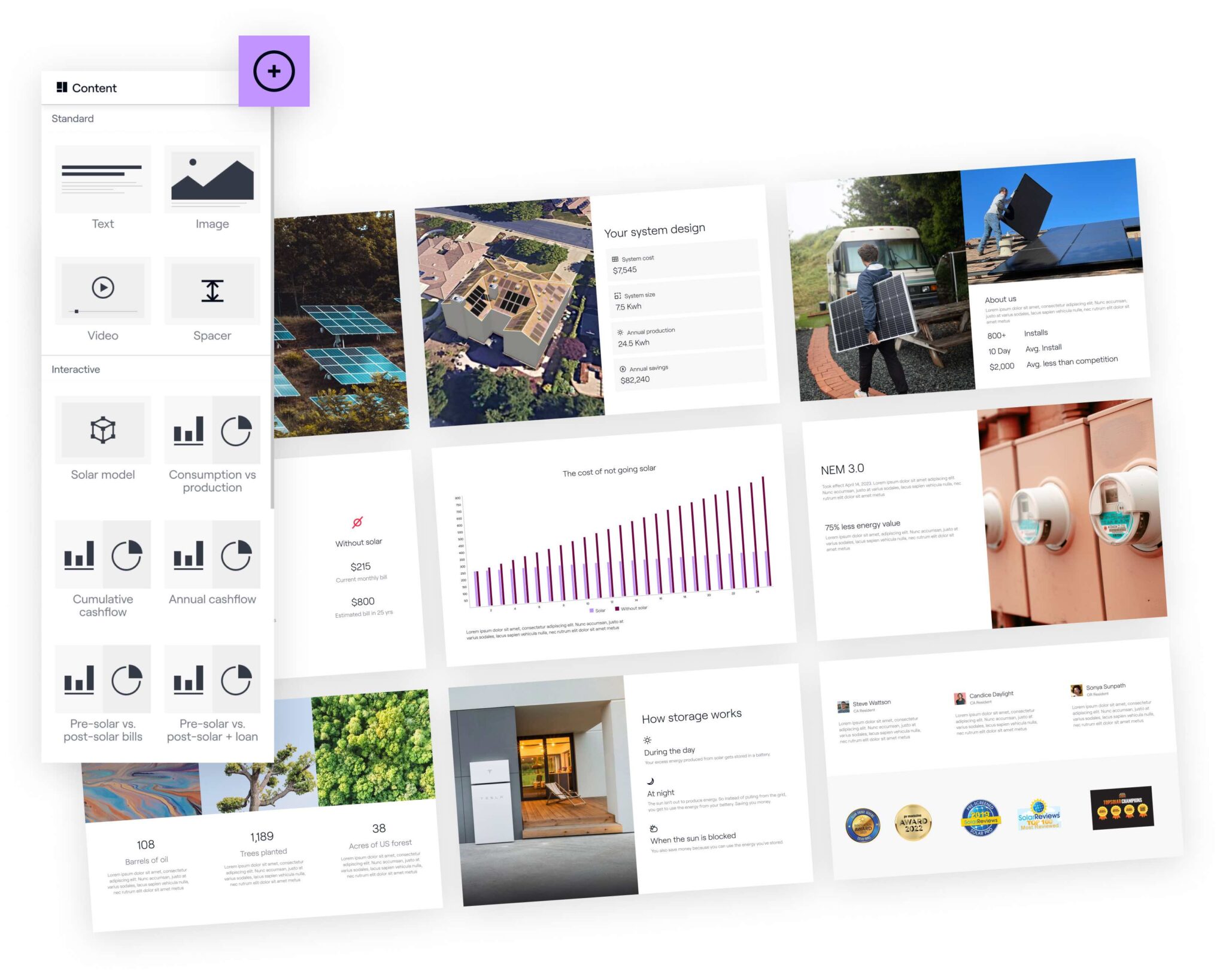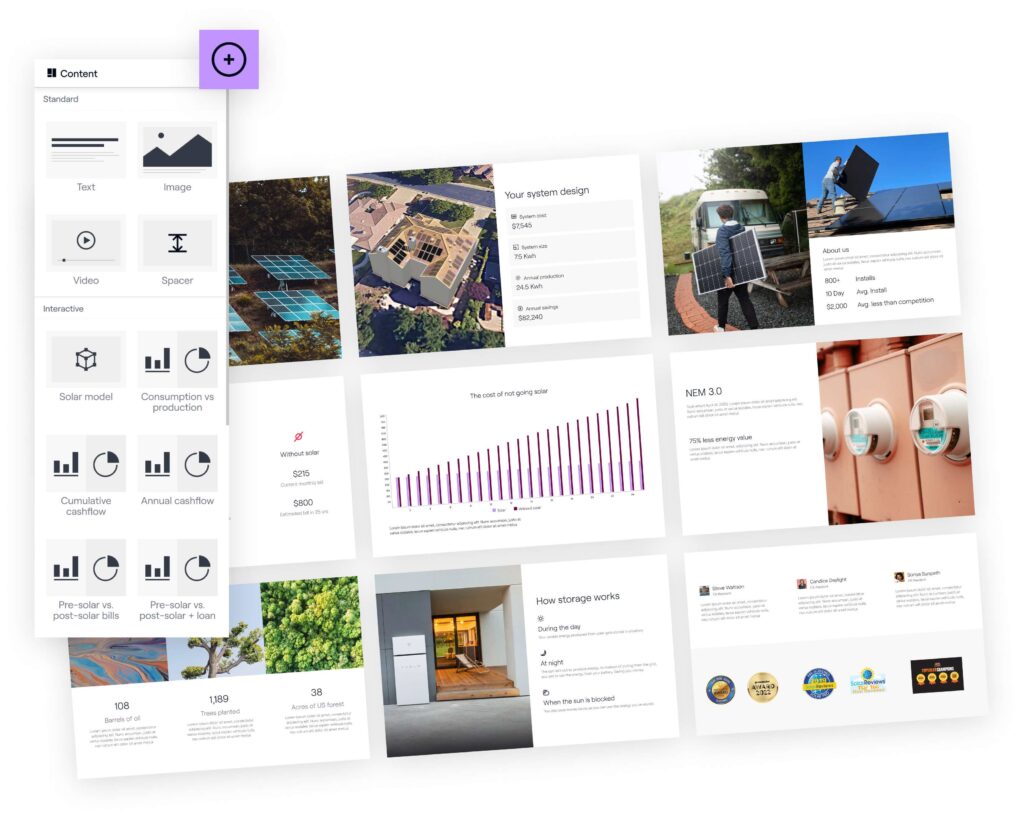 Solar isn't a one-size-fits-all solution, so sales reps need to be able to adapt quickly based on their unique situation — whether it's factoring in storage, or taking new policies and incentives into account. So we designed Sales Mode specifically to help solar salespeople be more flexible, present better proposals, build credibility with customers faster, and close with more confidence. All this together means more solar gets installed, and more money goes in your pocket.
Want to learn more? Watch our webinar on demand to get a peek at what's new. But here are a few things we're particularly excited about.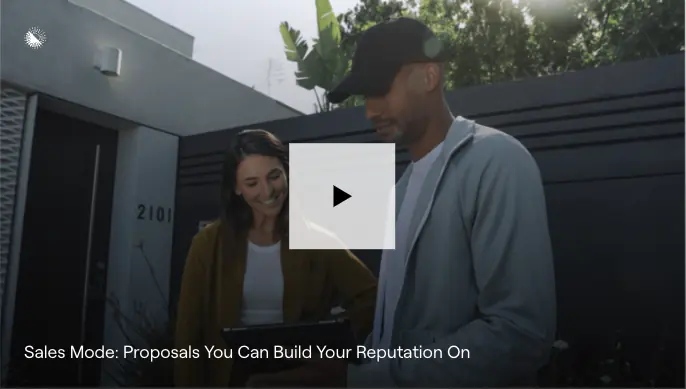 Compelling, easy-to-create proposals: AI-powered designs and custom proposal templates get sales teams up and running in just a few clicks.
Advanced storage modeling: Add battery storage to every proposal with detailed calculations and engaging visuals to educate homeowners on why storage makes sense for them.
Three words — drag and drop: Easily add custom pages, images, videos, and more with Sales Mode's drag-and-drop editor to create a unique proposal that helps you stand out from the rest.
Scale with ease: Deliver a seamless, integrated sales experience across your network, with automations and dealer management tools to ensure accuracy and consistency at scale — all while maintaining the controls you and your teams need.
To learn more about what exactly is in the newly reimagined Sales Mode, watch the webinar. (If you can't make it, register and you can watch on-demand whenever you want.) If you have any additional questions, or questions specific to your business, please reach out and schedule a quick, personalized demo.