Solar salespeople have a double challenge. You have to convince potential customers to buy solar, of course. But, you also have to convince them to buy from you. And as the industry continues to grow, the competition among solar companies is only getting tougher.
One of the best opportunities you have to set your company apart is your sales proposal. And a generic sales proposal no longer cuts it — installers simply must address the unique needs of the specific homeowner in their proposal or they risk drowning in the sea of competitors. 
But, how do you customize your proposal to each customer's specific needs, while also telling your company's story, explaining complex topics, and even seamlessly upselling additional products?
In our webinar, How to perfect your sales proposals with proven, deal-closing customizations, we looked at how Sales Mode's customization features can help you tell your company's story effectively, without the time-consuming setup.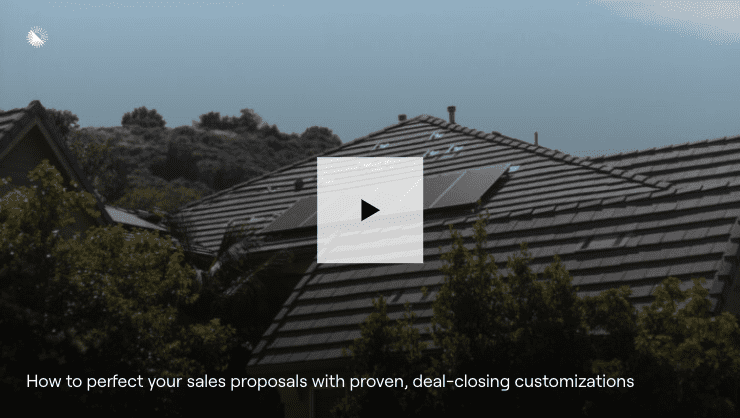 Here are four tips from the webinar for customizing your solar sales proposals to help boost your close rate.
Focus on the customer's motivations
Understanding why your customer is considering solar is essential to customizing your proposal. Some may be motivated by saving money, while others may prioritize environmental benefits or energy independence.
Make sure to do your research so you can highlight the specific benefits that align with each customer's motivations. And if you learn something new about a customer's motivations or concerns during your sales pitch, make sure you're ready to pivot to show them exactly how you can help.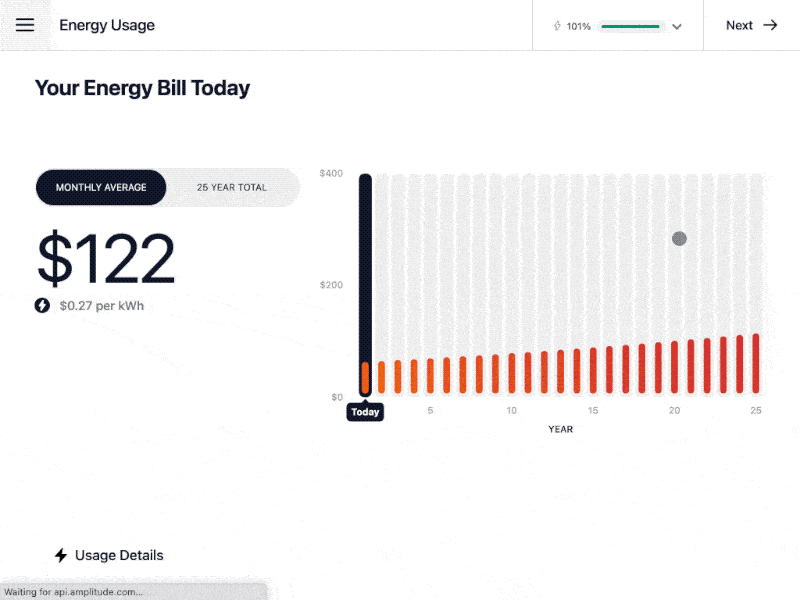 Highlight what makes your company unique
To differentiate yourself from competitors, take the time to highlight what makes your company stand out. This could be your superior products, warranties, exclusive partnerships, awards and accolades, customer service, or your unique value proposition. By showcasing your strengths and unique selling points, you can build trust and increase the likelihood of closing the deal. Going solar is a big decision, and homeowners need to know they can rely on you and trust your company to have their best interest at heart.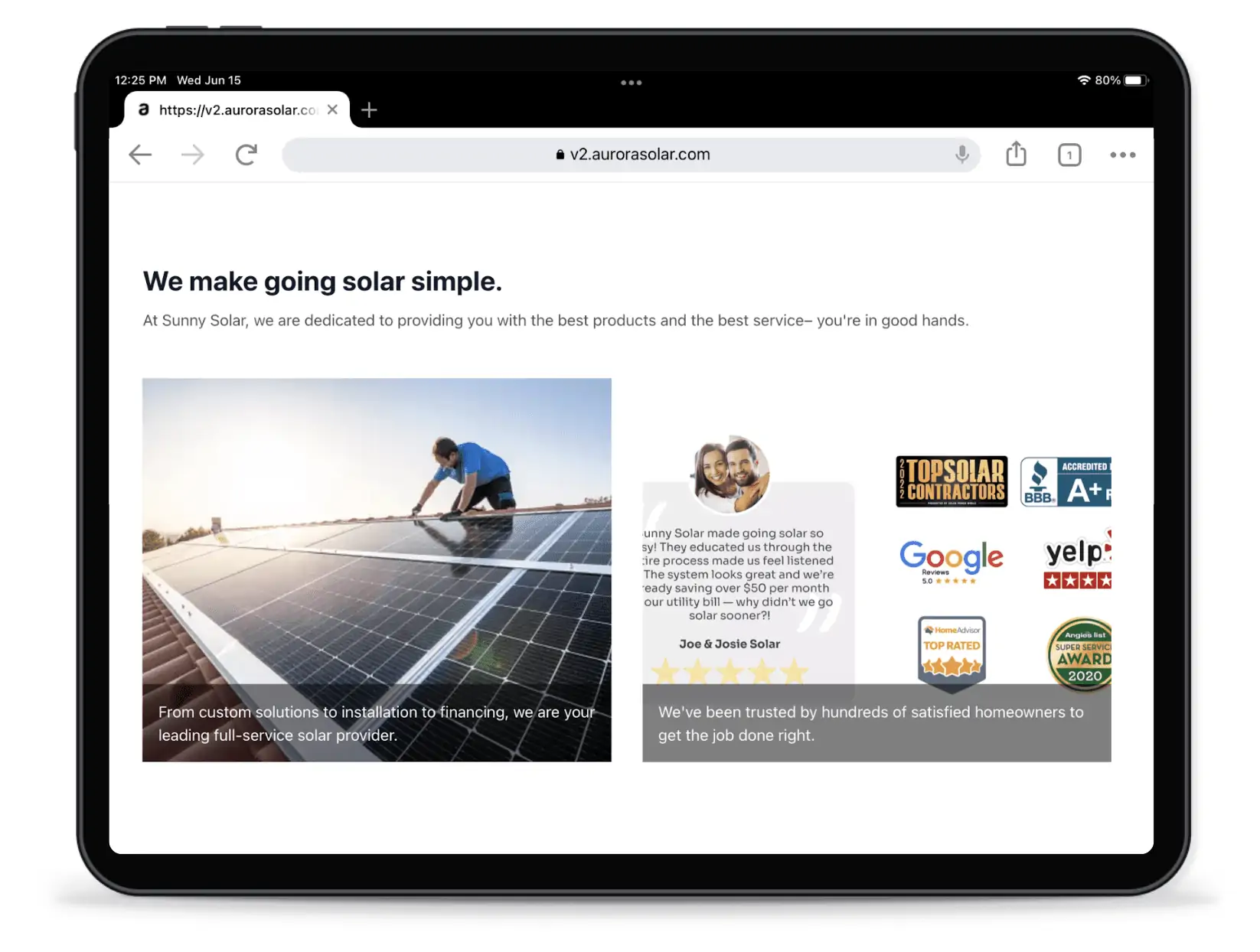 Include compelling visuals
A picture is worth a thousand words, and visuals are powerful tools in solar sales. A well-designed proposal can significantly enhance the customer experience and increase engagement with your pitch. Incorporating images of recent installations, showcasing new products in a video format, or featuring customer testimonials can add depth and credibility to your proposal. And using full-page diagrams or illustrations can provide a visually pleasing and easy-to-understand representation of your offerings.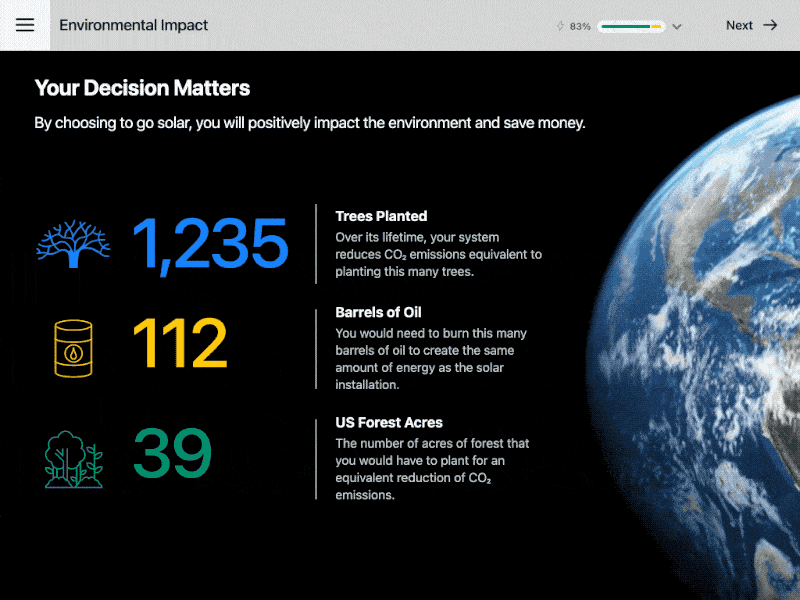 Keep it simple and clear
While it's important to include all the relevant information in your proposal, it's also important to keep it simple and easy to understand. Avoid using technical jargon or complex terms that could confuse the customer. Instead, include customized visualizations, educational diagrams, and other information that aligns with the homeowners motivations — and that explains the benefits of solar in an easy-to-digest way. In some cases, an educational video may be the perfect addition to your proposal, and in other cases, the customer may just need to see a gallery of aesthetically pleasing installations to feel comfortable taking the leap.
---
To learn more about these customization options, and others, watch the full webinar — or listen to it while on your way to your next appointment. You never know what proposal will make the difference between "No thanks," and "Where do I sign?"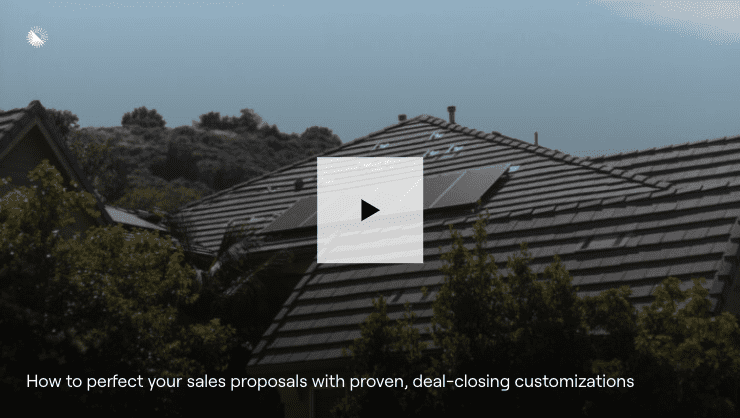 Want to learn more? Reach out for a quick, no-pressure demo.