April 13, 2023 UPDATE: Aurora's Auto Place Fire Pathways feature now lets you automatically place fire pathways with a couple simple clicks. Keep reading, or click here, to learn more. Schedule a quick demo to see it in action.
Fire pathways and setbacks are among the most impactful and least understood aspects of designing and selling a solar project. These pathways allow firefighters to access the roof for fire fighting, smoke ventilation, and emergency rescue operations.
There are tens of thousands of Authority Having Jurisdictions (AHJs) across the country, responsible for adopting and enforcing building codes in their respective jurisdictions. Fire pathway requirements are typically outlined in their adopted fire code, or residential code version. Jurisdictions can write and enforce their own building codes, but typically AHJs adopt or make amendments to a version of the model codes from the International Code Council (ICC). For example the "2019 California Fire Code" is based on the "2018 International Fire Code," with amendments that the State of California deemed necessary to remove or add to the model codes.
The ICC releases new model codes every 3 years. Some AHJs adopt the new building codes as soon as they're released, while others take more than 10 years to adopt them. There are no national rules dictating when new building codes must be adopted, but some states have statewide requirements.
Fire pathway and setback requirements for roof-mounted PV systems have had a handful of changes over the years, most notably between the 2015 and 2018 code year versions.
The 2015 requirements were static and essentially required only a 3-foot walkway on the ridge, and a pair of 3-foot wide pathways from the eave to the ridge on any roof with modules on it.
However, the 2018 updates made requirements more dynamic. They allow for modifying the number of fire pathways, ridge width, and placement based on a number of factors, including which faces have modules, roof area covered by modules, type of fire sprinklers and structure, etc.
While the codes are more complicated, they allow designers to balance AHJ requirements with homeowner expectations and system optimization. For example, they can place fire pathways on roofs with lower solar access, maximizing the modules on the roofs that get the most sun.
Aurora's fire pathways solution
We've built a new set of tools in Aurora's Design Mode to provide AHJ and roof coverage information and allow users to easily draw pathways. It's also now possible to have Aurora automatically place fire pathways on a design with Auto Place Fire Pathways. When there are no panels on the roof, Aurora will place the minimum set of pathways required by the international fire code of the project's AHJ (which is set based on the location).
To access the Auto Place Fire Pathways feature, simply click on the Fire Pathways button in the System section of the toolbar.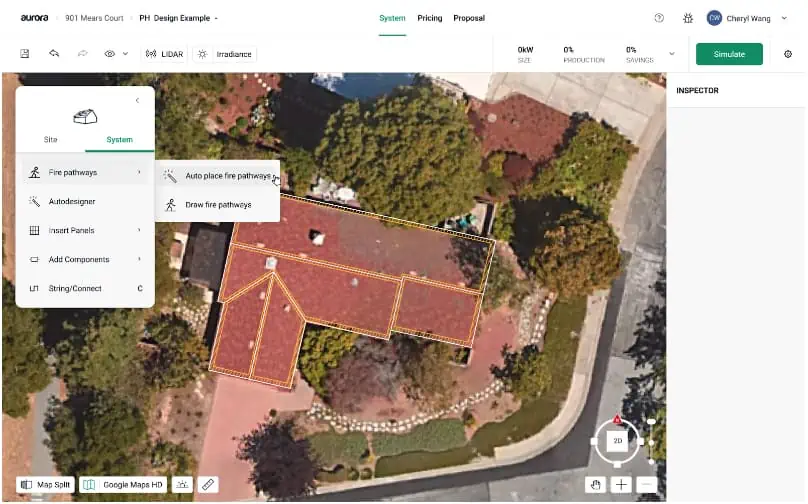 Then select Auto place fire pathways and a box will pop-up prompting you to verify the AHJ and code year, as well as identify whether there are sprinklers on the roof (which could affect pathway requirements).
When you click Place Fire Pathways the minimum fire pathways needed, based on the code year for the project's AHJ, will be placed on the design. (Note: Any existing fire pathways will be removed.)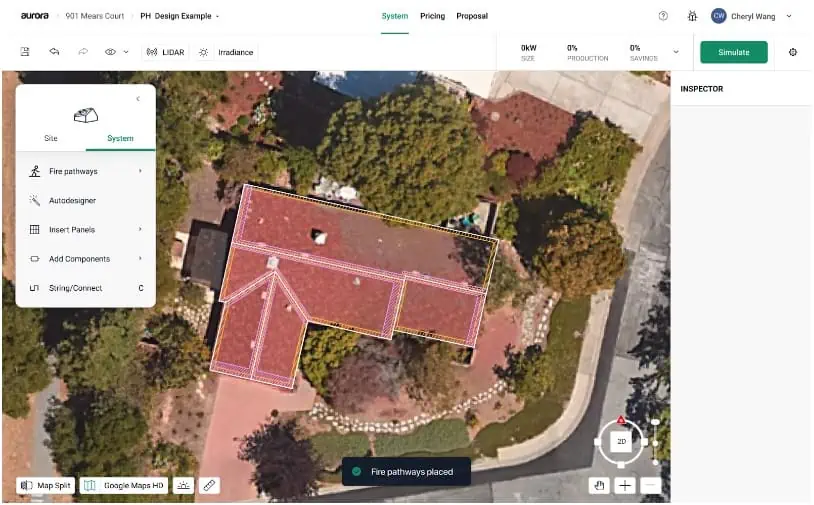 If you run Auto Place Fire Pathways after you've placed panels on the roof, Aurora will account for the amount of available space covered by panels when placing the minimum set of pathways. The result will avoid panels whenever possible, but will place pathways over panels when necessary (e.g., if the panel is very close to a ridge). The overlapping panels will turn yellow to make it clear that they should be moved.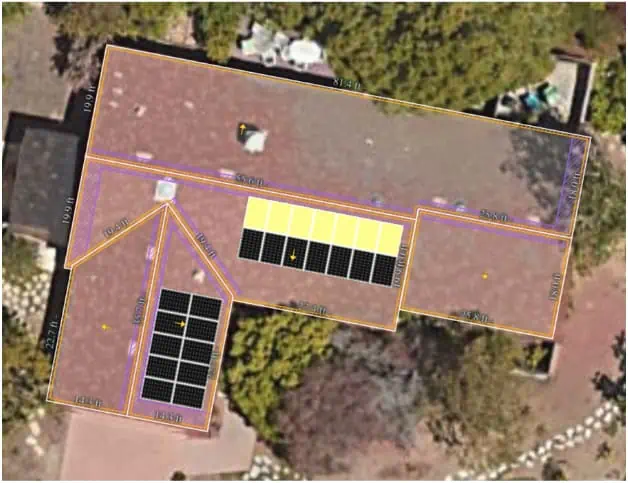 See our Fire Pathways Helpdesk article for more details.
Of course, designers are also able to quickly draw fire pathways and design a system that is permit-ready.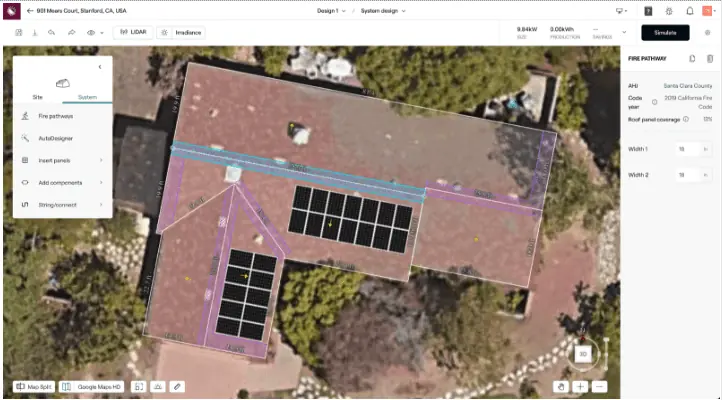 These new fire pathways are also included in the DXF file downloaded from Aurora to enable more efficient post-sale plan set design and engineering work in a CAD program, or as part of the package provided by Aurora's Plan Sets Service.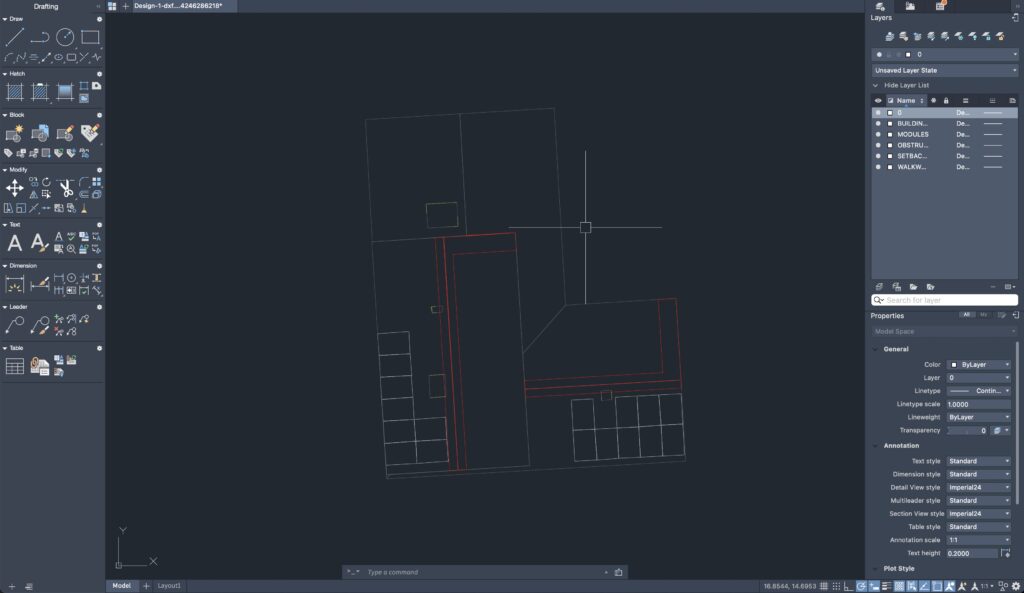 Continued focus
We're not stopping with this new feature set, though. We're working on a number of automated solutions to support multiple user needs, including the needs of non-technical users.
Below, we've pulled together some of the most common questions we've heard about our Fire Pathways functionality so far. If you have specific questions about how fire pathways work, please reach out and schedule a no-pressure demo.
Fire pathways FAQs
I've created a project and the AHJ database states they follow the 2018 codes, what fire pathways need to be included?
This phase of the fire pathways feature relies on the Design Mode user having some understanding of the building codes, and how they apply based on the project being designed. The more the Fire Pathway and AHJ Database features are used by your team, the easier it will be to know what is needed in the design.
Can I draw fire pathways not attached to a roof edge?
Yes, fire pathways can be placed anywhere on the roof. So in a scenario where you need a fire pathway in the middle of a roof or over the load bearing wall (as, for example, the City of Los Angeles requires), you can place them accordingly.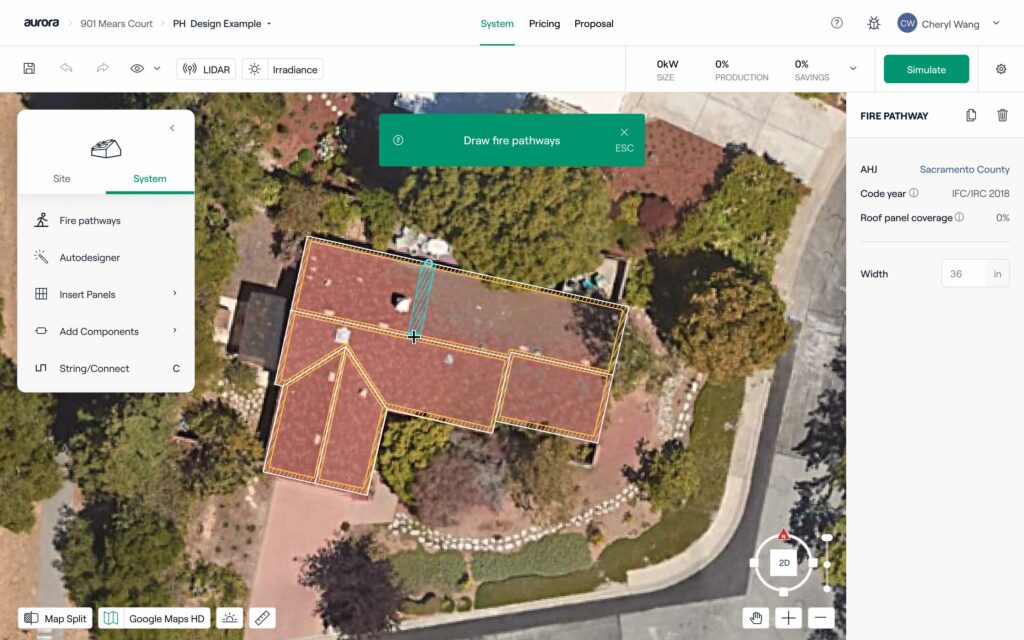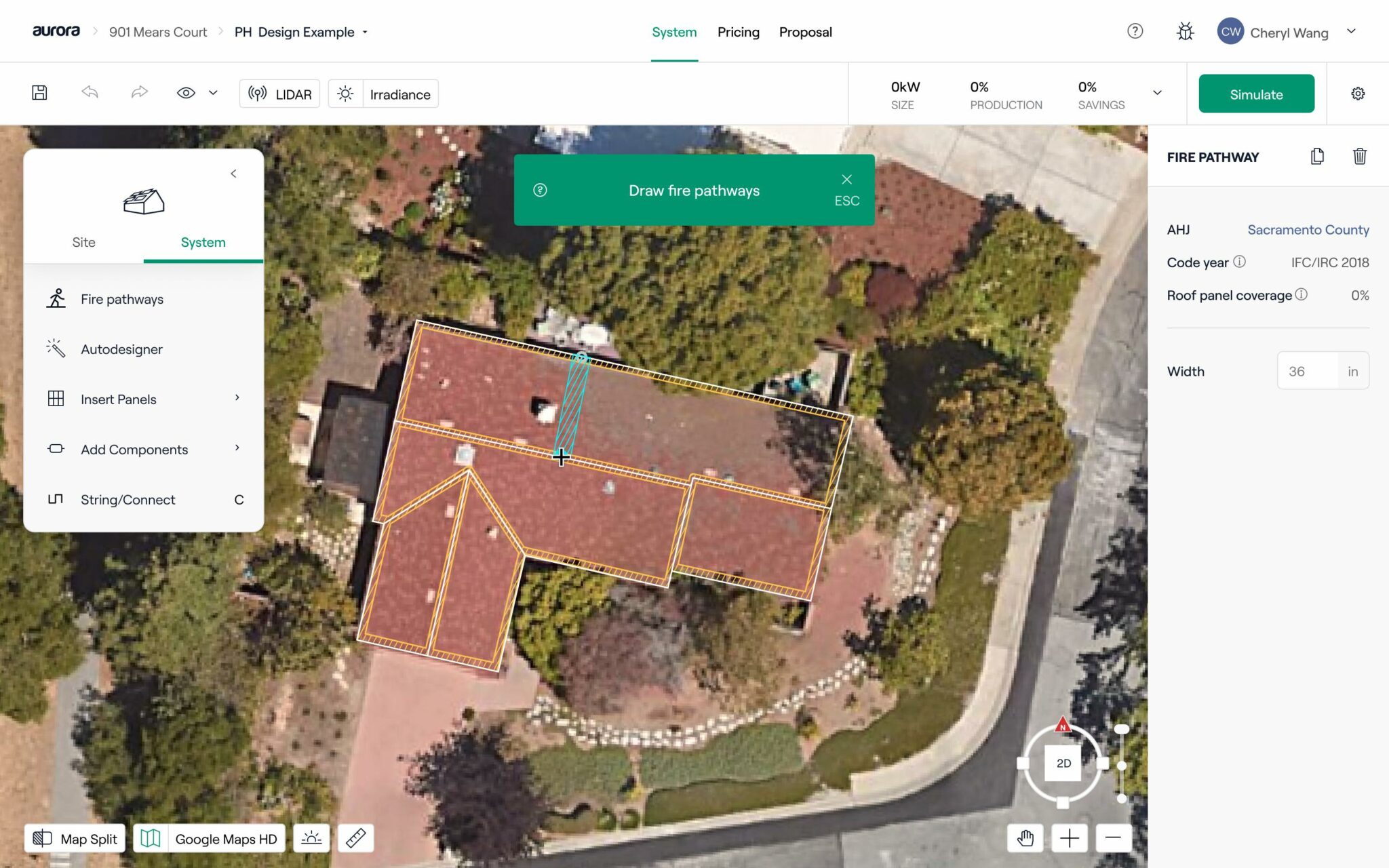 Does this feature work with Sales Mode?
This feature is currently only available in Design Mode, but we're working on automated solutions for Sales Mode.
Do I still need to enter in "setbacks" information in my Aurora settings?
If you want to set auto-applied setbacks from roof edges, and obstructions on every design, you'll need to enter those. Many of our customers use that feature for installation space and safety buffers.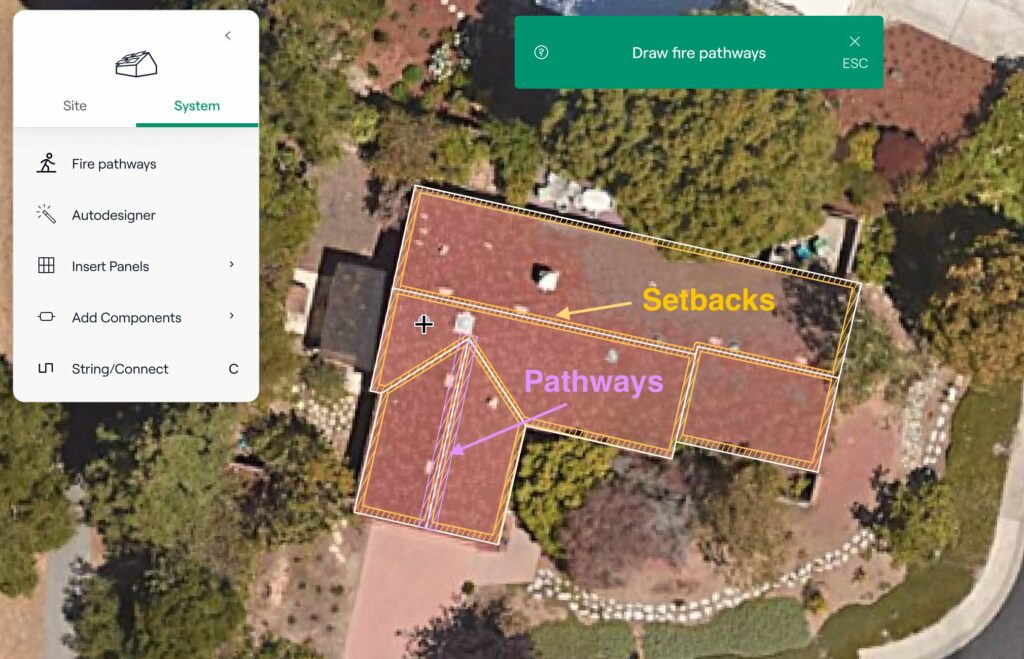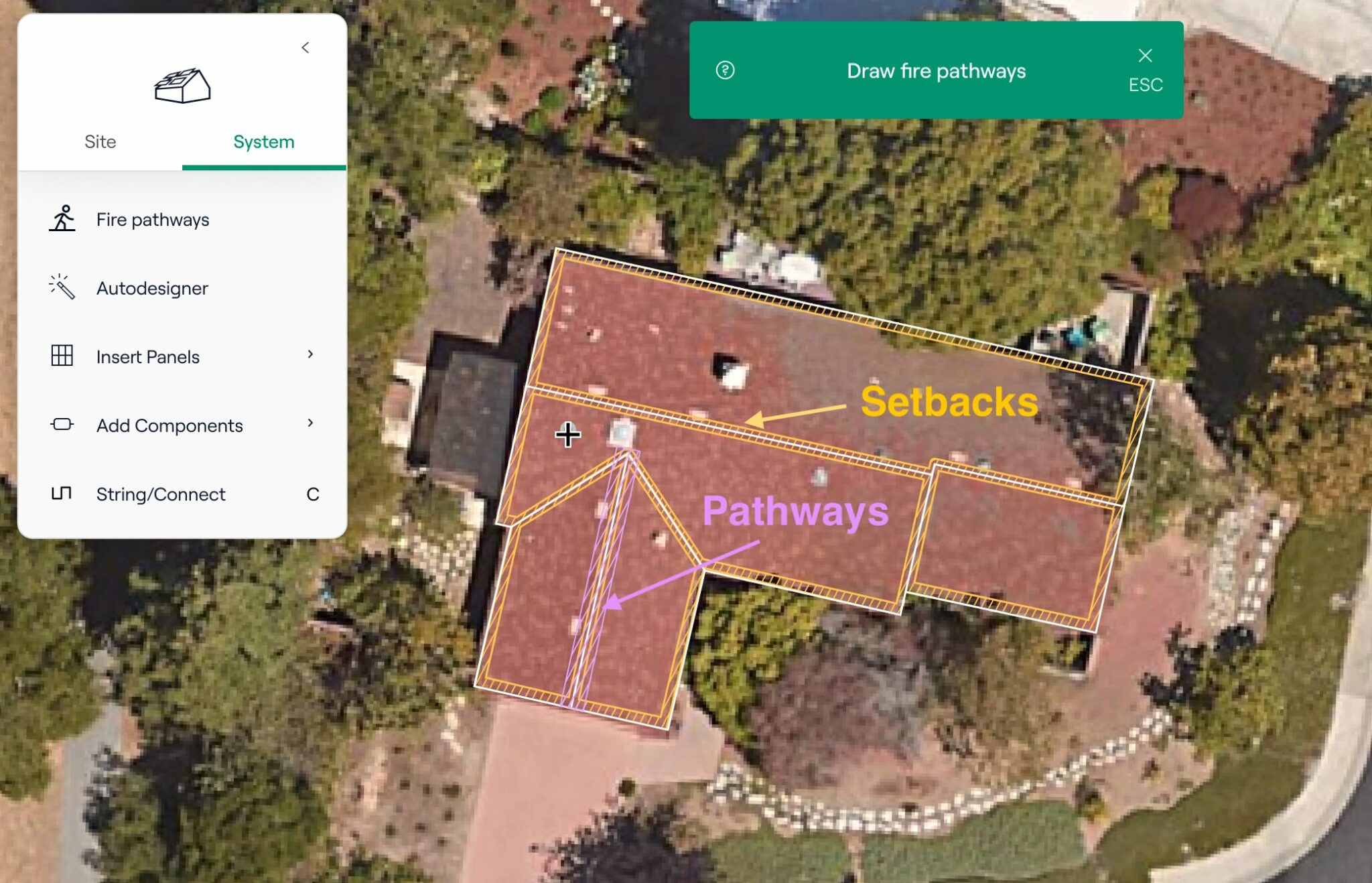 If modules are overlapping a fire pathway, how will I know?
When modules overlap a fire pathway, they will turn yellow; if they overlap other modules or obstructions they will turn red.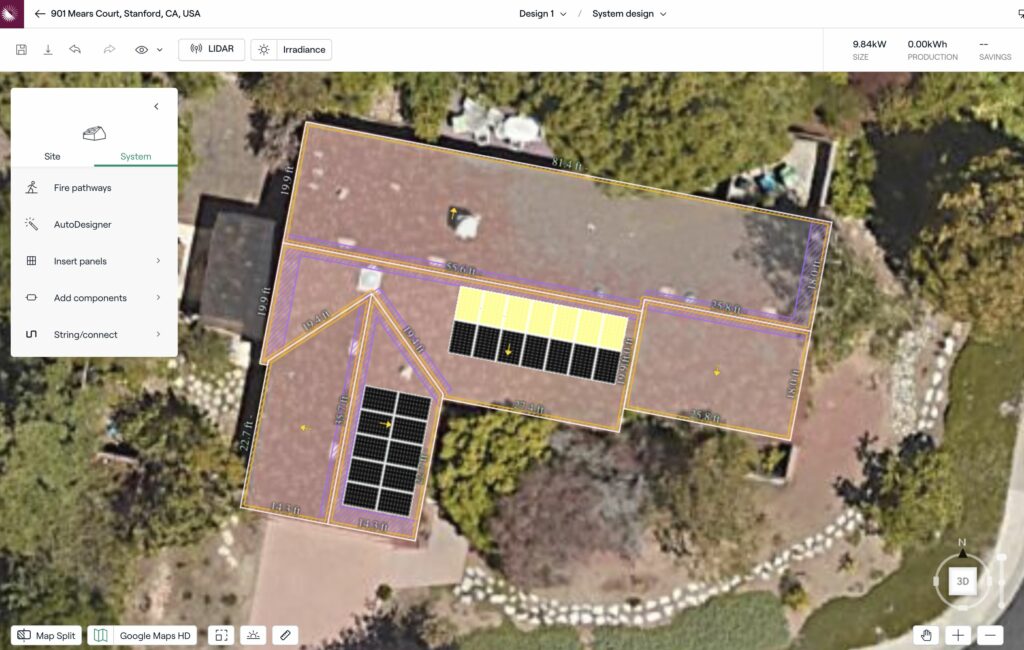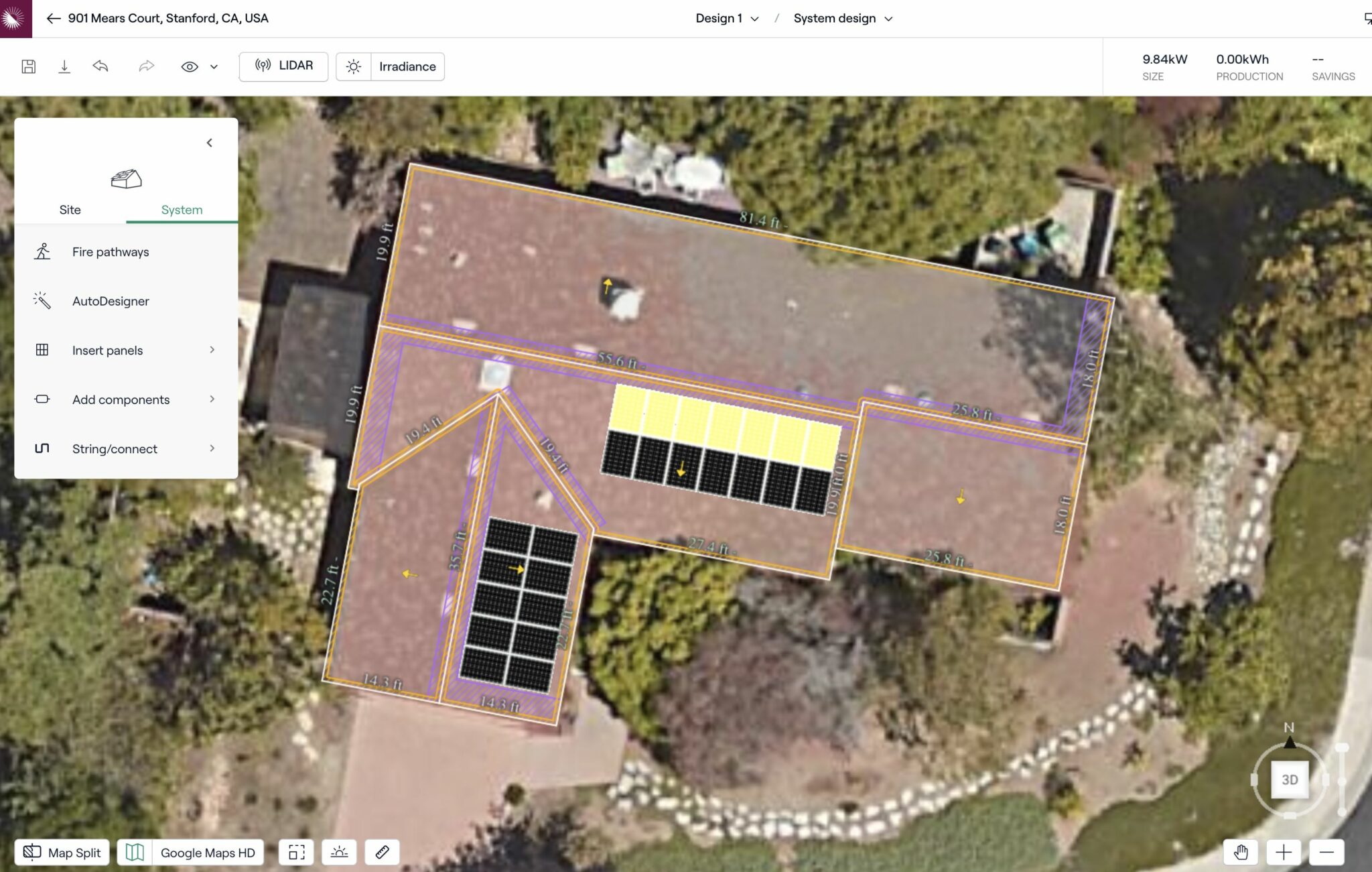 Have a question that wasn't answered here? Schedule a personalized demo.