As part of this year's Empower, we wanted to make sure that we kept the solar consumer in mind at all times. To that end, we were excited when the Day 1 keynote, "The Importance of Solar for All", featured a special interview with a typical residential solar customer and Aurora co-founder and CEO Chris Hopper. 
You can imagine just how excited we were when this homeowner turned out to be Edward Norton.
Click here to watch Edward Norton's entire keynote on-demand.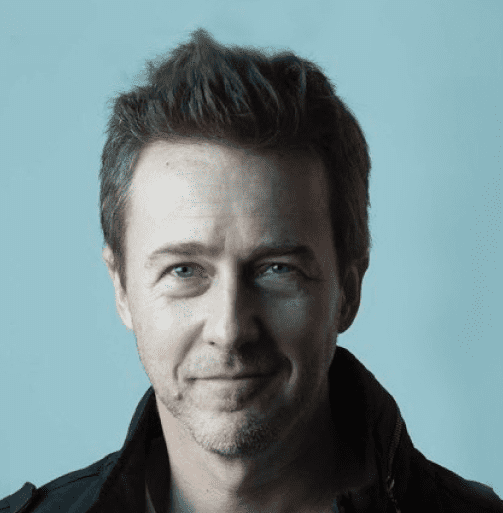 What you might not be aware of is that, in addition to what you may know him for, Edward is passionate about many causes. In fact, he's currently serving as President of the U.S. Board of the Maasai Wilderness Conservation Trust (MWCT).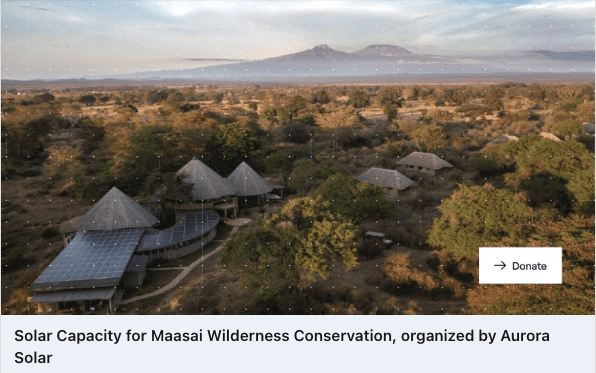 On top of being deeply involved with the MWCT, and a residential solar true believer — he is the proud owner of a 13 kW solar system with 20 kW battery storage — Mr. Norton is a passionate and knowledgeable advocate for clean energy.
Chris and Edward had a thoughtful, wide-ranging discussion about solar's potential, the critical importance of NEM, why distributed power is so resilient, the many ways renewable energy can help bring more equity to our planet, and much more. (He gets a hat tip from us for using the term "energy cartels" multiple times.)
You can click here to watch Edward's entire keynote on-demand. In the meantime, here are 5 of his most inspiring thoughts. Pour these quotes over ice, mix in some cream and sugar, and you'll be fired up to go out and do what we do:
Enough is enough…
"When I saw the proposed regulation change to the California NEM it really, actually, infuriated me. This is where you see, truly, the lobbying organs and instruments of these antiquated, sclerotic [Editor's note: this means "rigid", we had to look it up] energy cartels like PG&E and SoCal Edison working against the public interest, even as they burn the state down as they raise our rates because of their fire fund.
"They're trying to basically kill residential solar and using this really bull***t argument about costship and social justice, which is just so full of holes. People, like everyone at your conference, who care about this, need to start getting loud about it."
Where the sand turns to gold…
"You fly into LAX, and you look down, and you realize the opportunity lost in our country from not deploying solar is just astonishing… People say, 'It's only at 8%' how much can it really be? This is the same thing people were saying about cell phones in the '80s and early-'90s even. 'Well, it's going to be for some people…' Bull***t. It's going to be for everybody."
Who wants more?
"We are going to see this become a pervasive technology. Packaged in with home mortgages, packaged in with efficient appliances, packaged in with EVs and chargers. And, indeed, I think what we're gonna see is, we're gonna realize that EVs represent storage. Every home is going to have EVs plugged in with dual directional chargers that have 15 times your 10 kilowatt battery on the side of your house, sitting in your driveway every night. These things are going to become a reality."
I'm listening…
"This is not hippie tree-hugging anymore, this is one of the biggest tech industries in America — it should be, rather — and we're not even in the beginning, we're in the beginning of the beginning of the beginning. All of the greenfield opportunity is ahead."
Life is on the wire…
"I have faith that this is going to tip the right way. I think this is unstoppable — as much as cell phones, as much as personal computers that we're zooming on right now. These things that seemed like they had an uphill battle, there's too much rational sense to the idea of solar and storage.
"It's where we have to go, on so many levels, and the fact that there is real economic benefit to the consumer… you combine those things and I don't think it can ultimately be stopped."
Let's get started, shall we?
"Big applause to you and everyone you work with because you're in the early wave of something people will look back at and say that this was an epochal transformation in a positive direction towards sustainability and everything… it's a super exciting industry to be working in."
---
Interested in hearing more? Watch the entire session here, and visit our resource center to check out replays of all the other Empower sessions.
And don't forget, Aurora Solar will match donations, up to $25,000, made to the Maasai Wilderness Conservation Trust through the Aurora/MWCT GoFundMe page.