In this series, we're highlighting some of the themes from our Sunrise Demo Day. First up, using APIs to streamline your processes, eliminate errors, and make your solar business more efficient.
Most solar systems are sold and designed using a combination of different components and software. 
This can make the full solar lifecycle time-consuming and difficult to standardize and scale. This is especially true when the sales and design teams work in separate silos — relaying questions, tweaks, and approvals back and forth throughout the development and installation process.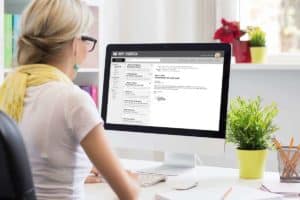 There is a range of tools designed to help improve these processes. For example, many solar sales teams and installers use popular CRM tools like Salesforce or HubSpot. Others have a CRM system that's at the center of a web of other technology solutions. Still others manage their systems manually using a patchwork of emails, Post-it notes, and spreadsheets. 
However, no matter how you manage your business, very few tools can successfully bridge the gap between sales and design. As a result, changes on the sales side aren't always reflected on the design side, and vice-versa. And, given the fact that every solar installation is unique, there can be many changes before a PV system goes live.
The question is, then, how do you most effectively — and efficiently — get all aspects of your business on the same page, eliminate the costly errors that can come with managing separate, disconnected systems, and as Bill Belichick might say, put your business in a position to succeed. 
Using Automation to Integrate Sales and Design Together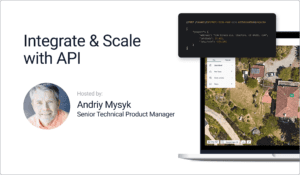 At Aurora Solar, our AI-powered sales and design software comes with application programming interfaces (APIs) that allows you to automate more of the solar process by seamlessly integrating Aurora's workflows directly into the tools you already use to power your operations.
With this integration, for example, sales teams can add new leads into their CRM or ERP, and automatically sync lead information, including address and consumption data, to Aurora at the click of a button. Any changes on one side are instantly reflected on the other, eliminating unnecessary data entry and back-and-forth communication. This cloud-based, real-time data syncing continues as your design and sales teams input additional project information over time — from CAD assets to system specifications to financial projections.
And that's just one workflow you can streamline and scale with Aurora's APIs. But, a big benefit of our robust APIs is that the sky's the limit. Other common use cases with Salesforce include:
Automatically assigning projects in Aurora to the account owner in CRM

Syncing design assets directly from Aurora to whatever CRM or customer-facing solution you use

Syncing homeowner consumption profiles between platforms to maintain accuracy of design
Using Aurora Solar's API — Intuitive, Powerful, and Mobile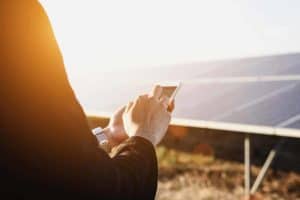 Most PV installers don't have a lot of in-house IT support. And we designed our API with that in mind — it's complete with clear documentation and sandbox access so you can test different configurations before making anything live. If you ever get stuck, we can walk you through the integration and testing process as well.
We also know that most PV installers rely heavily on their smart devices when in the field. We keep this in mind in our API development, so that everything is as mobile-friendly as possible — even when you're using a mobile phone on a 3G connection.
We're also continuously evolving our APIs — with an average of 2 backwards-compatible updates a month — to ensure you always have the latest tools and features.
Integrate Your Solar Design and Sales Teams Now
Because of the accuracy and speed of our AI-powered solar proposal platform, many installers use our software out-of-the-box — with virtually zero customization. But for those looking to expand this functionality, our API makes it possible to automate even more aspects of the design and sales process. In addition to saving you valuable time, this integration can also help you scale, allowing you to serve more customers using fewer resources. 
To learn how Aurora Solar's API can help close the gap between your design and sales teams, watch the Webinar below or request a free demo today.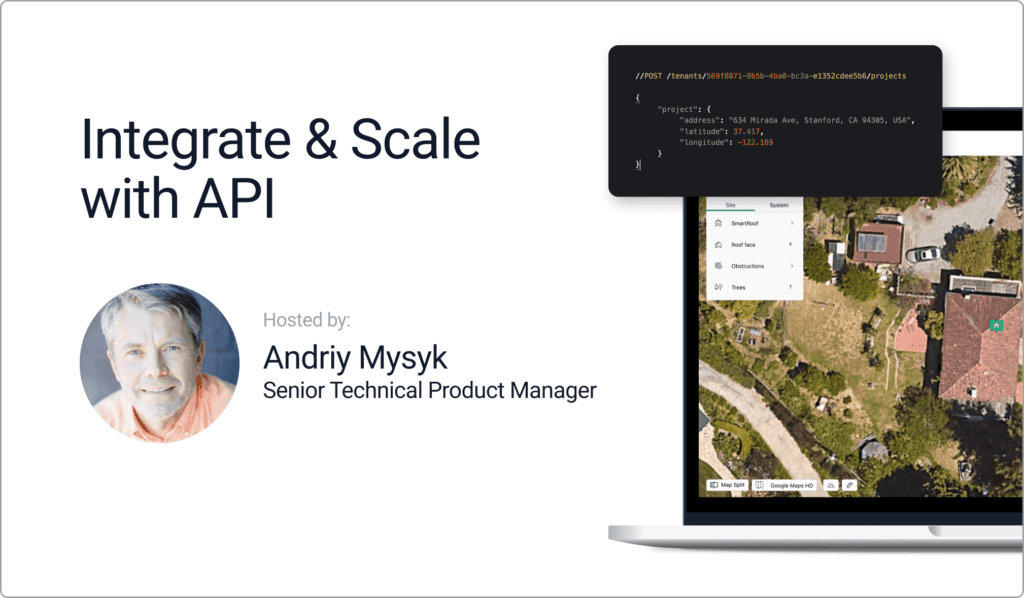 Learn more about Aurora's latest product updates on our Sunrise Demo Day Home Page.
Featured image by zenad nabil.