To earn new business, solar companies have to balance speed and accuracy. 
Of course, sales teams have to produce proposals quickly to get a jump on competitors. At the same time, as sales reps work on their feet to close new deals, inaccuracies in proposals can lead to change orders, additional project costs, bad customer experiences, and even cancellations. 
So with the clock ticking, modern solar companies are constantly looking for ways to streamline their sales and design process to quickly create accurate proposals — and eliminate the worry about potential problems with the project's design, logistics, or performance. 
During the inaugural Sunrise Demo Day, Product Marketing Manager Stephen Gerken ​​explained how Aurora Sales Mode AI can help solar companies close more deals with intelligent software designed to generate new business.  
Below, we'll look at three key ways Sales Mode AI can help you create fast and accurate proposals, build customer trust, and streamline the sales and design process. 
Create an Instant Site Design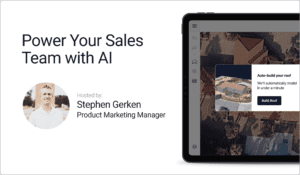 Instead of waiting for a designer back at the office to generate a site design, what if you could create an accurate home model in less than a minute during a solar consultation?
With Sales Mode AI, you can work in real-time with homeowners during the design process as their unique property comes to life with up-to-date imagery using just a few simple clicks. 
As Stephen explained, "Sales Mode AI is an upgraded version of Sales Mode that allows you to create full 3D models at the tap of a button, in less than a minute, on both a tablet in a home or on the computer during a virtual consultation."
While Aurora's mission has always been for solar companies to have access to fast and accurate site designs, Sales Mode AI integrates modern artificial intelligence and machine learning to accelerate the modeling process, without sacrificing attention to detail. 
Including LIDAR coverage for over 93% of the US population, Sales Mode AI instantly detects an accurate size, height, and pitch for customers' roof faces, and automatically marks any vents or obstructions that may prohibit panel placement. 
By taking the guesswork out of the design process, solar companies can save time, money, and energy on property visits and site assessments.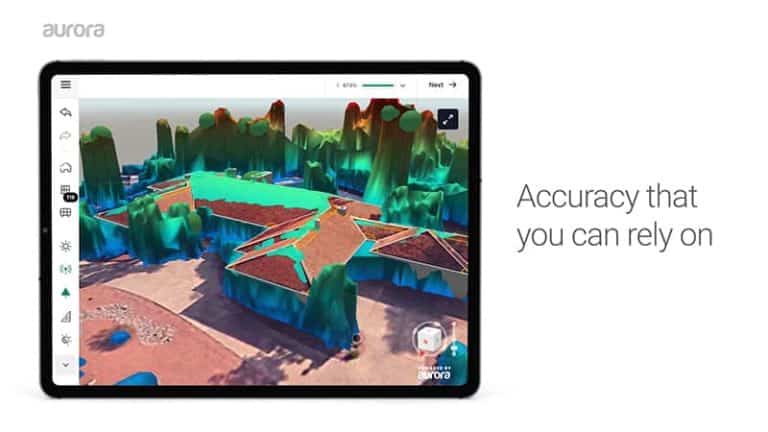 What about Lead Gen?
AI technology isn't just good for design, it can help deliver qualified leads, as well. When you embed Lead Capture AI on a webpage, potential customer can self-qualify as leads just by entering their address and average electric bill. 
When they enter that info, Lead Capture AI shows what solar could look like on their home and how much they could save — all from your own website. 
Follow the Sun (with Real-World Data)
After the site model is generated, calculations quickly and accurately calculate system performance based on sun exposure and estimated energy production. 
While most solar companies will include some sort of irradiance analysis in their proposal, Aurora Sales Mode AI makes it easy for reps to create and customize precise shading reports in seconds. 
During the live demo, Stephen illustrated that, "When you run a shading analysis in Aurora Solar, this will calculate the irradiance for your customer's home based on the LIDAR of the surrounding buildings and trees for every hour, day, and month of the year, so you're not just guessing the shading of a roof based on static data."
So instead of taking time to manually qualify customer rooftops, Aurora's constantly updating software can be used to quickly generate bankable shading reports for small and large homes alike.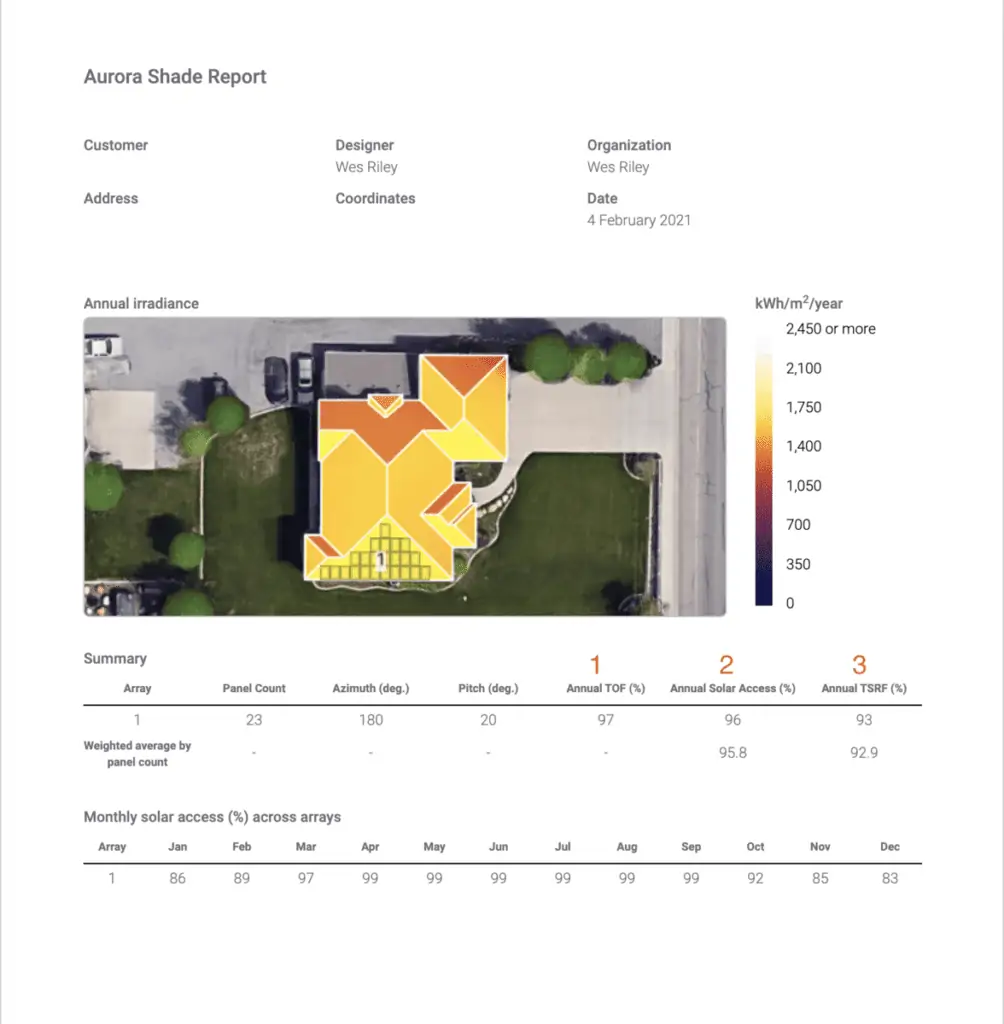 With accurate documents created in one simple click, exact irradiance and performance can be calculated for any PV design, instantly updated with every design change implemented throughout the sales process. 
To top it all off, the algorithm is constantly "learning" from patterns with the designs it creates. So every time it's run, it tests and measures performance and uses that to improve. The more it's run, the better it gets. At the same time, our engineers are also constantly looking for ways to improve the software, which means performance estimates will only become more accurate over time. 
Seamlessly Flow from Design to Sales
Without having to worry about design inaccuracies, companies can rely on Sales Mode AI to move customer conversations forward with confidence. 
As every adjustment to the proposal is automatically reflected in system performance and project costs, Sales Mode AI eliminates room for error in developing accurate customer contracts. 
Describing it as an "end-to-end platform," Stephen explained that, "With Sales Mode AI, you can sell customers on the value of solar with accurate production estimates, then apply for financing directly within the app, and close customers on the spot with automatic contract generation and e-signatures." 
Using templates and unique APIs to automate your workflow, Aurora's intuitive platform seamlessly integrates the sales and design process to simplify onboarding for your sales team and enable them to sign more deals on the spot.
Complete with integrated financing and e-signature capabilities, solar companies no longer have to draft labor-intensive contracts, as Sales Mode automatically pulls all of the relevant information directly into the final project documents.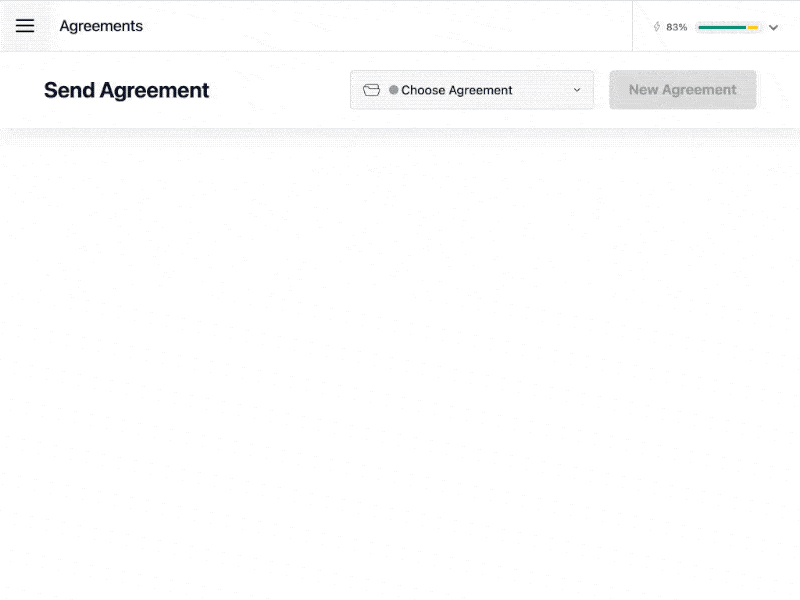 See what your sales team can do with Aurora Solar
For more information about how solar companies can save time and energy using Aurora's AI-powered platform, feel free to revisit any of the Sunrise Demo Day sessions or request a live demo today.