As a solar installer, you have a wide variety of projects. Some are a breeze to design, with a large roof face and no shading. For each of those, however, you've likely had a project with partial shading or where you have to connect two banks of panels on different roof faces on the same string inverter.
Any installer that's designed projects like these in the past knows that there were a couple ways to approach them, each with pros and cons:
Single-input DC optimizers and microinverters: These increase energy output and more efficiently use space on a partially shaded roof, but are more expensive at scale.
String inverters with multiple MPPTs: These are cheaper and can maximize efficiency connecting arrays on different faces if designed properly, but can result in shading losses.
Of course, you likely already know the solution: Multi-input DC optimizers and microinverters. While these were once more specialty — re: expensive — solutions, the technology has improved to the point where they can be a great option for many projects. They maximize the output of the roof space while using fewer components, which results in a great balance between maximum output and lower cost.
However, Aurora users probably also noticed something else: we didn't support MI MLPEs. Until now.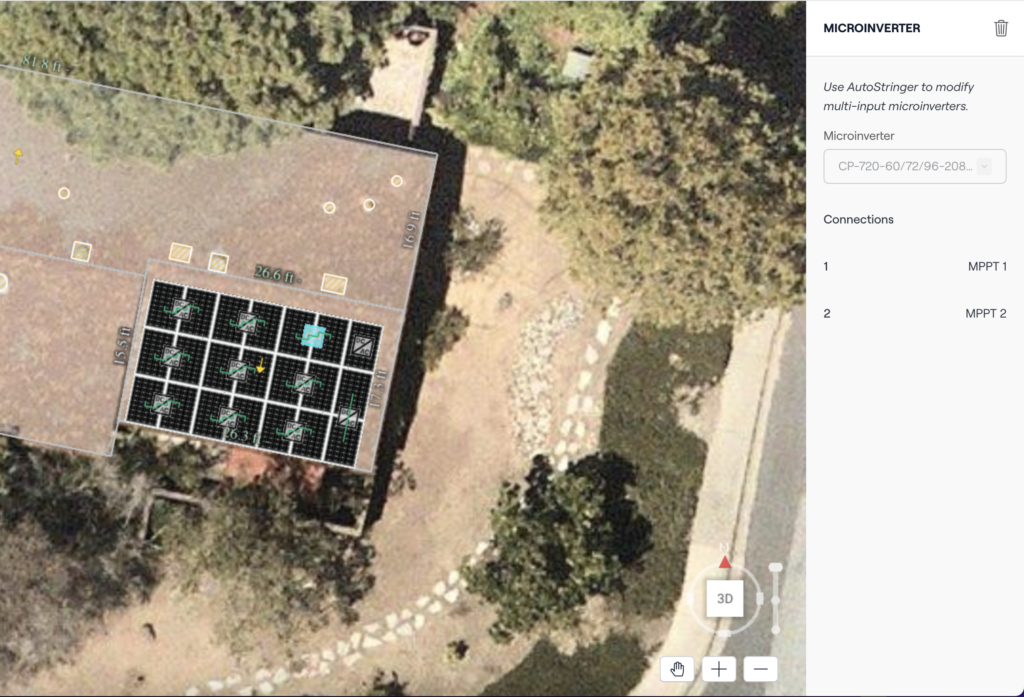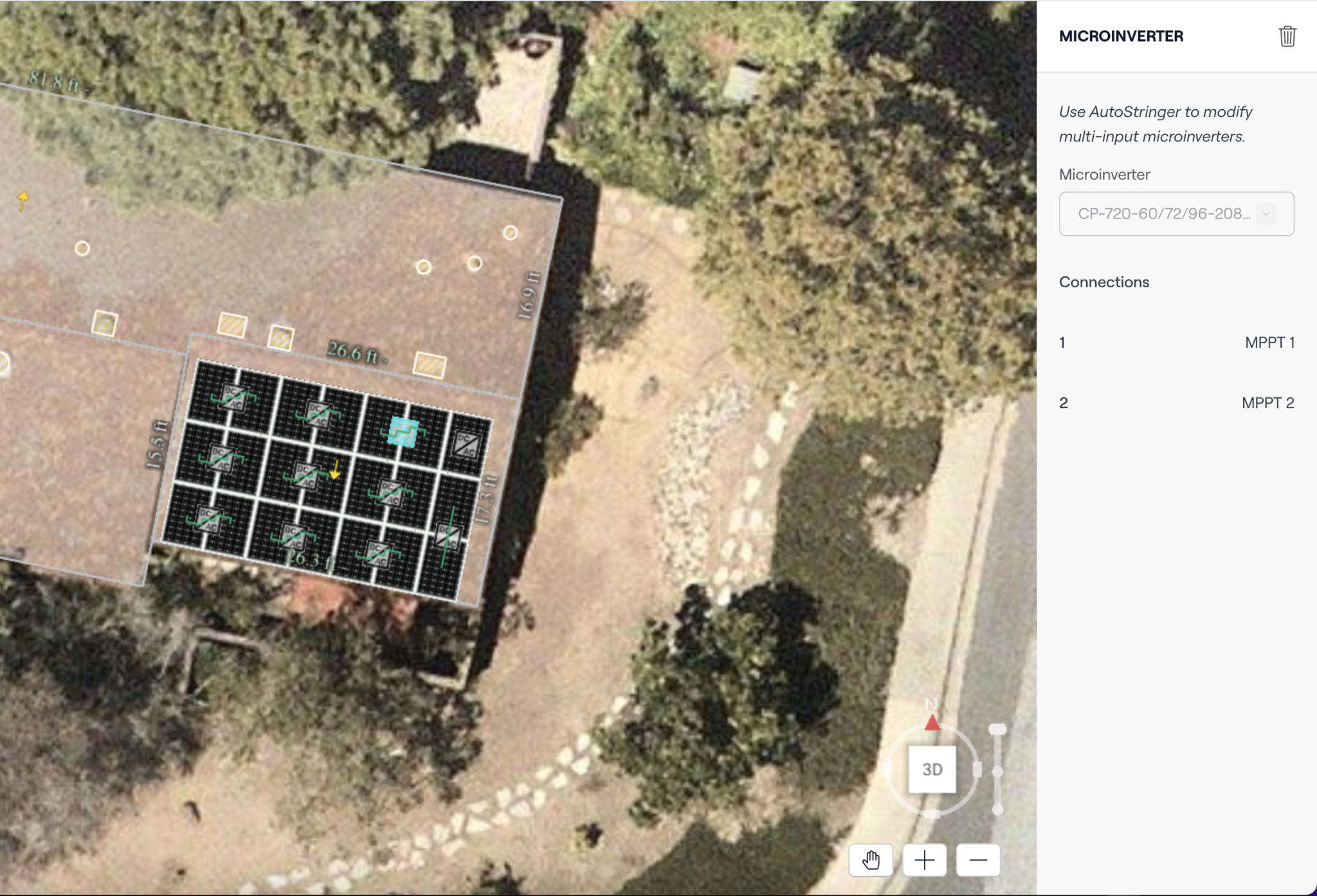 Thanks to their increasing popularity, and your requests, we are adding support for MI MLPEs in Aurora starting immediately. No more workarounds, no more fudging. So whether you have a tricky design, or you just use MI by default on larger projects, you can now more easily design those projects in Aurora.
How to add MI MLPEs to your projects
When you want to use MI MLPEs, you have a couple simple options. (Check out our Help Center article on the topic for the full directions.)
You can add multi-input MLPEs with Energy Mode AutoDesigner. It looks like this: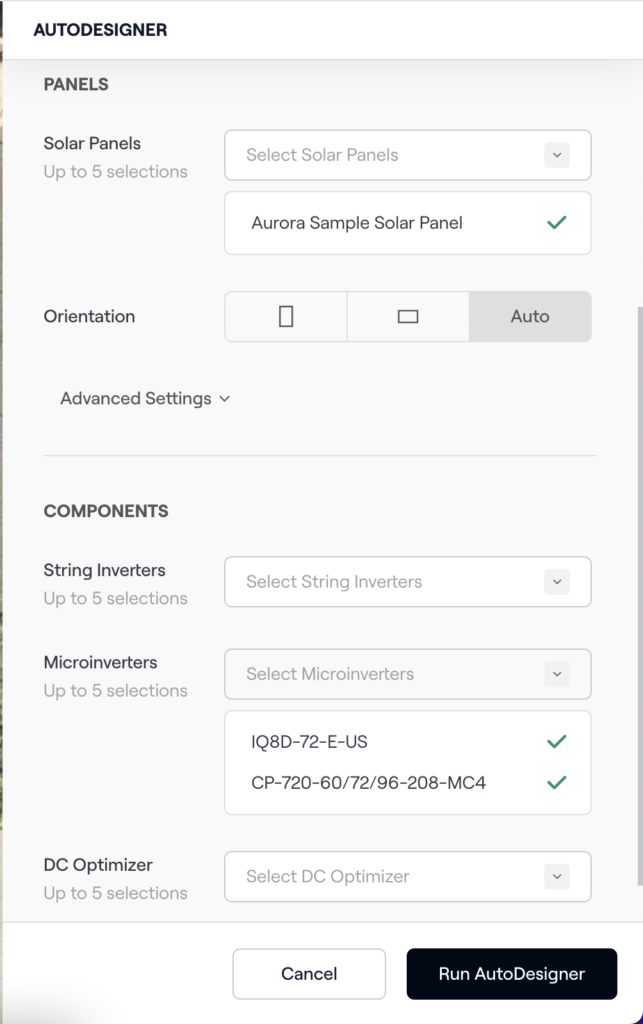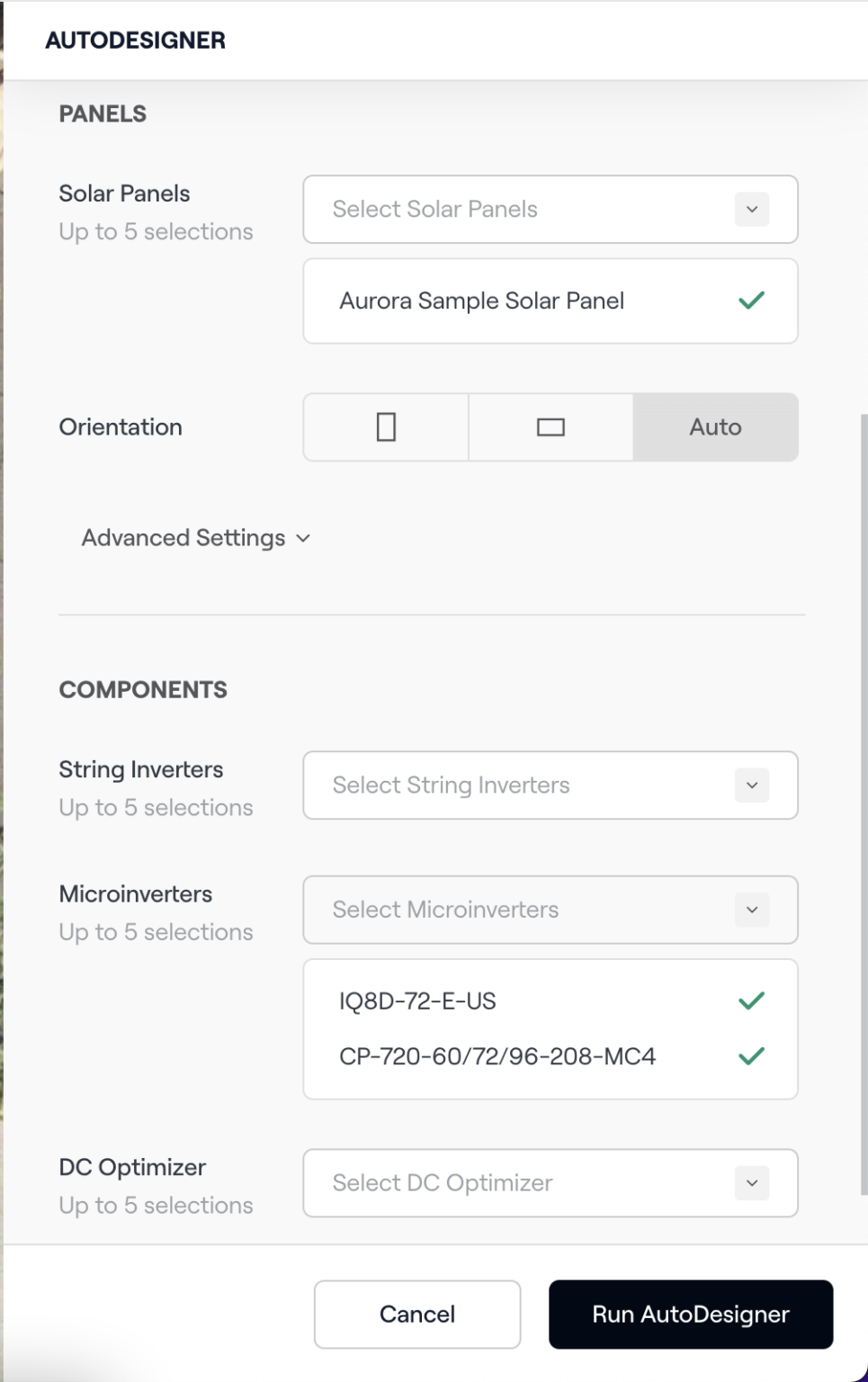 You can also add multi-input MLPEs through the AutoStringer option in the site menu. If you select them in the Solar Panel inspector, a modal will appear prompting you to Go to AutoStringer. It looks like this: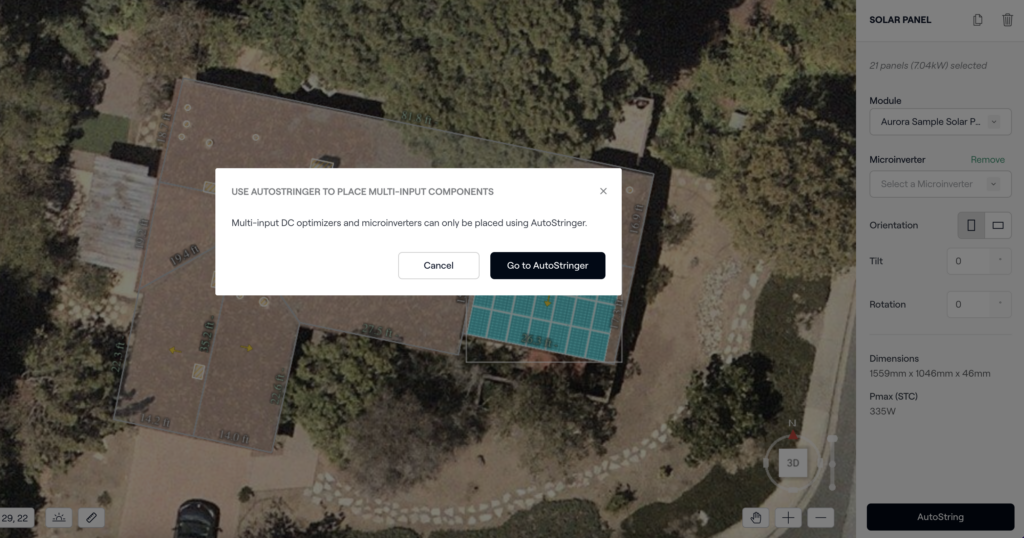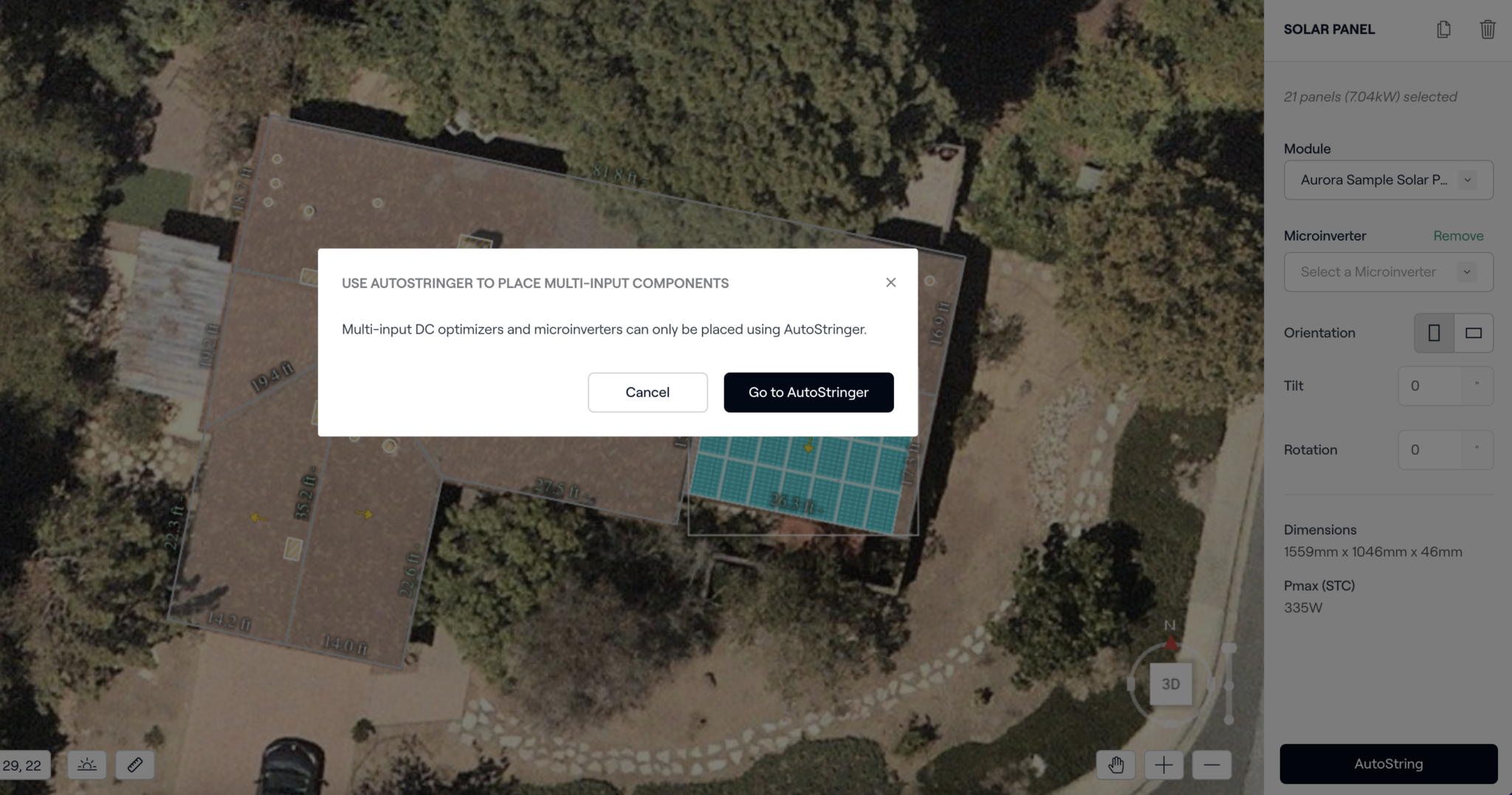 For complete directions, again, please see our Multi-input Module Level Power Electronics Help Center page.
It's as simple as that. If you have any questions, or would like to see MI MLPE in action, schedule a quick, personalized demo.