April, 2023 UPDATE
The Net Billing Tariff — commonly known as NEM 3.0 — has taken effect. Please visit our
NEM 3.0 resource page
all the latest information. Here are some quick links for further reading: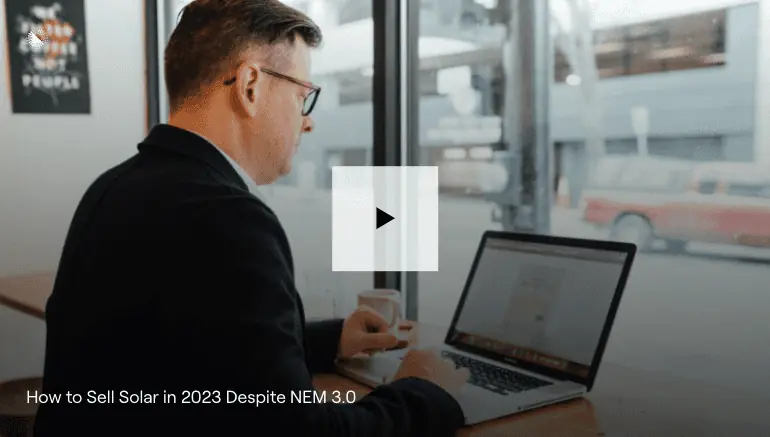 Original blog below
As you've likely heard, California is unveiling a new approach to
net energy metering
commonly referred to as NEM 2.0. This new net metering policy began in SDG&E territory on June 29, 2016 and in PG&E territory on December 15, 2016.
On July 1, 2017, NEM 2.0 became required for all new solar customers in SCE territory as well. This means that, as of this month, NEM 2.0 applies to solar customers of all the major California investor-owned utilities.
There are 4 major changes that NEM 2.0 introduces (as highlighted in
our blog post on the topic
):
NEM 2.0 customers accrue "non-bypassable charges" (NBCs) over the year that can't be offset
NEM 2.0 customers are compensated slightly less for produced electricity
NEM 2.0 customers must enroll in a time of use (TOU) rate if available
NEM 2.0 customers pay a small interconnection fee
As a solar installer in California, what do you need to know to explain NEM 2.0 to prospective customers?
We've put together a handy guide with the key points:
[Note: Aurora customers who want to understand how to model NEM 2.0 for project financings should consult
this Aurora Help Center article
.]
What's the purpose of NEM 2.0?
The original NEM 1.0 policy placed a cap on the total amount of distributed renewables that could be installed. This limit was set at 5% of the generation capacity in each of the major utility regions. As each of the 3 major California utilities approached this limit, the California Public Utilities Commission developed a new NEM policy.
What's changing?
Most of the core elements of NEM 1.0, including market rate compensation for surplus electricity produced, remain intact under NEM 2.0. However, solar customers now contribute to certain public programs, like the decommissioning of retired nuclear power plants, through NBCs—a portion of their bill that cannot be offset. Under NEM 1.0, solar customers often had little to no electricity bill at the end of the year. As a result, revenue to these programs dwindled since part of the electric rate pays for these programs. The introduction of NBCs serves to address this issue.
Why are TOU rates now mandatory?
TOU rates
, which charge higher prices for electricity during periods of higher demand, encourage customers to adjust their consumption to reduce strain on the electric grid. In places like California, where a high proportion of electricity comes from renewable sources whose production varies throughout the day, this is particularly important. The latest TOU rates, which are tailored to the
patterns of energy consumption and production in California
, incentivise solar energy production during later hours and a reduction in energy usage from 3pm-8pm. For more information, see
pages 91-92 of CPUC Decision 16-01-044
.