Last week, the Aurora team had the privilege of exhibiting at Solar Power Northeast in Boston. We always love the opportunity to get out in the field, talk with customers and solar enthusiasts, and see how new technologies and policy developments are shaping the industry.
With over 80 exhibitors and 1,500 attendees, SPNE provided the chance to learn a lot about the latest happenings in solar. Although talking with visitors at our booth didn't leave us much time to walk around (if you were there, we hope you got a chance to say hi!), there were a number of compelling technologies that caught our eyes.
In case you couldn't make it, we put together a quick roundup of our personal highlights:
Scanning Services
Aerial imagery and LIDAR play a big role in our ability to offer cutting-edge remote solar design functionality at Aurora, so we're always fans of new advances in imaging and remote sensing.
One innovation that piqued our interest was the thermal scanning services of Exactus Energy. Exactus offers a variety of engineering and consulting services for the solar industry, including a number of different drone technology offerings. However, it was their thermal scanning that we found particularly exciting.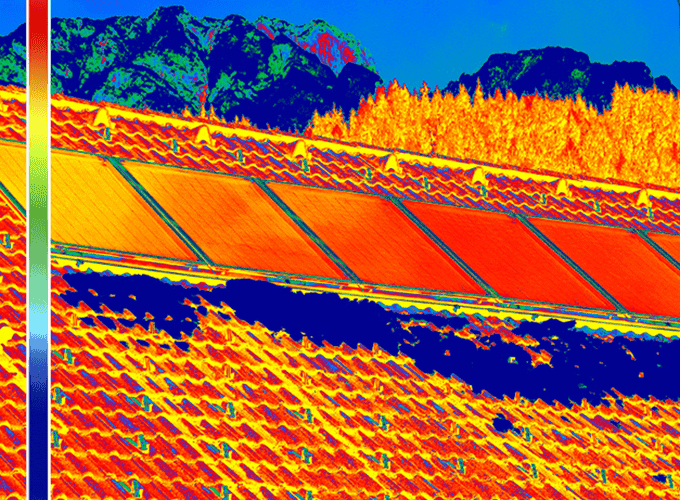 Using drones with infrared cameras, Exactus can conduct thermal scanning of buildings, solar arrays, and other sites. This enables them to identify hotspots in solar arrays that can cause damage over time, as well as thermal leaks in buildings resulting in energy inefficiency. Hotspots in solar panels can occur for a variety or reasons, such as differences in current between cells in the module (such as result from uneven shading) or soiling. Overtime, hot spots will reduce energy production, degrade and damage panels, and can even cause fires and other safety hazards.
In a large commercial or industrial system, identifying specific hotspots can be challenging and time-consuming. By using drones rather than physical inspections, Exactus offers an option to save time and minimize interruptions at the project site (much like remote shading analysis saves truck rolls!).
Similarly, we thought the radar services of GPRS (Ground Penetrating Radar Systems, LLC.) were intriguing. For those developing ground mounted solar installations, or systems on concrete surfaces, knowing what's under the surface is important to avoiding installation complications. GPRS is the nation's largest company to specialize in the use of radar to detect of underground utilities, as well as obstructions in concrete structures, like rebar. These scanning services make it easier to accurately plan where solar racking can be attached and ensure safety and timely project development.

Credit: GPRS.
Grid Mapping Insights
We were also interested to learn about the work of Kevala Analytics, a company that is working to build greater availability of data about the electricity grid. Their work is helping project developers identify good locations for distributed renewable energy projects, and helping utilities and policymakers with grid planning.
Kevala Analytics is working to create a comprehensive and searchable database of electrical distribution infrastructure—essentially mapping the electricity grid. To do this they are bringing together a wide variety of data from different sources on topics that impact the price of distributed energy and the ease of project interconnection, such as the locations of substations on the electric grid, historic energy pricing and weather data, and land information like property lines, zoning policies or wetland location.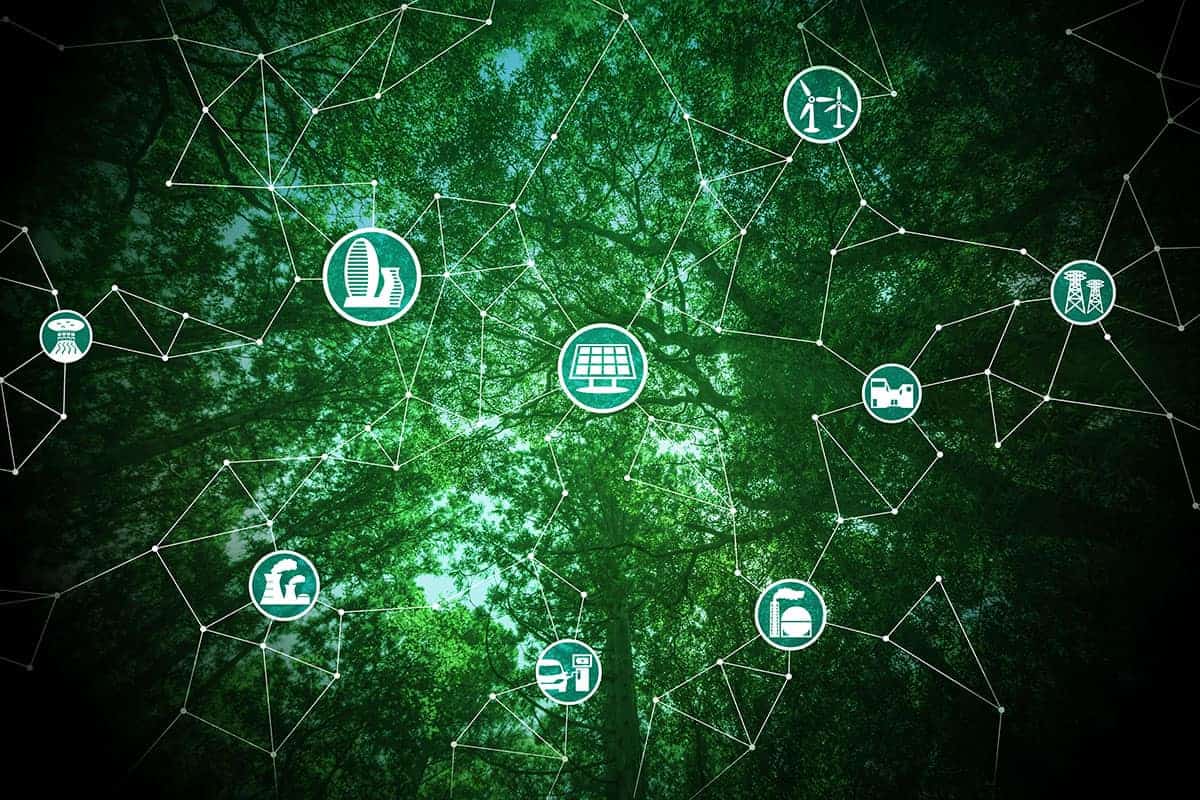 Solar project developers with specific sites in mind can enter the location to "see nearby grid infrastructure to determine the potential costs of interconnection and alternative options for your project" in order to assess the viability of different locations remotely.
While these services are more applicable to developers than solar contractors, Kevala is also contributing to higher-level planning efforts that may help policymakers support the expansion of solar and other renewable energies. Currently, the company is working with local stakeholders to create a detailed model of the electricity grid in Oahu , Hawaii, drawing from sources like building permits, satellite imagery of solar energy systems, and company data on PV system production. The project is intended to help support the state's plans to source 100% of its energy from renewable sources. Says CEO Aram Shumavon, "All of that information really isn't in one place. The easiest thing to do is to build a model of the electric grid that allows people to experiment with it."
Hardware Innovations
It's always fascinating to see how solar components are advancing, and there were a number of compelling products from industry manufacturers that drew us in.
High-efficiency Panels
Panasonic was highlighting its high-efficiency HIT ® all-black solar panels . Its 40mm N330 and N325 solar panels offer 19.7% higher power output and greater energy yields, as well as a lower 0.26% annual degradation compared to conventional panels. Additionally, its 40mm N320K panels that feature an industry-leading temperature coefficient of -0.258%. A solar panel's efficiency decreases as it gets hotter, and its temperature coefficient indicates the percent by which power output decreases for each Celsius degree that temperature increases. For context, many solar panels have a temperature coefficient around -0.4%, so this technology could offer significant performance improvement in hot conditions.
Advanced Microinverters
APsystems was showcasing its YC600 microinverter , which it hails as the "World's Most Advanced Solar Microinverter." As we've discussed in other articles, microinverters can offer benefits over traditional string inverters, particularly when it comes to maximizing power output in the presence of shade. Unlike traditional string inverters, which are connected to numerous modules in an array, microinverters attach to fewer modules (typically two or four). They perform maximum power point tracking (MPPT) to maximize power output for each module.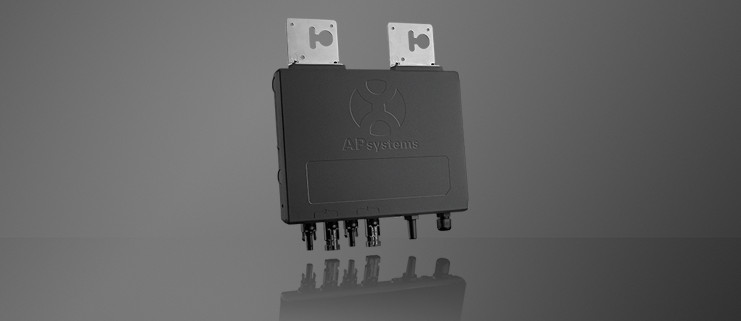 Credit: APsystems.
The Rule 21-compliant YC600 microinverter, which works with 60 and 72-cell PV modules, has a noteworthy peak power output of 300VA per channel. Each of these microinverters serves two panels and offers dual, independant MPPT—meaning that there are two independently operating MPPTrackers, one for each module. This provides performance benefits in cases when panels have different shading levels or orientations. The model operates within a wider MPPT voltage range than many brands, which also helps to increase energy harvest. Additionally, the microinverters are compatible with multiple solar modules, increasing convenience for contractors. In Solar Builder magazine's "Ask a Distributor" issue, the YC600 received positive reviews from distributors who highlighted its design flexibility benefits.
Racking for Every Project Type
Another thing that caught our attention at Solar Power Northeast was the vast array of companies offering solar racking solutions. Whatever type of solar installation you specialize in, it seems there's a company innovating to meet your needs. A few we thought were interesting were Pegasus Solar's mounting options for tile roofs, S-5!'s mounting solutions for metal roofs, and Nuance Energy's flexible ground mount systems.

A few of the solar racking options we found interesting at Solar Power Northeast. From left to right: One of Pegasus Solar's Tile Replace Mounting options (Credit: Pegasus Solar), S-5!'s S-5-PV Kit (Credit: S-5!), and Nuance Energy's Osprey Powerplatform (Credit: Nuance Energy Group).
Pegasus Solar's Tile Replace Mounting systems lets you replace tiles rather than cutting them, which reduces roof penetrations and install time. S-5! offers a number of racking options for standing seam metal roofs . Their clamps require no roof penetrations, reducing the potential for leaks. They also offer free online classes , with a course on how to maximize solar energy production on metal roofs.
Nuance Energy intrigued us with their Osprey Powerplatform, a modular earth anchor foundation system for ground mounted arrays. It eliminates the need for heavy equipment or cement and enables crews to install the system with only handheld tools. They note that the system meets permitting requirements for almost any site or soil type, and claim to have the industry's fastest installation time—averaging 16 days to install a 2 megawatt solar system compared to 60+ days for a conventional foundation installation.
---
Of course, this is just a small sampling of the solar innovations on display at Solar Power Northeast. We'd love to hear what technologies and services you found most impressive. Let us know in the comments below!