Aurora Solar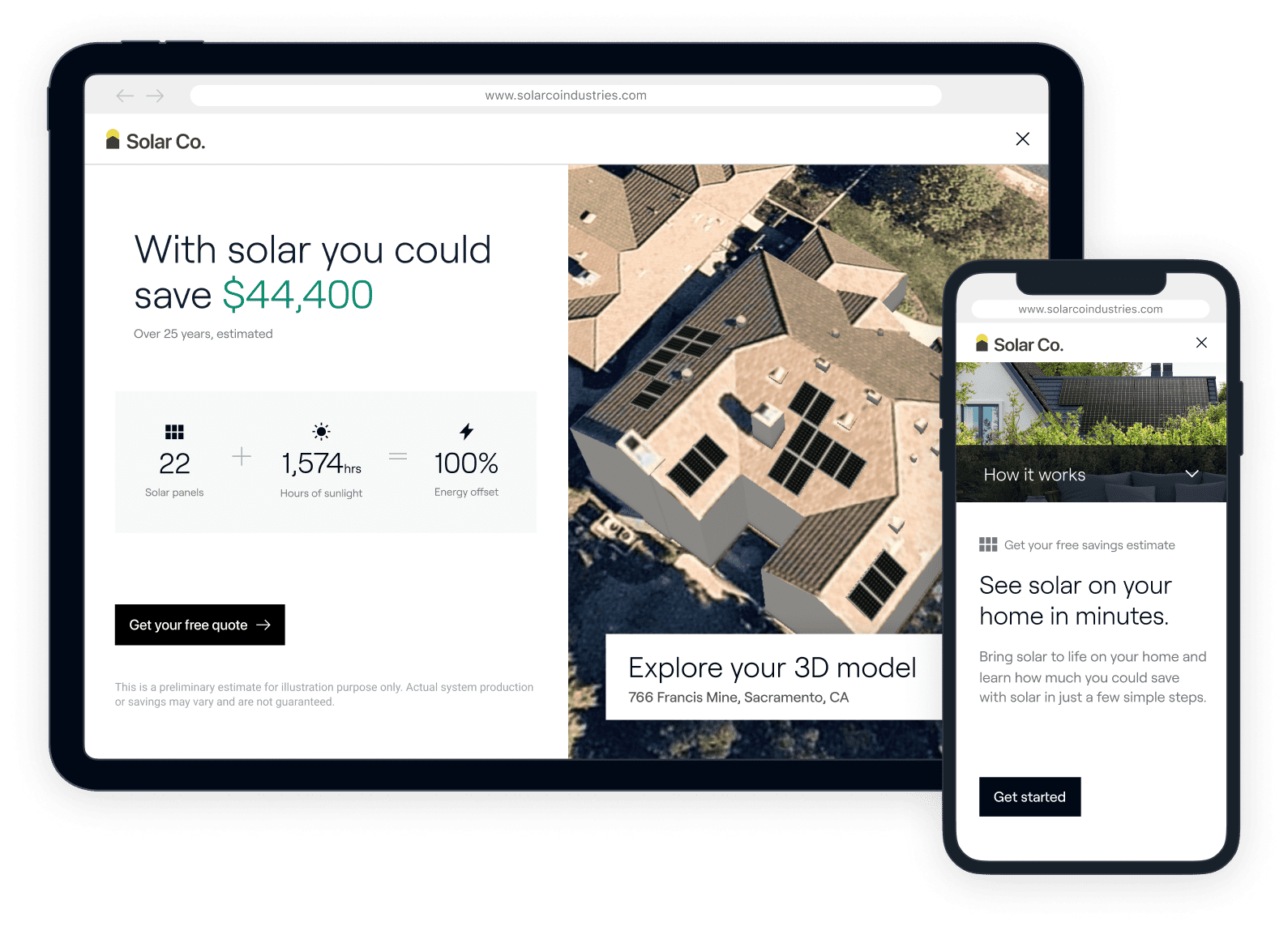 Outshine the competition
Boost your web conversion rates and capture higher-quality leads with an innovative, interactive digital lead capture experience.
Lead Capture AI
Get ready to win over your leads

Capture attention – before the competition does
Engage homeowners with a personalized, AI-generated 3D solar estimate: An innovative experience that builds your brand credibility and makes you stand out.
Boost your conversion funnel with higher-quality leads
Capture critical qualification data upfront so you can focus and act quickly on high-quality leads only.

Lower your customer acquisition costs
Streamline qualification and lead routing, reduce the cost of nurturing low-quality leads, and empower homeowners to self-qualify.
Drive highly efficient digital lead conversion with Lead Capture AI
Improve your lead conversion rates with instant 3D solar estimates on your own website

22%

Visitors that use Lead Capture AI become a lead, on average

Up to 4x

Increase in website leads, based on customer results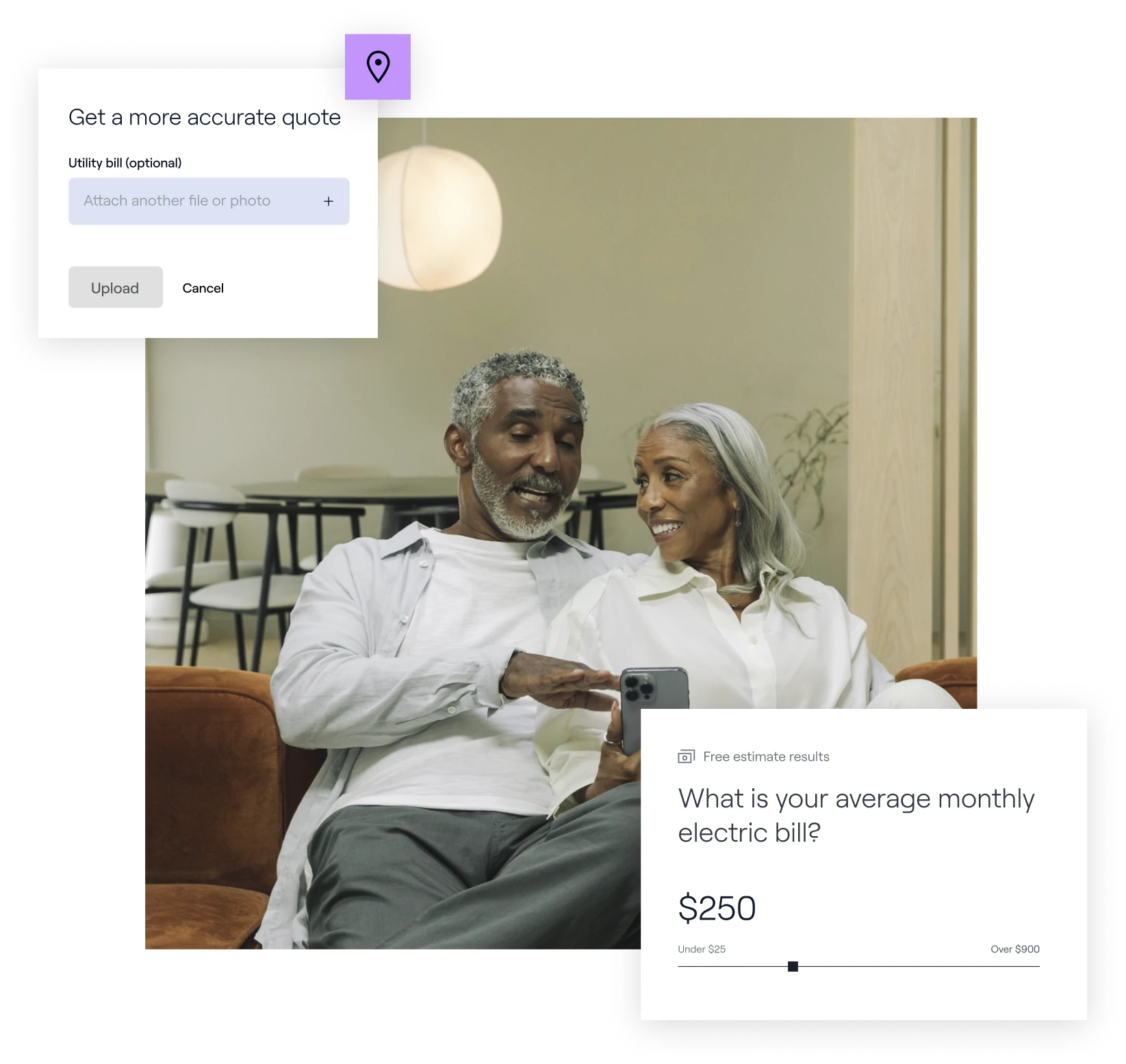 Customizable qualification questions and utility bill capture


Qualify quickly by capturing lead information directly in the lead capture experience


Increase accuracy of quotes by enabling homeowners to share their utility bills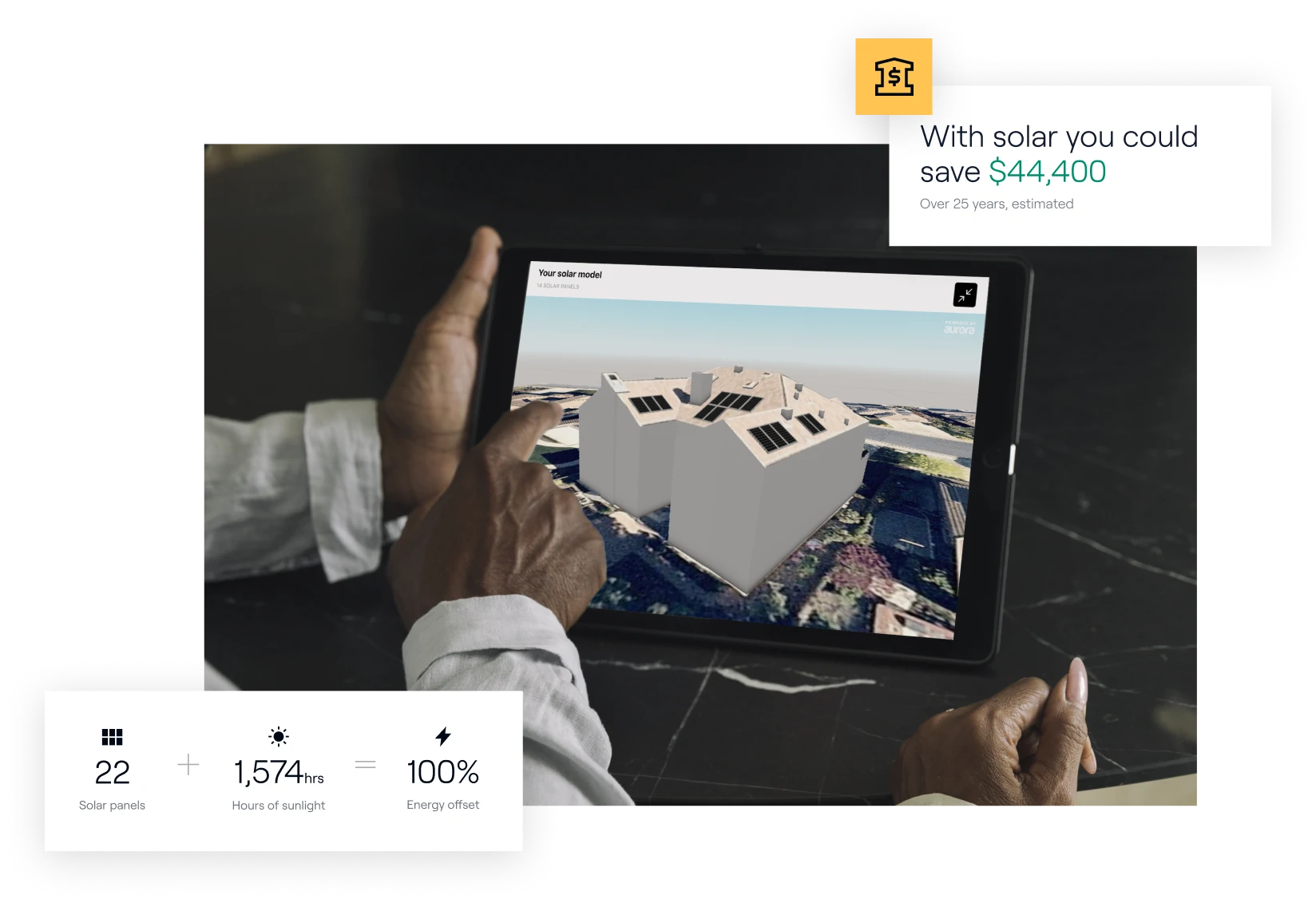 AI-powered 3D solar estimate
Delight homeowners with an interactive 3D model of their home.



Automated site model and panel placement


Pan and zoom interactivity


Environmental and cost savings estimate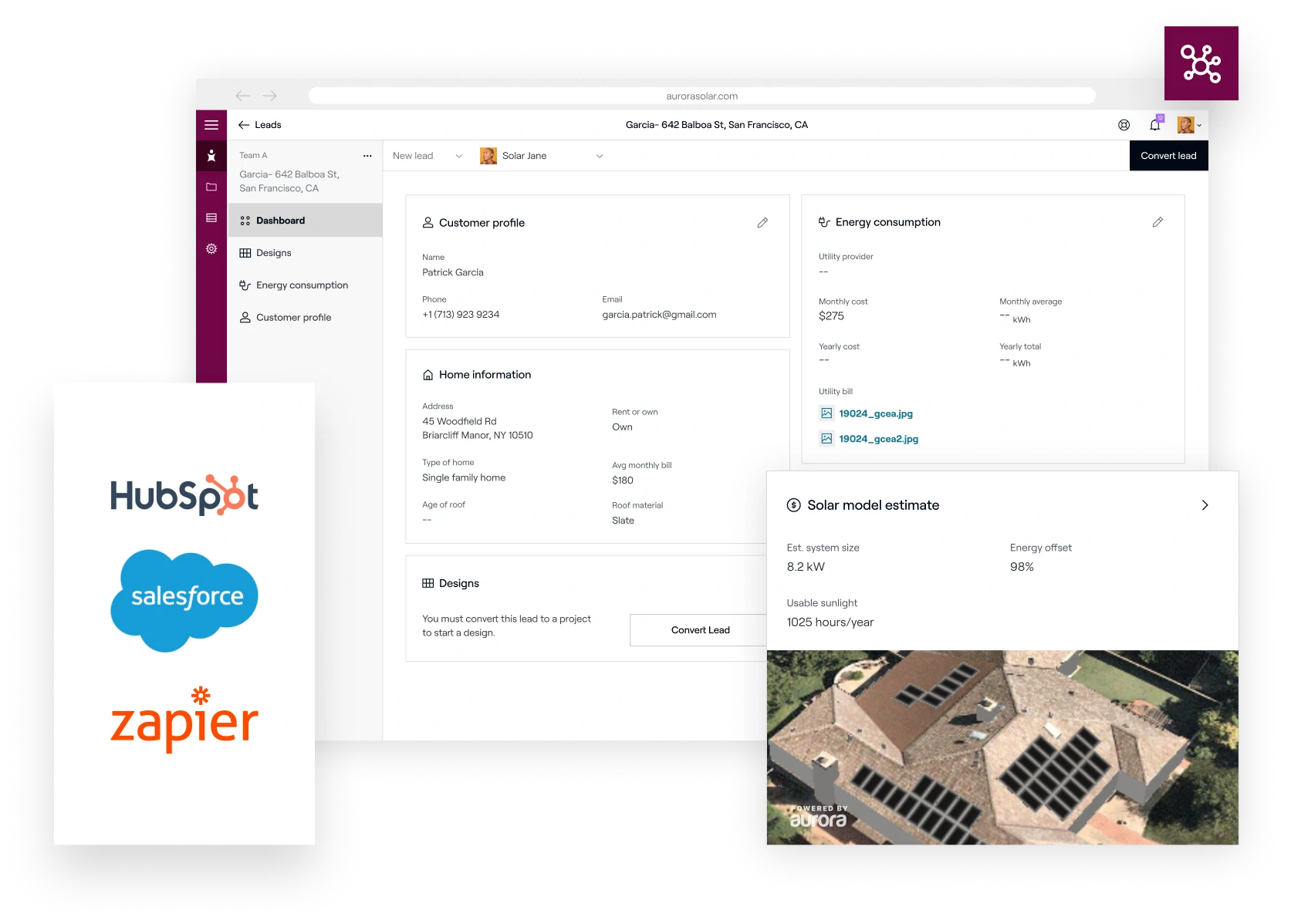 Lead management
Manage inbound leads directly from the Aurora app or via API to qualify and route quickly.



Convert lead to Aurora project


Deliver lead to other applications


Explore Aurora
Aurora's all-in-one software platform empowers every team to deliver across every touchpoint in the customer journey.